Taylor Swift Concerts Are Generating Seismic Activity
The artist's two recent shows in Seattle shook the ground so much that they registered on a nearby seismometer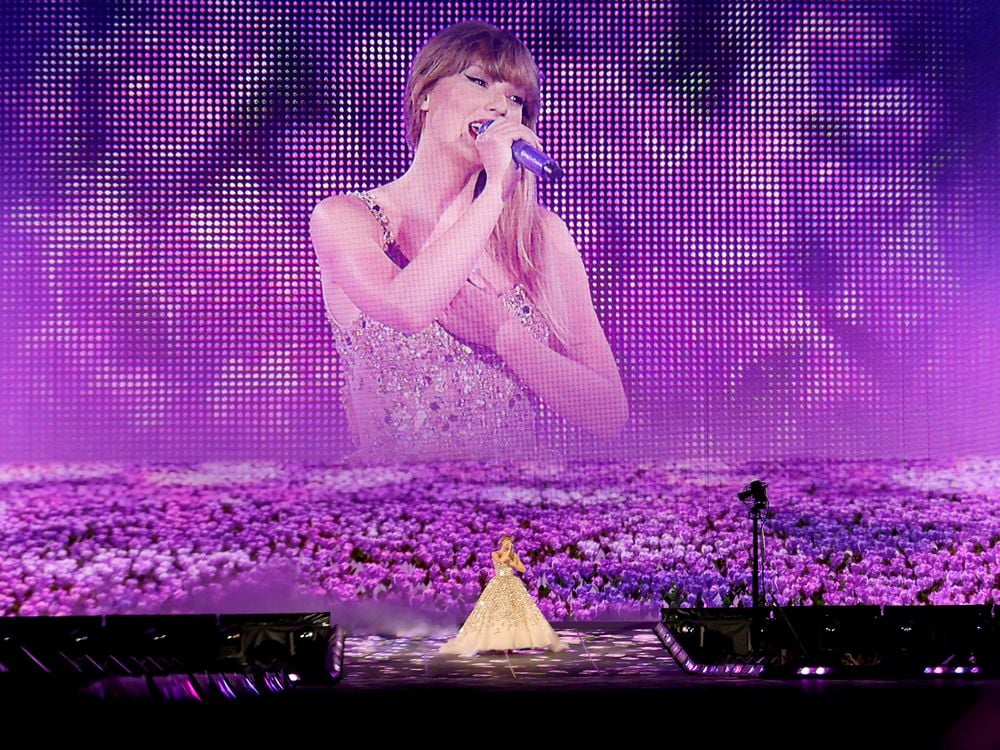 Fans at two recent Taylor Swift concerts in Seattle got so excited while watching the famous singer-songwriter perform that they actually caused the ground to shake—so much so that a seismometer even picked up the movement.
Concert-goers didn't cause an actual earthquake, but they caused hours-long seismic events nonetheless, reports CBS News' Simrin Singh.
Swift, 33, has been performing all over the nation as part of her sold-out Eras Tour. Fans have been clamoring to get tickets to the popular shows, with some even going so far as to work at the performance venues for a chance to glimpse Swift in action.
In Seattle, Swift played two nights, July 22 and 23, at Lumen Field, the same stadium where the Seattle Seahawks play.
This isn't the first time an event at Lumen Field has produced seismic activity. In January 2011, fans cheering on the Seahawks as they faced off against the New Orleans Saints went wild after Seattle running back Marshawn Lynch scored a touchdown at a key moment during an NFL playoff game. Because Lynch's nickname was "Beast Mode," the seismic event that took place after the touchdown became known as a "Beast Quake."
After the two Swift concerts at the stadium, some fans recalled the earlier "Beast Quake" and began wondering if they'd caused something similar. One posed the question on a Facebook page about earthquakes in the Pacific Northwest, which is moderated by Jackie Caplan-Auerbach, a geologist at Western Washington University. 
Caplan-Auerbach decided to look into it, examining data from both nights. 
"I grabbed ten hours of data from when doors opened to well after I thought the audience had gone home," she tells Leah Pezzetti of Seattle's King 5 News.
I guess I should show the data. Swifties > Seahawks fans.

(except data from the concert may not be caused by the fans--it may be the sound system, so not really a fair comparison). pic.twitter.com/szwowOYQFi

— Jackie Caplan-Auerbach (@geophysichick) July 27, 2023
She found that the "Swift Quakes" were longer and more powerful than the "Beast Quake." Swift's performance generated seismic activity similar to a magnitude 2.3 earthquake, as Chang Che reports for the New York Times.
The concert's sound system and the fans' dancing and cheering are likely both responsible for the shaking. Both nights produced similar data, though one night was 26 minutes behind the other. A fan later told Caplan-Auerbach that one of the concerts was delayed by about half an hour.
Though the "Swift Quakes" are mostly just fun observations, Caplan-Auerbach did tell CBS News they have the potential to help scientists understand the ground beneath the Seattle stadium, such as "how that geology responds to shaking, how buildings vibrate, how seismic energy is propagated through that geology."
"That's important to us because how buildings respond in earthquakes often has to do with how the subsurface shakes," she adds. "The more we know about that, the better we can design buildings to be resilient in case of earthquakes."
And, at the very least, maybe all this talk about seismometers and earthquakes will even inspire one or two Swifties to pursue careers in science, says Mouse Reusch, a seismologist at the Pacific Northwest Seismic Network, to the Times.
"That would be a real happy ending," she says.