Tasmanian Art Festival to Host Controversial Hermann Nitsch Performance
The festival has decided to proceed with the avant-garde artist's work, despite public outrage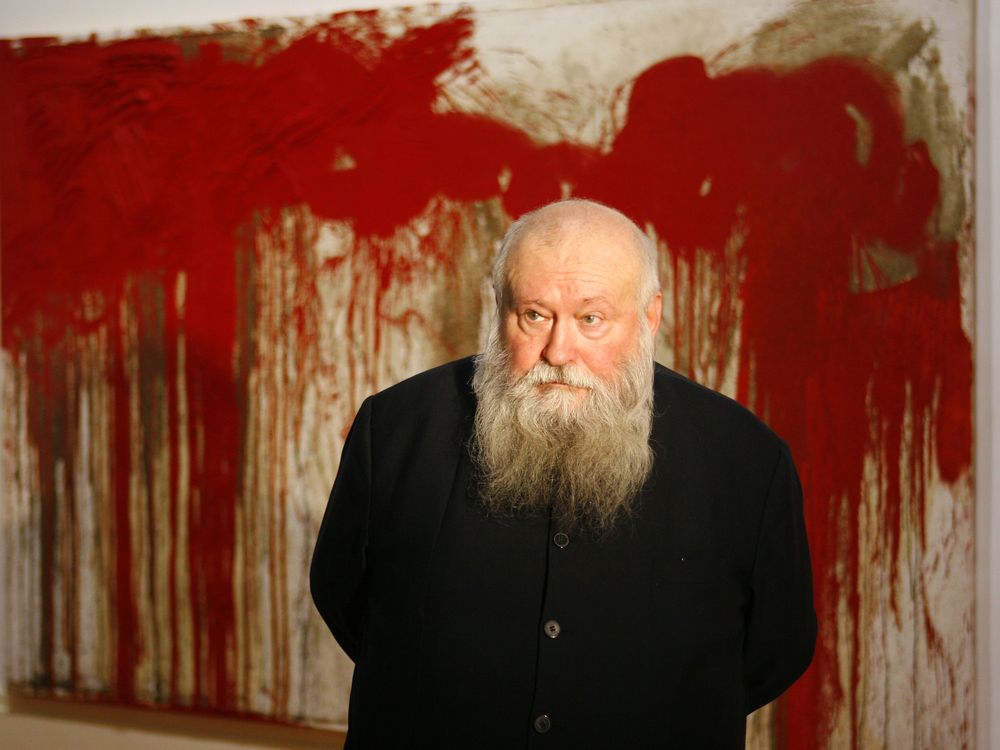 The performance art of Hermann Nitsch, a man revered and reviled in equal measure, is not for the faint of heart. Since the 1960s, the Austrian artist has been staging pagan rituals replete with animal sacrifice, the battering of animal corpses, the splattering of animal blood, mock crucifixions and nudity. As Cristina Ruiz reports for The Art Newspaper, a Tasmanian art festival recently announced that a Nitsch performance featuring a slaughtered bull carcass will be proceed as planned, despite virulent protests against it.
The three-hour performance, titled "150.Action," is slated to take place on June 17 at the Dark Mofo festival, which is put on by the Museum of Old and New in Hobart, Tasmania.
As it turns out, reports that the work would feature a slaughtered bull carcass and 500 liters of bull blood did not go over well with many Tasmanians. In an article published in April, Priscilla Frank of the Huffington Post reported that Animal Liberation Tasmania had launched a Change.org petition calling for Hobart officials to stop the performance.
"We are opposed to this event, which trivialises the slaughter of animals for human usage, and condemns a sentient being to death in the pursuit of artistic endeavours," the petition reads.
Responding to erroneous rumors that "150.Action" would include a live animal slaughter, Leigh Carmichael, Mofo's creative director, said that the bull would be killed "humanely" before the performance, according to Frank. But Carmichael's assurances did little to quell the roiling fury over Nitsch's work. As of today, the Change.org petition had garnered more than 20,000 signatures.
Despite calls from protestors, the Tasmanian government did not make any moves to halt the performance. "I don't believe it's a good place for politicians to be in, to be making judgment calls about art no matter how confronting it is," said Tasmanian Premiere Will Hodgman, according to Richard Baines of ABC News.
Dark Mofo announced this week that it would proceed with the blood bath in the face of public outrage. In a lengthy statement, Carmichael explained the festival's decision.  
"Hermann Nitsch is a highly regarded, internationally respected artist, who has been at the forefront of the Viennese Actionist movement for over 50 years," he said, according to a second piece in ABC News.
"His work seeks to confront the truth of reality. It exposes reality, and it's an intense experience of reality. It deals with the sanitation of war, horror, and slaughter. It is grounded in ancient ritual, religion, and mythology. It is about death and sex.
"For those members of the public who believe that this is no more than shock art, or a publicity stunt, we urge you to look deeper."