This New Tower Gives Scientists a Bird's Eye View of the Amazon
It pairs with a similar tower in Siberia to observe changes in the Earth's atmosphere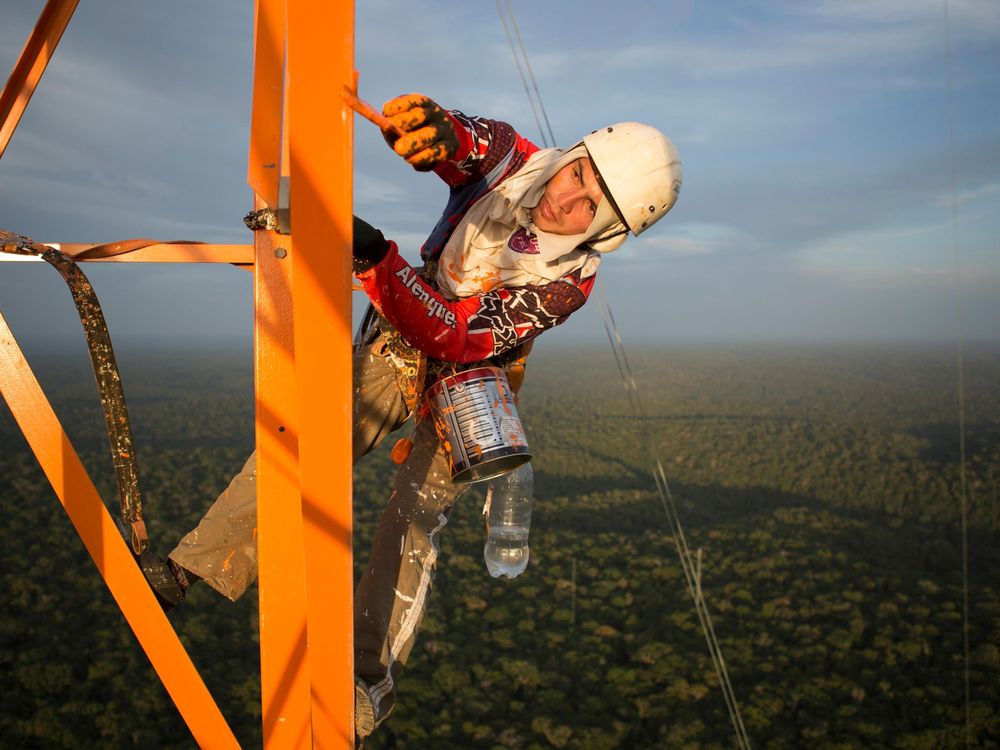 The Amazon rainforest is sometimes called the lungs of the planet thanks to the massive influence it has on the gases swirling through the atmosphere.  Now, reaching above the dense tangles of the rainforest towers a structure that will help scientists keep on eye on that vital, changing ecosystem.
The Amazon Tall Tower Observatory is 1,066 feet tall, beating the Eiffel Tower by 3 feet, reports Donna Bowater for The Independent, and is now the tallest structure in South America. However, the structures purpose isn't to break records. Instead, it gives researchers the ability to see how the atmosphere above the rainforest and the photosynthesizing planets within respond to climate change, deforestation and severe weather.

Researchers at the Natinoal Institute for Amazonian Research (INPA) in Brazil and the Max Planck Institute in Germany teamed up to build the tower.

"For science, this is a very big and complex piece of work," Antonio Manzi, a researcher at INPA told The Independent. Bowater writes:

Stefan Wolff, from the Max Planck Institute, said that in the past decade, the state of Amazonas had seen two severe floods and two severe droughts. There are currently 39 districts of Amazonas in a state of emergency because of annual floods caused by rises in river levels, affecting almost 320,000 people.
Meanwhile, Sao Paulo has been suffering a historic drought, which some have attributed to deforestation in the rainforest. "When the temperature increases, we have more energy in the atmosphere," Mr Wolff said. "And when we have more energy in the atmosphere, a part of this has to be released. A good way of releasing this is a strong rain so there's a great probability that some rains will be even heavier."
Another tower, located in Siberia will offer similar data from the other side of the world. Together, the observatories will help build a global picture of climate change over the next 30 years, Manzi told Bowater.

For more perspective on what a towering structure like this looks like in the midst of the jungle, check out the photos Alan Taylor pulled together at The Atlantic.