Taiwan Is Now Home to the World's Largest Performing Arts Center
The National Kaohsiung Center for the Arts encompasses five performance centers and spans 1.5 million square feet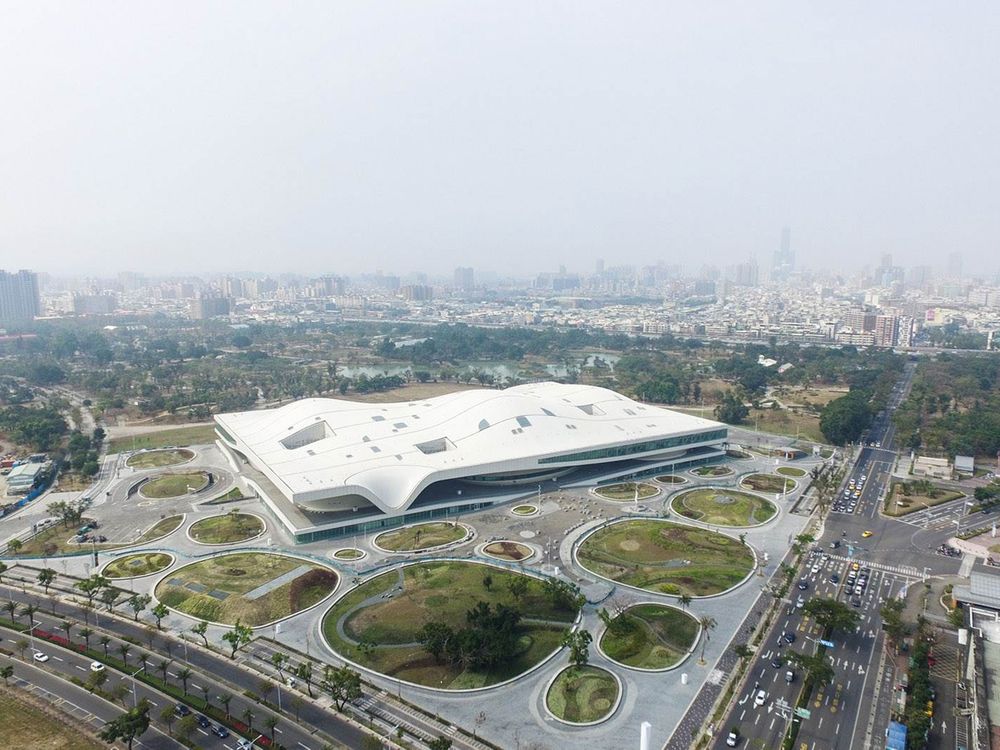 Taiwan officially holds bragging rights for the largest performing arts center under one room.
The sprawling 1.5-million-square-foot National Kaohsiung Center for the Arts, designed by Dutch firm Mecanoo Architects, was recently completed in the southern port city of Kaohsiung, Nick Mafi reports for Architectural Digest.
Slated for an October opening, the futuristic-looking mega space, called "Weiwuying" for short, incorporates five performing spaces— including a 2,260-seat opera house, 2,000-seat concert hall (boasting a 9,085-pipe organ) and a 470-seat recital hall. The venue will also include an outdoor performance space capable of seating up to 20,000 people.
"Weiwuying is one of the most beautiful, iconic and best-equipped performing arts centres in the world," as the new center's executive and artistic director Chien Wen-Pin puts it in a press release.
The ambitious project has been in the works since 2006 and construction on the center has cost an estimated $221 million. But the endeavor does make a statement about Taiwain's commitment to the arts. "The creative industries are extraordinarily lively in Taiwan," Wen-Pin says. "Once our doors are officially open, the center will become an exciting springboard from which talent can soar."
Weiwuying is situated within a 116-acre subtropical park in the heart of Kaohsiung, where a military training base once stood. The park, and the area's subtropical climate, was actually taken into account in the design of the center. As Francine Houben of Mecanoo Architects explains in a press release, the team used local Banyan trees as inspiration to let air flow freely inside Weiwuying in the fittingly named Banyan Plaza. According to Mecanoo's website, the plaza is located just under the roof of the building, and it is intended to serve as a community space, open to the public day and night.
One of the first performances already locked in for the center will be the Berlin Philharmonic Orchestra under conductor Gustavo Dudamel. But if you miss them the first time around, don't worry. They'll surely be "Bach."