Syria's Chemical Weapons Are Going on a Convoluted Journey Before They're Destroyed
Multiple nations and multiple hand-offs will take Syria's chemical weapons out of the country for disposal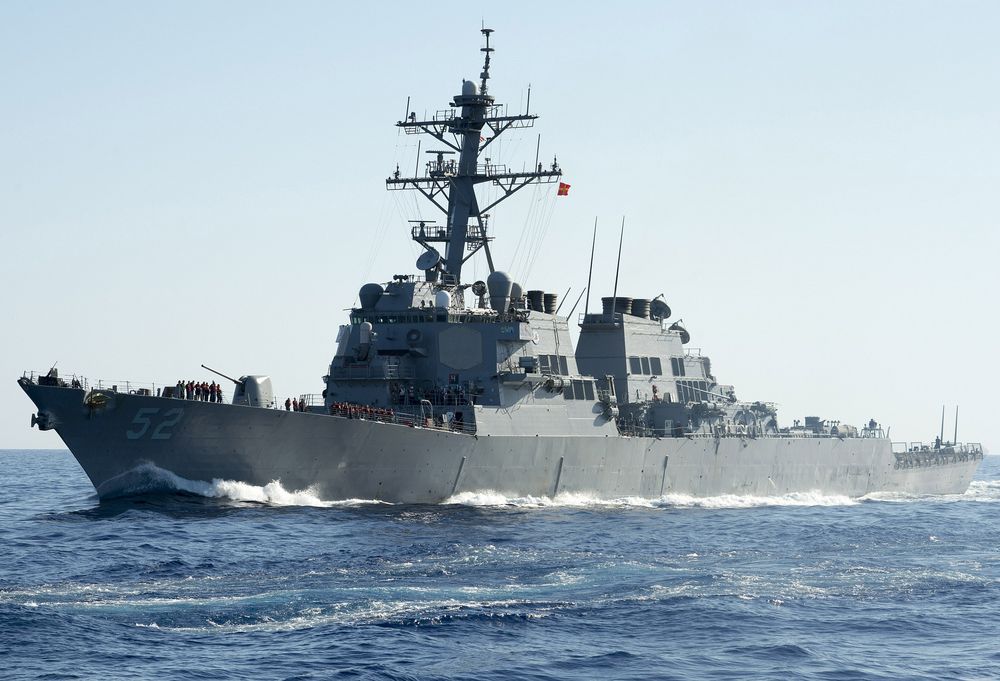 Three months ago, under intense international pressure, the Syrian regime under Bashar al-Assad finally admitted it had chemical weapons and agreed to destroy them. Now, an intergovernmental team is hashing out how to actually make that happen. The plan is to carry the weapons carried across land and sea, with multiple hand-offs between many nations, in a plot that seems ripe for a James Bond-style heist.
Destroying Syria's chemical weapons is logistically difficult, but not particularly challenging technologically. As we wrote back in September, the U.S. Army's new mobile chemical weapons-neutralizing facility should have made that process a little easier. Yet, rather than destroying Syria's chemical weapons on the ground in Syria—where the Syrian government has recently claimed that rebel groups are launching raids on chemical weapons storage sites–the weapons are going on the road.
From Syria, says Chemical and Engineering News, the chemicals will be carried to a port in Latakia, Syria. To get there, though, they'll have to travel along a road that's been under heavy attack during the ongoing Syrian civil war. The Washington Post:
The more potentially challenging parts of this operation will be the transport of such high-hazard materials through an active conflict zone [and] loading at a port facility not likely well equipped for any accident.
To help get the chemicals to the coast, Russia has airlifted 50 trucks and 25 armored vehicles into Syria.
Once they're at the coast in Latakia, the Russian and Chinese militaries will stand guard while the weapons are loaded onto Danish and Norwegian freighters. From there, it's off to Italy, to an unnamed port, for transfer to a modified U.S. marine reserve container ship. Some of Syria's other dangerous chemicals—though not chemical weapons—will be sent to Britain.
The U.S. ship, the MV Cape Ray, has been outfitted with some of the army's new chemical weapons-destroying devices, and will begin to crunch through the stockpiles.
With so many hand-offs and so many people playing parts its easy to worry about the security of the chemical weapons as they go on a cruise across the Mediterranean. Luckily, however, Bond-esque villains are few and far between in real life, and we'd hazard a guess that the combined might of the Russian, Chinese, and American militaries should be enough to keep the chemical weapons inching towards their disposal.
More from Smithsonian.com:
It Might Be Hard to Collect Syria's Chemical Weapons, But Neutralizing Them Isn't That Complicated
The Pentagon Just Built a Mobile Chemical Weapons-Neutralizing Factory