Suspects Finally Charged for Museum Robberies Spanning 20 Years
Prosecutors allege that nine thieves stole art by Warhol and Pollock, among other valuable items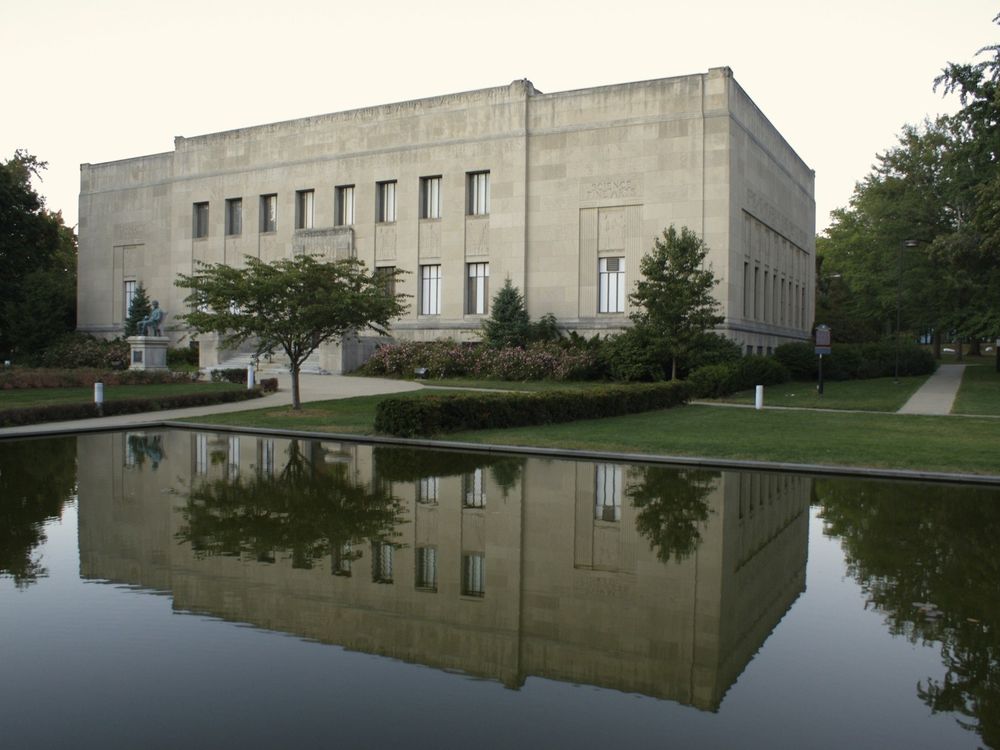 Over the course of two decades, thieves broke into a number of American museums and other institutions and stole items, including works by Andy Warhol and Jackson Pollock, worth millions. Now, federal prosecutors have charged nine suspects in connection with the scheme, according to a statement from the United States Attorney's Office for the Middle District of Pennsylvania.
The suspects—all men in their 40s and 50s who live in Pennsylvania—have been charged with an array of crimes related to planning and carrying out the thefts. 
Eight of the nine men have already turned themselves in, reports Claudia Lauer of the Associated Press (AP). The ninth man, Nicholas Dombek, 53, is currently considered a fugitive. 
At a press conference last week, prosecutors declined to reveal exactly how they found the group, saying only that a local police agency discovered a forensic link at one of the sites that helped them unravel the case, per the AP.
The thefts date back to at least 1999, when prosecutors say the suspects stole a jersey that belonged to American professional baseball pitcher Christy Mathewson, as well as two contracts he signed, which were all on display at Keystone College in Factoryville, Pennsylvania. From there, the group stole more sports memorabilia and also began targeting valuable artworks, such as Warhol's La Grande Passion (1984) and Pollock's Springs Winter (1949), both from the Everhart Museum in Scranton, Pennsylvania. 
In 2014, the thieves made off with nine World Series rings once belonging to Yogi Berra, the famous Yankees catcher, from the Yogi Berra Museum & Learning Center in Little Falls, New Jersey, according to prosecutors. They also allegedly took seven other championship rings and two MVP plaques.
When Berra, who died in 2015, heard about the thefts, he responded with "unpretentious wisdom," according to the New York Times' Harvey Araton. Berra simply said, "Well, I know I won them." 
Beyond sports memorabilia and art, the thieves also took so-called "objects of cultural heritage," including antique firearms, a 1903-04 Tiffany lamp, gold nuggets, gems, minerals and jewelry.
Prosecutors say that the men melted many of these items down into "easily transportable metal discs or bars" and sold the raw metals in the New York City area "for hundreds or thousands of dollars, but significantly less than the stolen items would be worth at fair market value," per the statement. 
One of the suspects also allegedly burned a painting by American artist Jasper Cropsey—titled Upper Hudson and worth about $500,000—so that investigators couldn't use it as evidence.
In total, the group targeted 20 museums, reports the Times' Eduardo Medina. A collection of federal, state and local law enforcement agencies worked together on the investigation—but despite the scope of the search, many of the stolen objects remain unaccounted for. 
"We would dearly love our things back," Janet Terhune, the director of the Harness Racing Museum & Hall of Fame in Goshen, New York, tells the Times.
When thieves broke into the museum in 2012, they stole 14 trophies—and likely melted them down. Charging the suspects now, adds Terhune, feels like a "consolation prize."