Sunday's SpaceX Landing Didn't Exactly Go as Planned
Jason-3 made it to orbit—but the company's Falcon 9 rocket didn't make it back to Earth in one piece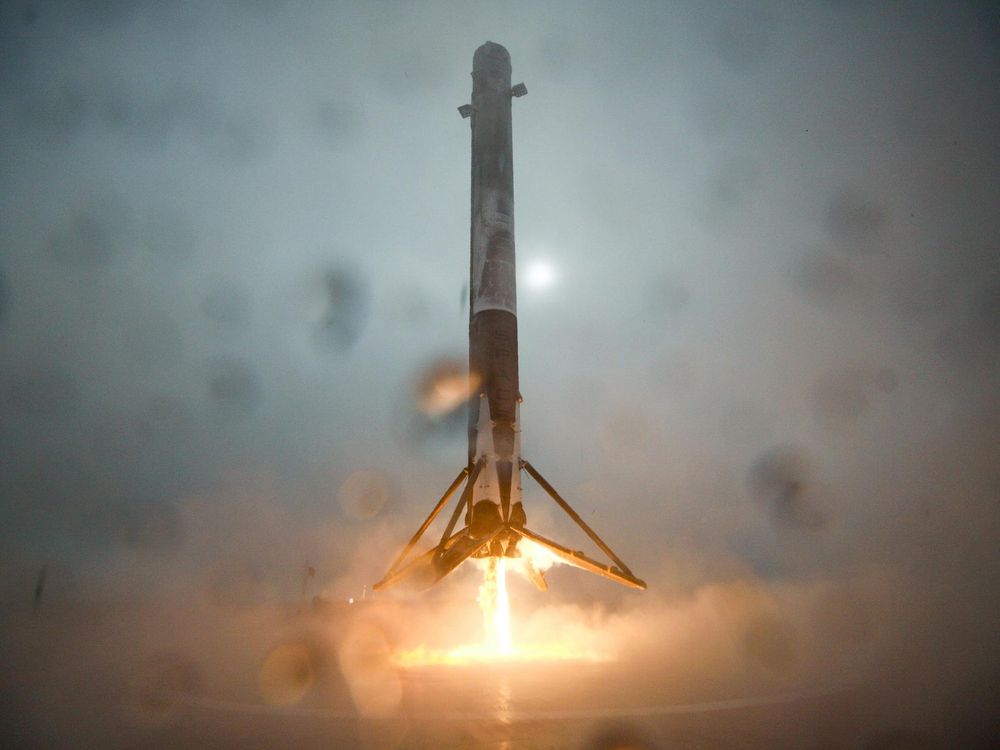 Another day, another SpaceX explosion. On Sunday, onlookers were treated to a fireworks show that was once a Falcon 9 rocket that successfully carried Jason-3, a satellite that will track the rate of global sea-level rise from space, into orbit. But where there's a Falcon 9 rocket, there's often fire—and Sunday's landing on a barge was no different.
The liftoff went just fine—Jason-3 entered orbit and, according to a NASA release, will now gradually raise itself into the same position and orbit as its predecessors. But things got complicated when the SpaceX Falcon 9 rocket returned to Earth.
The company has been experimenting with ways to reuse its rockets, a proposition that could dramatically reduce the cost of commercial space travel. After several false starts, including three failed landings and a rocket explosion that caused a commercial space launch traffic jam back on Earth, SpaceX stuck its rocket landing onshore in December.
This time, SpaceX tried landing its rocket on a drone ship in the Pacific Ocean once more. The craft did land on the ship, but then disaster struck. A socket designed to keep the rocket in position once it landed failed, and the landing gear then buckled and went out. Instead of standing triumphantly, the rocket tipped over on its side and burst into flames.
In an Instagram post about the landing, SpaceX founder Elon Musk writes that ice buildup on the craft could be to blame—the Falcon 9 launched in foggy conditions.
The explosion that followed was spectacular, but SpaceX's record with landing its rocket on a drone ship is anything but. As Stephen Clark notes for Spaceflight Now, "the failed landing makes SpaceX 0-for-3 when targeting touchdowns on the ocean-going barge." However, writes Clark, this try was closer than the other attempts.
That optimistic cast is the norm for SpaceX, which has gained a reputation for staying aggressively positive about its failures. Elon Musk's response was upbeat—after all, what are a few $60 million rockets lost compared to the money reusable rockets could eventually save?
Well, at least the pieces were bigger this time! Won't be last RUD, but am optimistic about upcoming ship landing. pic.twitter.com/w007TccANJ

— Elon Musk (@elonmusk) January 17, 2016