Strike It Rich (Without Marrying for Money) by Finding Hidden Jane Austen Art
A British artist has sparked a nationwide scavenger hunt for £5 notes worth thousands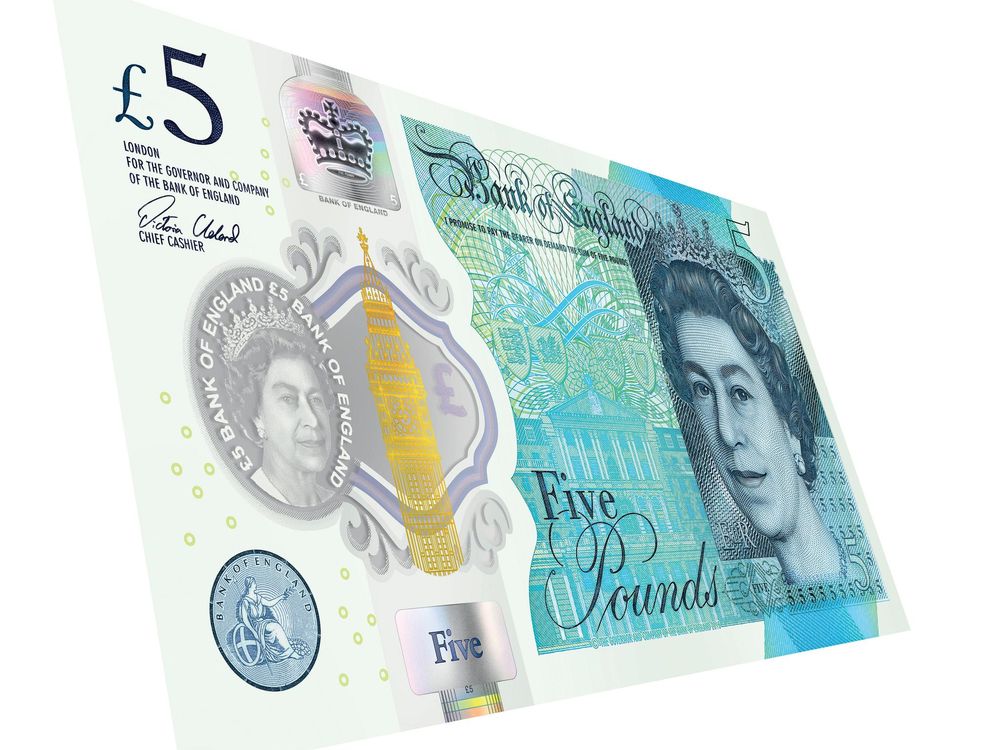 There's nothing better than a fistful of cash—except, that is, for cash that's covered in rare, valuable art. Add Jane Austen to the mix and you have something wonderful indeed: a phenomenon that's making British people look extra hard at their money in what ArtNet's Eileen Kinsella calls "a modern day equivalent of Willy Wonka's coveted golden ticket." 
The concept is relatively simple: An engraver named Graham Short has created micro-portraits of Jane Austen on four British £5 notes in honor of the 200th anniversary of her death in 2017. Short, who is known for his extremely tiny art, engraved the four unique, nearly invisible portraits on the transparent part of the fivers, which were recently introduced as plastic bills. (Short demonstrates how to find the tiny portrait on his website.) He then put them into circulation and let the public know to contact an art gallery when they were found.  
As the BBC notes, Short's mini art could technically be considered currency defacement, but that won't deter British fortune hunters from looking for it on their £5 notes. Short's artwork is extremely coveted and valuable, and the currency is thought to be worth more than £20,000 (nearly $25,000). 
Recently, reports The Guardian's Josh Halliday, one of the bills was found in a Christmas card in Scotland. Short, who put the first note into circulation when he bought a sausage and egg sandwich, tells Halliday that he is "terrified" of finding one in his own pocket lest others think he rigged the game. So far, only two of the banknotes have been found.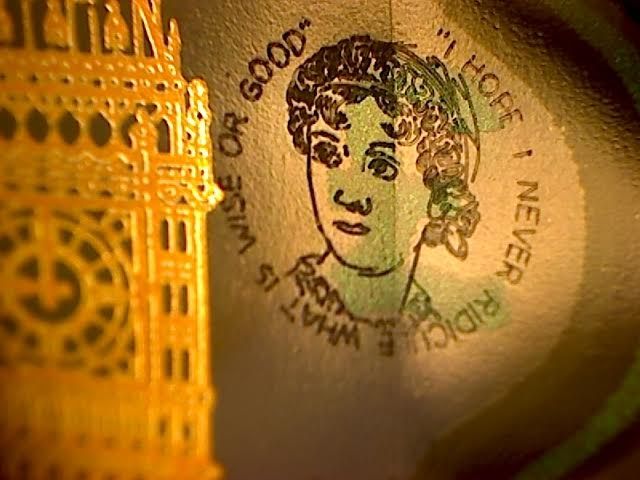 Brits may be inspecting their cash more carefully, but later this year they'll see her face in their wallet much more regularly. When the Bank of England issues new polymer £10 notes later this year, they will feature Austen's face; a vignette from Pride and Prejudice; a picture of Godmersham Park, thought to have inspired many of Austen's novels; and an image of Austen's writing desk in addition to a quote by the author. 
What would Jane Austen think of the treasure hunt her microscopic portrait is causing in the UK? One need only turn to her writing—much of which dealt with women's need to secure their fortunes through marriage—for a clue. "What have wealth and grandeur to do with happiness?" romantic Marianne Dashwood asks in Sense and Sensibility. "Grandeur has but little," her sister replies, "but wealth has much to do with it." Austen knew how to laugh at society's obsession with money, but she wasn't opposed to some cold hard cash.