The Story of the Sperry Top-Sider
Paul A. Sperry's innovative boat shoes were inspired by his dog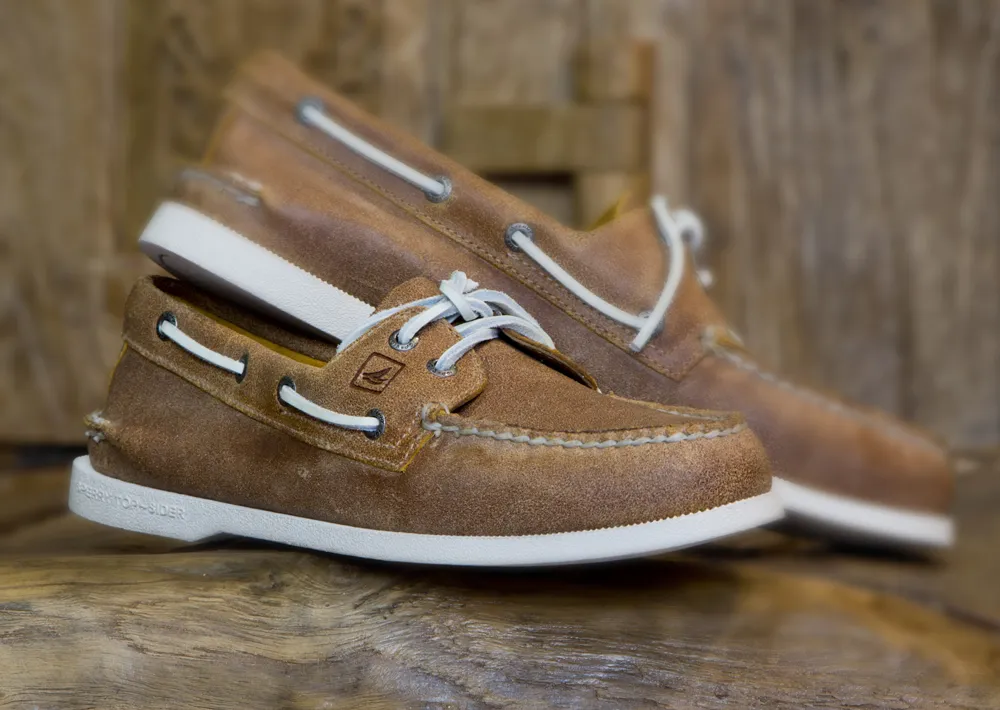 They called it "The shoe that launched a thousand ships," but the Sperry Top-Sider has become a wardrobe staple for any preppy wardrobe.
 Paul A. Sperry got the idea for his iconic shoes while watching his dog, a cocker spaniel named Prince, play in the snow. He realized that the dog didn't slip on the ice, writes Connecticut History, and set out to design a shoe that wouldn't slip either. He filed for a patent on his invention on this day in 1940. 
"Sperry designed the Sperry Top-Sider with a herringbone pattern of grooves in the sole, reminiscent of the grooves and cracks in a dog's paw," Connecticut History writes. New Haven, Connecticut, is "a coastal city steeped in ocean-going traditions," writes Adam Jane for Sneaker Freak, and Sperry, who had already been looking to design safe footwear for boats, created his non-slip shoes with wet decks in mind.
Before the invention of the Top-Sider's unique soles, writes Jane, "boating footwear consisted of either canvas uppers with a slab of crepe rubber glued to the bottom or shoes with coiled 'rope' soles." Both of those materials had their flaws: crepe rubber, a wrinkly sort of rubber that provided some grip, was slippery when wet, whereas rope was slippery when dry. "Sailing barefoot was not an option," he writes, "as those foolhardy enough to try it regularly broke their toes."
Designing a sole that worked took some trial and error, writes Jane. Sperry observed that Prince's pads had markings that went in a number of different directions, but at first, he tried to make straight cuts in the piece of rubber he was working with. He finally settled on the herringbone pattern that provided extra traction in all directions.
"His shoes, launched in 1935, were a hit with boaters not only for their non-slip soles but also for the white colored material the soles were made of that did not leave marks on a boat's deck," writes Connecticut History. The original Top-Sider had a canvas upper, while the now-familiar leather upper was developed in 1937.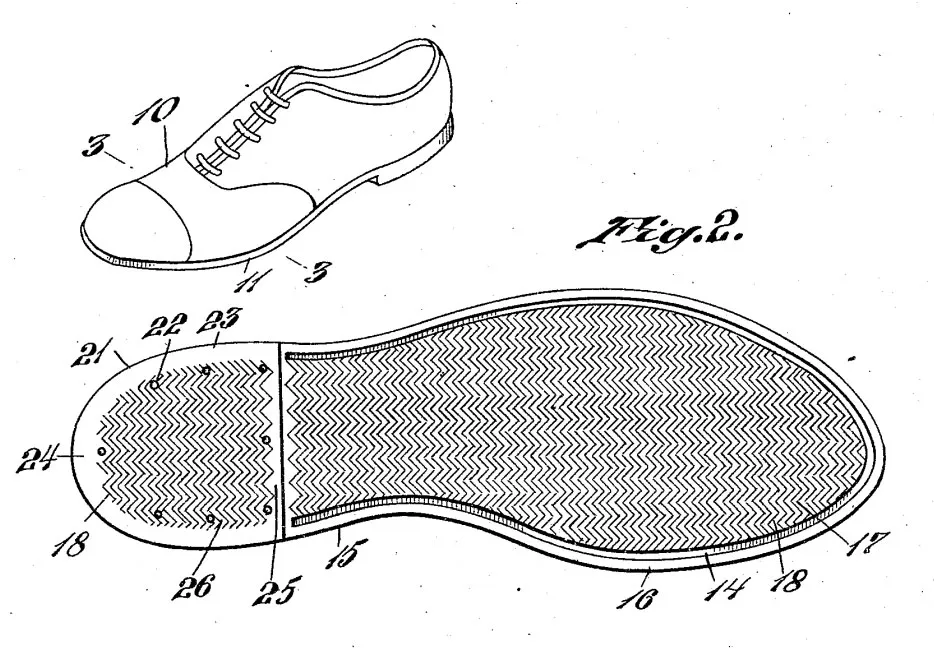 The U.S. government helped make Top-Siders mainstream footwear after it contracted with Sperry in 1939 to supply them to the Navy, writes author Charles Monagan. 
"After the war, following a consultation with L.L. Bean (the person, not the store), Sperry and patent-holder U.S. Rubber put the shoe into national distribution," Monagan writes. In the 1960s, as dress norms changed, Top-Siders became a staple wardrobe item for achieving the East Coast "preppy" look popularized by, among others, President John F. Kennedy.
As for Sperry himself, he went on to helm a screenprinting operation in New Haven, Connecticut and work for several other New Haven companies. He died in New Haven, Connecticut, in 1982.