Sri Lanka's First Expressway Is Making the Country Feel Tiny
The E01 gives this island nation its first taste of the open road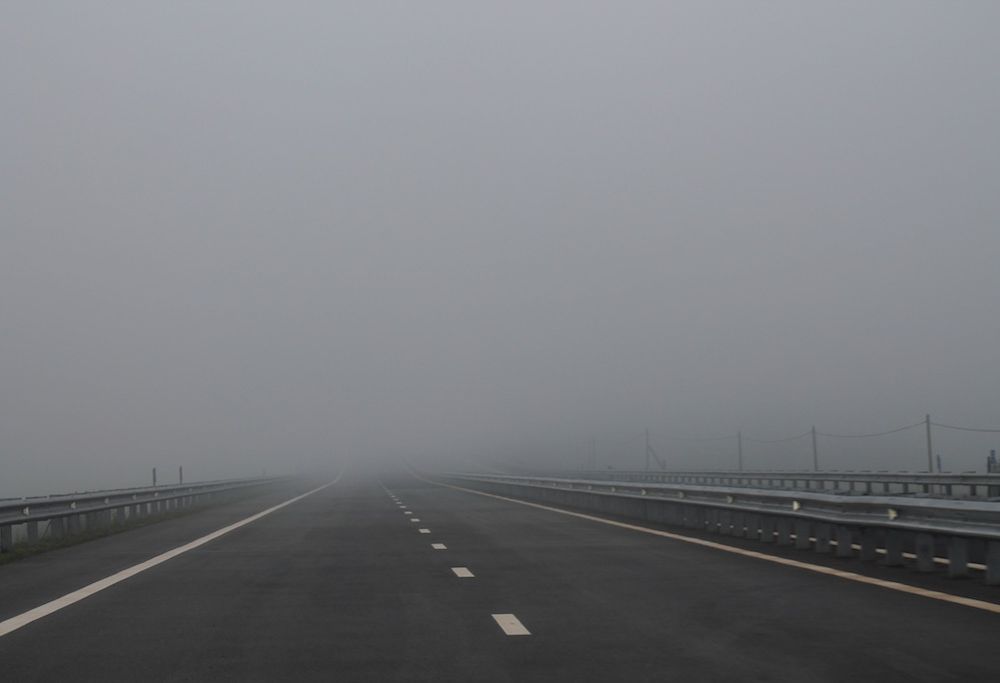 Sri Lanka's E01, the first expressway in the country opened to traffic in November 2011. Two years later MIT's CoLab Radio is looking into the effects that building the highway has had on the lives of people in Sri Lanka—for better or for worse.
The highway is only 80 miles long, with an upper speed limit of 62 mph. That's much shorter than the highways Americans are used to; for comparison, the U.S. interstate system is 46,876 miles long. But in Sri Lanka, the highway has cut travel times between major cities from four hours to just one. It also has a large amount of cultural significance to Sri Lankans.  
For CoLab Radio, Nushelle de Silva writes: 
Perhaps the E01 is a source of pride not only because it enables Sri Lankans to fly like birds from coast to coast, but also because of what it symbolises to them. The thirty-year Sri Lankan Civil War, which ended in 2009, is still fresh in the minds of the island's inhabitants. To many, the surge of infrastructural development projects – including the E01 – is a sign of reconstruction and rebuilding. [...]

Shaped like a bulging teardrop, Sri Lanka spans a length of only about 270 miles from north to south. Limited access to the north during most of the conflict, however, meant that many Sri Lankans have never made that journey. The completed highway network can make that journey a reality, and perhaps being able to "see things for oneself" may help to shatter a few stereotypes.
All of this came with a cost, though. Cars travelling on the expressway go faster and make fewer stops at local businesses on the slower backroads. People were also forced out of their homes to make way for the highway, and though they were compensated by the government for their land, many people were unhappy with the places they ended up. Mansi Kumarasiri and Tehani Ariyaratne write:
Sirinahamy, an elderly lady of 85, spoke with nostalgia of her former home. "There was a lot of togetherness among villagers. We used to get together and go on pilgrimages. When I was sick, all neighbours would come to see me, and in an emergency, people gathered. When I was about to come here, the boy who worked in nearby shop cried and asked me not to go. I feel imprisoned here. I could step out from the house and just walked to the shop when I was there, but here it's not so easy." 
If that sounds familiar, it's no surprise—this is the classic story of highway building. The U.S. also wrestles with issues of eminent domain, sees businesses shuttered when new highways open up, and, of course, has a love affair with the open road.