Stolen 'Arbeit Macht Frei' Gate Returns to Dachau
The identity of the thieves remains a mystery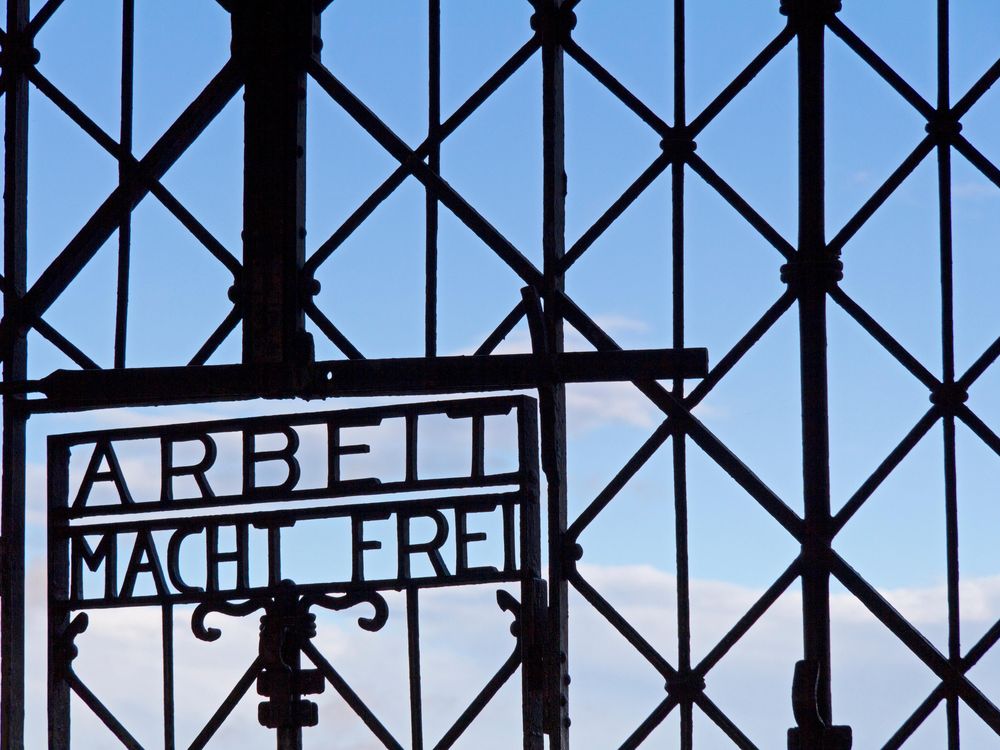 For prisoners entering the concentration camp Dachau, an iron gate with the phrase Arbeit macht frei ("work sets you free") seemed to suggest there was a way out. The truth was anything but, and the number of people who perished there during the Nazi regime will never be known. Now, Christoph Noelting reports for the Associated Press, the gate is back at the camp after being stolen.
The gate will become part of the permanent exhibition at Dachau, which is located near Munich. Established in 1933, Deutsche Welle writes that the camp "became a prototype for similar detention facilities in territories controlled by the Germans during World War II." The DW reports that it was "initially set up to incarcerate political prisoners, but was later turned into a death camp for Jews, Sinti and Roma, homosexuals, Christian activists and other dissidents."
As Noelting reports, the camp's distinctive gate will be revealed to the public in its new location on the 72nd anniversary of the camp's April 30, 1945 liberation.
SmartNews reported on the gate's recovery last year. It was stolen in November 2014 by thieves who had to cut and move the 225-pound gate in order to pull off the heist. Nearly two years later, it was found in Norway after an anonymous tipster called police.
The theft was the latest in what appears to be a series of thefts of items featuring the chilling slogan; in 2009, a similar sign at Auschwitz went missing. In response, Poland declared a state of emergency and tightened its borders in the hopes of finding the thief. When it was recovered two days later, it had been cut into three pieces.
Heavy signs and gates aren't the only thing known to go missing at Holocaust sites; last month, for example, two Belgian men were accused of stealing parts of an electric fence from Auschwitz-Birkenau. As the AFP reports, their trial will begin later this month and they could face up to 10 years behind bars. And in 2014, eight shoes belonging to Jewish victims of Majdanek were stolen.
Thefts at Holocaust sites aren't everyday crimes, and the preservation of its relics differs from your average conservation task. The Holocaust thrived in secrecy, and even today Holocaust denial is rife in the public discourse. As Pacific Standard notes, missing Holocaust items could fuel denial—even though the preservation of the items generated by the murder of millions of people is controversial in and of itself.
The identity of the Dachau thieves is still a mystery; the DW writes that forensic tests revealed no fingerprints or DNA. Meanwhile, the replica gate installed at Dachau after the theft will continue to greet visitors—a reminder of the horrors that were once found within.