Stock Photo Agencies Agree to Pull 'Unnatural' Images of Primates
PETA had lobbied against images that perpetuate harmful misconceptions about the animals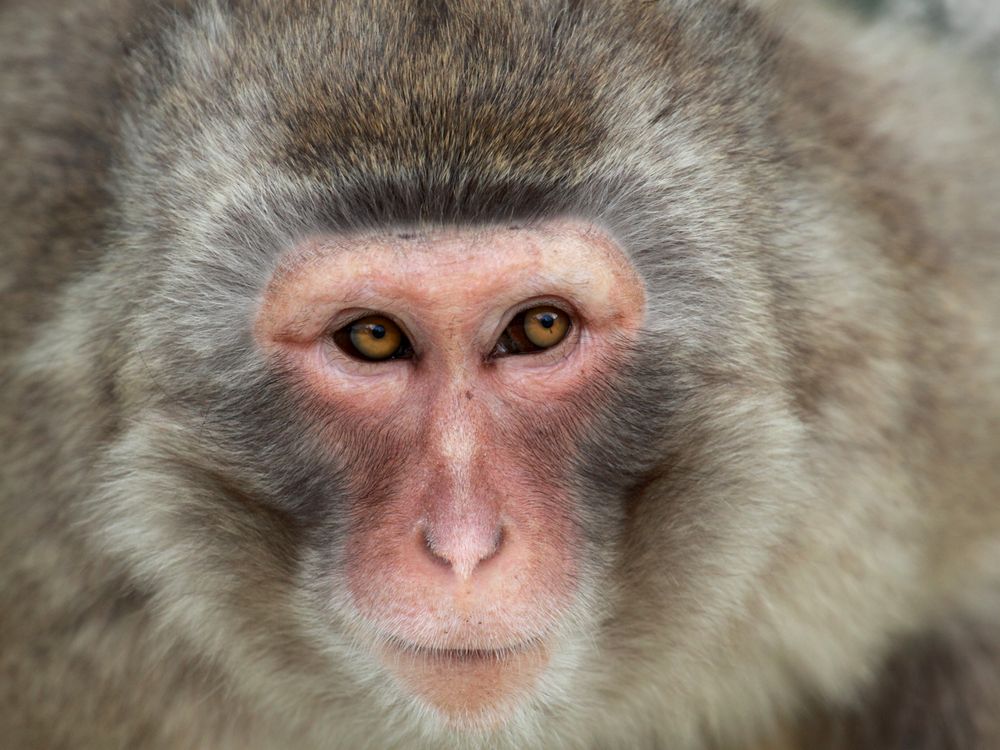 You don't have to look far to find examples of primates in movies, TV shows and ads. And while that grinning chimp in human clothing may seem like it's having a grand old time, life in show business can be "stressful, confusing, and often torturous" for monkeys and apes, according to PETA.
Recently, the organization made a major stride in its efforts to quash what it describes as harmful portrayals of primates. As T.L. Stanley reports in an exclusive for Adweek, PETA has successfully lobbied a number of stock photo organizations to remove images that depict primates in an "unnatural" way, and to restrict their submissions to photos taken in zoos or natural environments.
Stock photos can have a wide reach; they are used in everything from advertisements, to cards, to book covers, to websites. In the wake of talks with PETA, the agencies Alamy, Dreamstime and Pond5 have agreed to go through their catalogues and remove all "inappropriate" images of primates; Getty Images, a PETA spokesperson confirms to Smithsonian.com, has pledged to go further, scrubbing "inappropriate" images of all wild animals.
Julia Gallucci, a primatologist and PETA's senior corporate liaison, tells Stanley that an "inappropriate" image is one that "is taken in studios or other unnatural settings in which the animal is there for the purpose of having their photo taken. This means that there will be a reduction in the number of inappropriate images of primates 'smiling,' behaving unnaturally [and] dressed in clothing."
PETA's agreement with the stock photo agencies comes five years after the organization convinced several major advertising agencies—such as BBDO, DDB, Grey, Leo Burnett, McCann, YR—to stop using the animals in their ads, according to Henri Neuendorf of artnet News. In December of last year, the organization announced that Shutterstock, the world's largest subscription stock-photo agency, had agreed to remove and ban all photographs that depict monkeys and apes wearing clothing, dancing or performing, posing in studios or other human environments and interacting with humans in ways that would not happen in the wild. Images that had been digitally altered to place primates in "unnatural" settings were also banned.
PETA has several concerns when it comes to the use of primates in ads, movies and TV shows—chief among them being the mistreatment of animal "actors." According to the organization, primates slated for show business are often removed from their mothers at a very young age so they become accustomed to human contact, which can have "disastrous consequences for the animals' psychological and emotional development."
Abuses can also take place on set or in the studio. Gallucci tells Stanley of Adweek that the "grin" exhibited by chimpanzee actors is often not an expression of joy, but a "fear grimace."
"The animals are conditioned using fear-based training methods that usually involve physical abuse to make them show their teeth on cue when posing for photographs," she says.
Media images of cheerful-looking primates can also create harmful misconceptions about the animals. A 2011 study published in PLoS One, for instance, found that people are more likely to falsely believe that chimps are not endangered after seeing them depicted alongside humans. Respondents were also more likely to think that apes make good pets after viewing images of primates and humans interacting. Apes are, of course, not at all suited to being kept as animal companions.
Serban Enache, CEO of stock photo agency Dreamstime, tells Stanley that he was moved to act by PETA's account of the dangers of certain animal images. "There are plenty of images of animals behaving normally in natural settings that humans can empathize with," he says.
It's hard to argue with that.