'Star Trek' Fans Can Now Virtually Tour Every Starship Enterprise Bridge
An interactive web portal explores the vessel's evolution over nearly six decades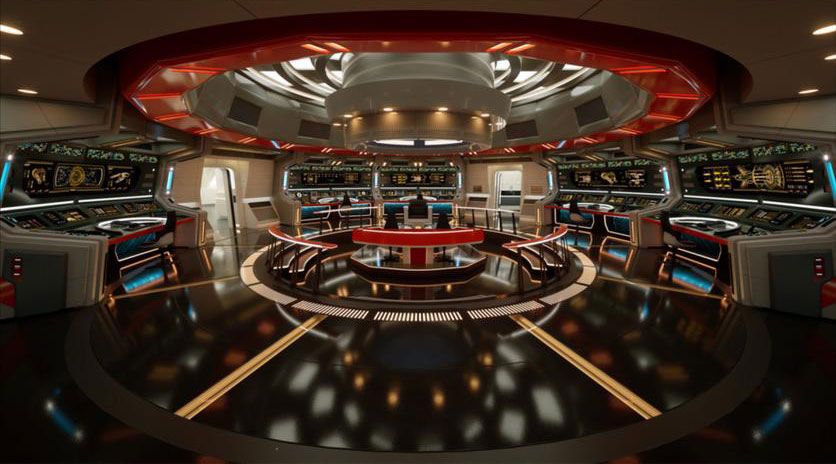 For decades, many "Star Trek" fans have imagined what it would be like to work from the bridge of the starship Enterprise, the long-running franchise's high-tech space-exploring vessel. Through various iterations and seasons of the series, created by Gene Roddenberry in the '60s, the bridge has remained a constant, serving as the backdrop for many important moments in the show's 800-plus episodes.
Now, die-hard Trekkies and casual watchers alike can virtually roam around the Enterprise's bridge to their heart's content, thanks to a sophisticated and highly detailed new web portal that brings the space to life.
The site features 360-degree, 3D models of the various versions of the Enterprise, as well as a timeline of the ship's evolution throughout the franchise's history. Fans of the show can also read detailed information about each version of the ship's design, its significance to the "Star Trek" storyline and its production backstory.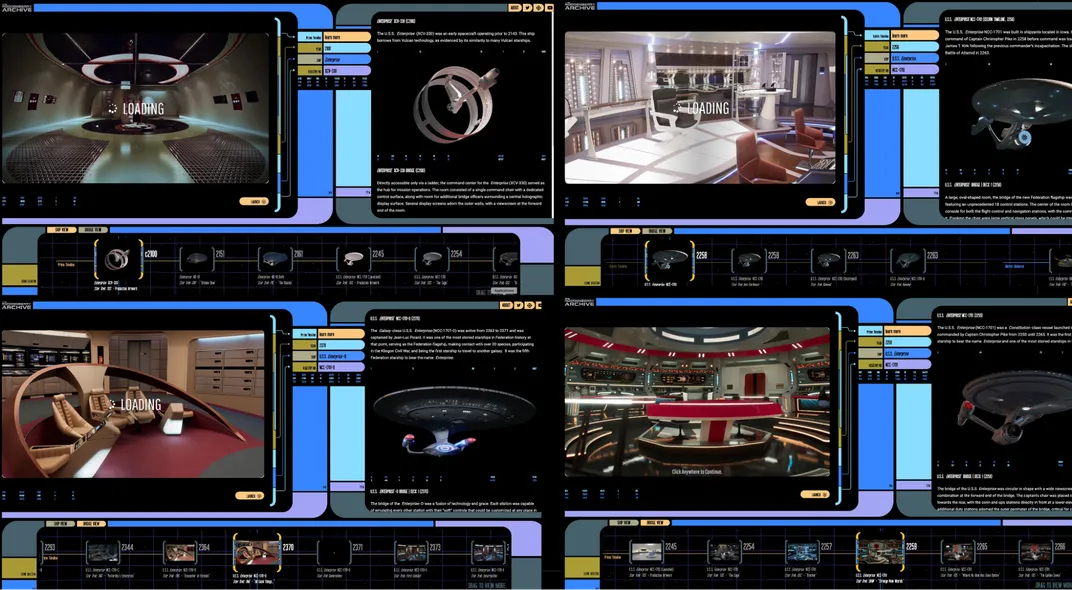 Developed in honor of the "Star Trek: Picard" series finale, which dropped late last month on Paramount+, the portal is a collaboration between the Roddenberry Estate, the Roddenberry Archive and the technology company OTOY. A group of well-known "Star Trek" artists—including Denise and Michael Okuda, Daren Dochterman, Doug Drexler and Dave Blass—also supported the project.
"Through new technology, we can bring audiences back in time as if they were there on set during the making of 'Star Trek,' providing a window into new dimensions of the 'Star Trek' universe," says Jules Urbach, OTOY's CEO, in a statement.
The voice of the late actress Majel Roddenberry, who played the Enterprise's computer for years, will be added to the site in the future. Gene Roddenberry died in 1991, followed by Majel Roddenberry in 2008; the two had been married since 1969.
The portal's creators also released a short video, narrated by actor John de Lancie, exploring every version of the Enterprise's bridge to date, "from its inception in Pato Guzman's 1964 sketches, through its portrayal across decades of TV shows and feature films, to its latest incarnation on the Enterprise-G, as revealed in the final episode of 'Star Trek: Picard,'" per the video description. Accompanying video interviews with "Star Trek" cast and crew—including William Shatner, who played Captain Kirk in the original series, and Terry Matalas, a showrunner for "Star Trek: Picard"—also explore the series' legacy.
The interactive, 3D bridge models contain a surprising level of detail, right down to the consoles and turbolifts. The site, however, has so far been hit or miss for users, suggesting that the team behind it may still be working out a few of the technical kinks, reports the Verge's Sean Hollister. And as Kyle Barr writes for Gizmodo, one big downside is that the models don't contain any "Star Trek" characters, who he says are "the beating heart of the show and its ideals."
"Sitting in the captain's chair, with all the stations empty beside you," he writes, "is enough to make one wistful."