Sriracha Sauce Is Finally Available in Vietnam
What happens when a cult staple heads to another country?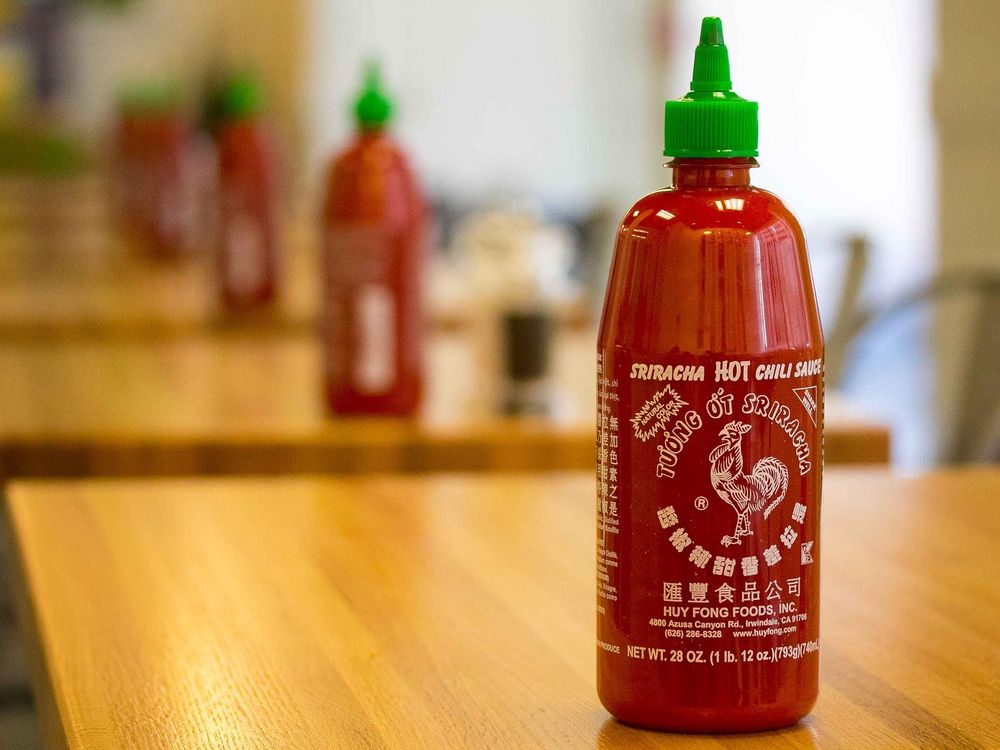 Vietnamese food—from phở to bánh mì—has long been a bona fide American food trend. And for good reason: it's straight-up delicious. But what happens when American food gets exported to Vietnam?
As Jessica Meyers reports for The Los Angeles Times, there's a new kid on store shelves in Vietnam: Sriracha sauce. 
If news that Sriracha is only just making it to Vietnam makes you scratch your head, you can't be blamed—it's a common misconception that the chili sauce came from Vietnam in the first place. But despite the Vietnamese name of Tương Ớt Sriracha—the spicy sauce in the ubiquitous bottle made by Huy Fong Foods—it was born in America.
What you likely known as "Sriracha" is the brainchild of David Tran, a Vietnamese man who came to the U.S. as a refugee in 1979 on a Taiwanese ship that bore the name of his future company. Tran, who experimented with chili pepper recipes while serving as a major in the South Vietnamese army, began making a hot, spicy garlic-based sauce based on a Thai recipe in Los Angeles in the 1980s. The sauce slowly became a cult icon for its distinctive taste and its iconic red and green bottle with a rooster on it. (Rebecca Katzman at Modern Farmer has the fascinating backstory on how the rooster drawing itself appeared on the bottle.)
While Tran trademarked the rooster, he didn't trademark his product and receives no royalties from knockoffs. "Sriracha is a generic name for a town in Thailand," Lam told Adam Chandler for the Atlantic in 2014. "So when you hear 'Sriracha this' and 'Sriracha that,' it's not necessarily ours. We're just the best known Sriracha."
However, Meyers reports that the American Sriracha now being sold in Vietnam is Tran's—it's marketed by his distributor and is said to be spicier than other chili sauces available in Vietnam. But perhaps due to the country's low use of bottled sauces or its Thai-derived recipe, Meyers reports that Tran's spicy brainchild hasn't achieved cult status in Vietnam—at least not yet.