Spoons Stolen from President Garfield's Tomb
Something's rotten in Cleveland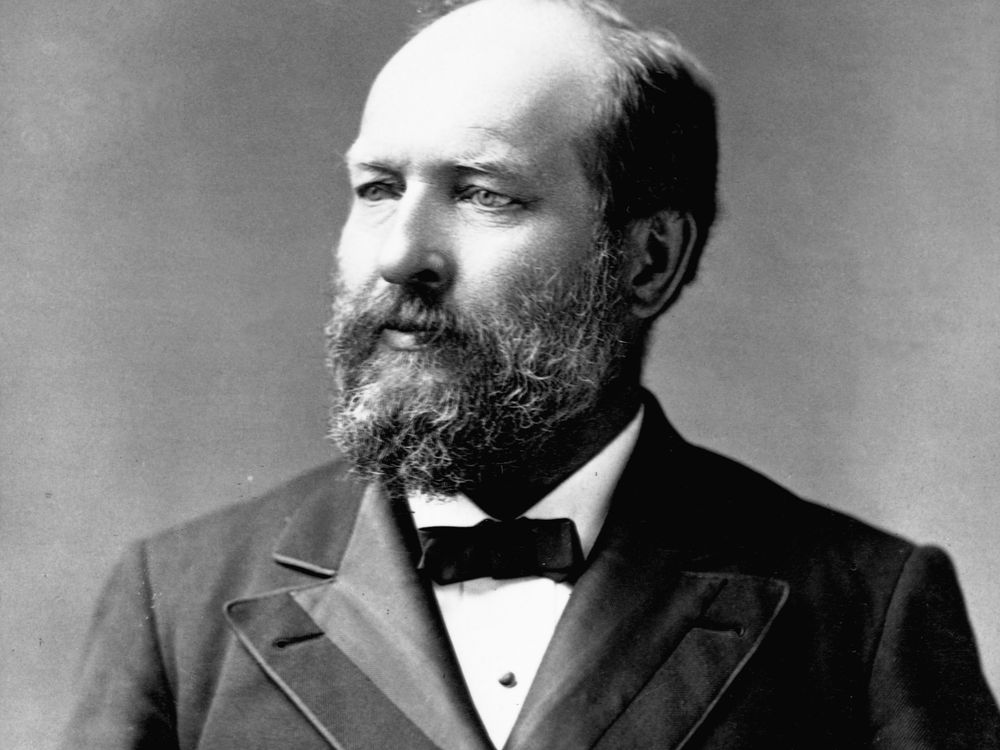 James Garfield was only president for four months when he was shot in a railway station, effectively ending his term and ultimately leading to his death. But though he was one of the shortest-serving presidents, he has one of the most beautiful tombs, formed of sandstone and stained glass and situated at the highest point in Lake View Cemetery in Cleveland.
It should have been a quiet resting place for the 20th president of the United States, and it was…until last week, when a cemetery employee noticed that some ruffians had stolen into the monument and made off with 13 silver spoons that were part of the exhibit.
From the Washington Post:
The thieves left behind several other pieces of memorabilia and even some cash in a donation box, Goss said, leading her to guess that "someone had to prove that they had been inside the monument — so they had to take something."

The evidence left behind by the burglars, she said, included a broken stained-glass window, a T-shirt, two cigarette butts and, of course, an empty bottle of Fireball cinnamon whiskey.
Police have some leads (including a fingerprint) but they have not announced any arrests. The spoons were commemorative of Garfield's inauguration, and reportedly have very little monetary value.  
If you wanted to go take a look at the place the spoons used to be, (and at the only Presidential casket on full display) the Garfield Monument is open daily between April 1 and November 19.