Two Men Are Heading to the North Pole, On Foot, As Fast As They Possibly Can
They're attempting to break the speed record for traveling unsupported from Ellesmere Island to the North Pole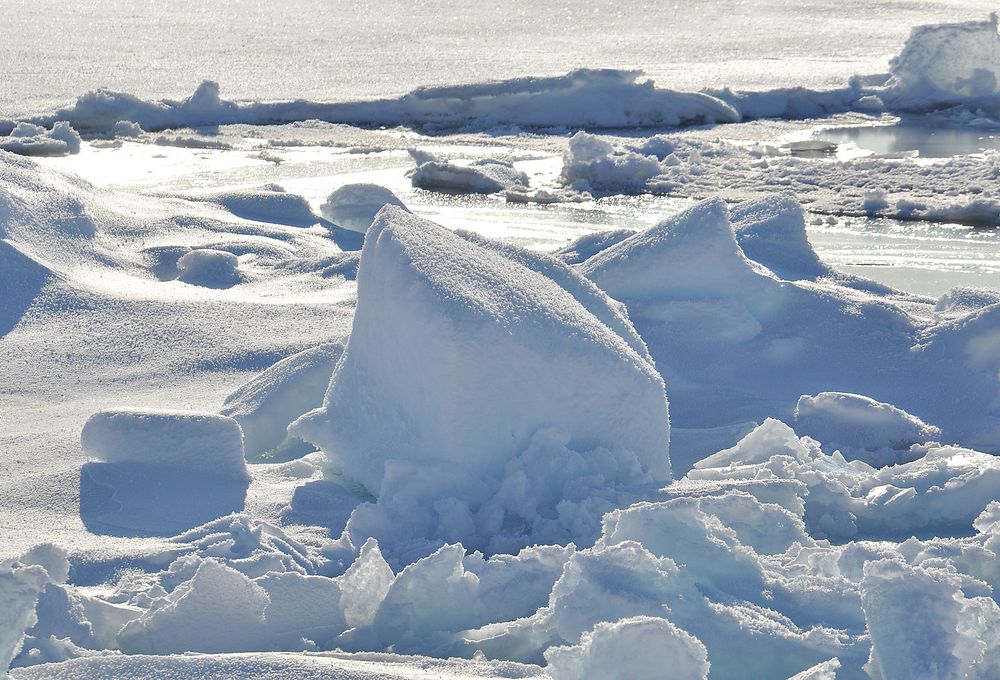 Eric Larsen, a self-described "polar adventurer," and outdoorsman Ryan Waters are making their way, on foot, across the Arctic Ocean—as fast as they possibly can. The two men are attempting to break the speed record, set by a Norwegian team back in 2006, for traveling unsupported from Ellesmere Island to the North Pole. They started their journey on March 15 and are hoping to make it to the North Pole in under 49 days.
The pair will be hauling 350 pounds of supplies on Kevlar sleds and are prepared to ski, snowshow and even swim their way to the North Pole. 
From Larsen's website: 
Larsen and his team are not just focused on setting a new world record. "More important is the fact that this may realistically be the last opportunity anyone has to complete a journey of this type, in this region," said Larsen, from his expedition headquarters in Boulder, Colorado. "Global warming is causing dramatic changes in the Arctic pack ice. Ice is melting at historically high rates and is becoming significantly less stable with each passing year. These conditions will make expeditions like this impossible to complete in the very near future." 
Larsen and Waters won't be getting any help or supplies, but people in the outside world can keep an eye on their progress through a regularly updated blog and podcast. The team even has a map where you can track their current location.
Waters and Larsen won't be the first team to break a polar record this year. Just weeks ago, two explorers made the longest trek to the South Pole on foot.