This Is the Sound of Harley's Electric Motor Bike
It's quieter than it's combustion counterparts, but the new, distinctive sound is something Harley-Davidson hopes its fans will like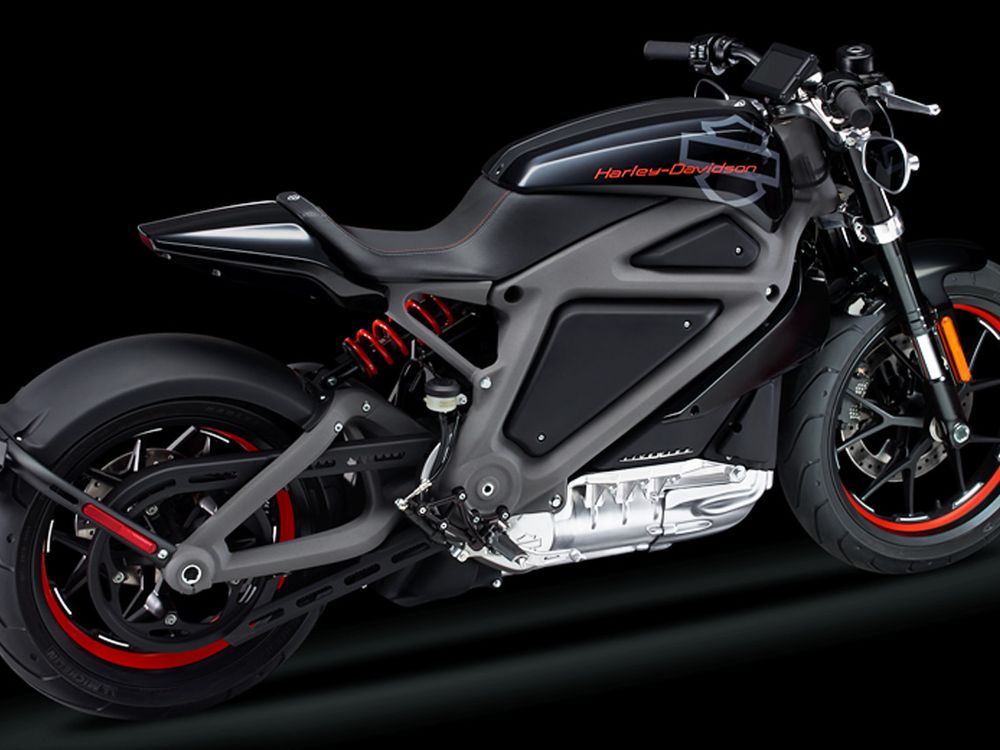 Electric vehicles don't make the same sound as vehicles powered by combustion engines. Often they don't make any noise at all. For some people, that's a safety hazard. For others, it's merely an aesthetic problem. Turning on an electric vehicle without the rumble of an engine can feel more like switching on a video game than hitting the open road. Hardly inspiring. 
Because of this, brands like Harley-Davidson face an even greater hurdle than other manufacturers when trying to break into the electric market. The sound a traditional Harley makes is iconic—creating a noiseless electric bike just wasn't an option for the company. But that doesn't mean electric bikes are out of the picture. The 111 year old brand has started showing Harley enthusiasts and the press their electric concept bike, Project LiveWire.
Project LiveWire isn't on sale yet, and it won't be for quite a while, but it has been generating a lot of buzz, especially about the noise that it makes. Or doesn't. 
Over at Co.Exist, Harley-Davidson's efforts were hailed as having "A Roar Even A Hell's Angel Could Love":
They also didn't want to fake the roar of the engine. Instead, the engineers carefully tweaked the arrangement of the motor and the gear box until it created a sound that's a little like a jet flying by.
But not everyone agrees. The Verge had photographer Christaan Felber test-drive the electric bike, and he had a very different reaction. While Faber loved how the bike handled, he didn't like the sound (which writer Jacob Kastrenakes described as "high-pitched whine that sounds more like an oversized vacuum than a vehicle").
As someone who's into classic bikes though — and into fixing them up — Felber's distinctly aware of the emotional shortcomings of an electric machine. "It's like the difference between a record and an MP3," Felber explains. Records may have imperfections, but that doesn't mean they're worse. In fact, that's part of the appeal.

"The sound of it, the tone," Felber says. "It's not what you think of a motorcycle."

Felber's reaction seemed to be, by and large, the one shared by Harley enthusiasts who in attendance. The refrain was that LiveWire was quite appealing, but it wasn't quite for them. 
The Project LiveWire will be on tour this summer, visiting dealerships across the country, where motorcycle enthusiasts can see for themselves if this new model (and the sound it makes) lives up to the Harley-Davidson name. If all you want is to hear the sound the bike makes, check out the video below: