Sorry, Sweetie: American Bar Association Bans Sexist Language in Court
Under a new rule, attorneys could be fined or suspended for using derogatory language while they practice law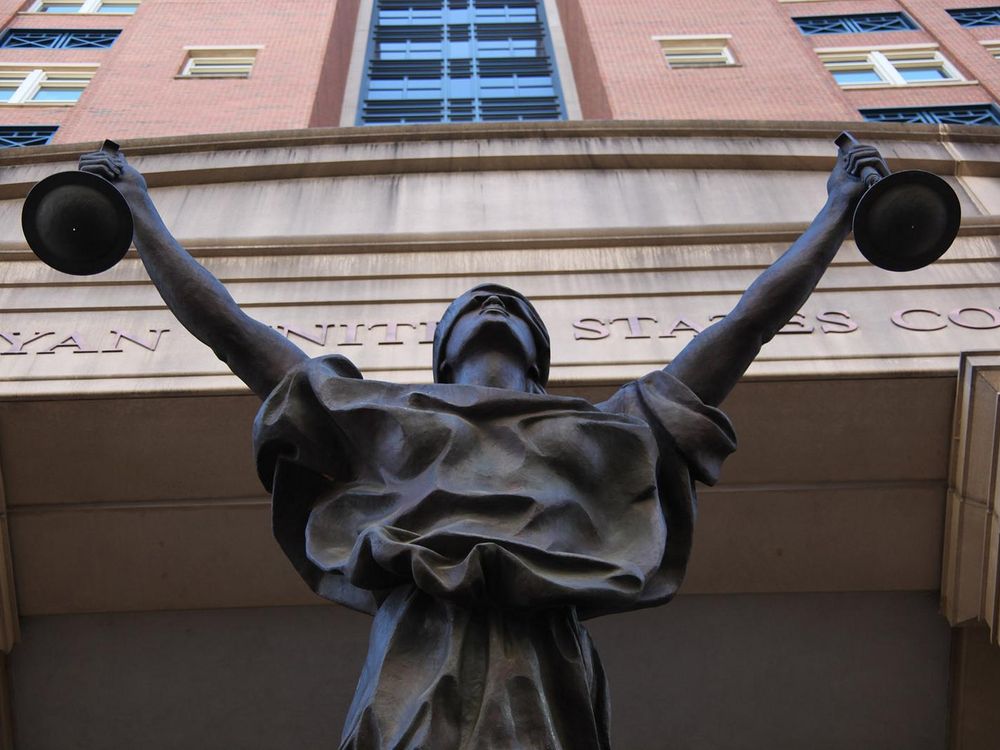 Harassment is a daily reality for women in public. In the workplace, on the street and elsewhere, women face everything from catcalls to physical molestation. But though more and more laws exist to curb sexual harassment, the use of misogynistic terms like "honey" and "sweetie" to refer to grown women proves harder to escape. Now, reports Elizabeth Olson for The New York Times, one place is becoming a no sexism zone: the courtroom.
The American Bar Association recently passed an ethics rule forbidding its members from harassing or discriminating against their adversaries and others in court, reports Olson. The rule, which was passed at the ABA's annual meeting, will allow fines and even suspensions for attorneys who knowingly use derogatory or demeaning language while practicing law, which applies in the courtroom, but also while participating in social activities and even in law firms. It also bans words that discriminate on the base of things like religions and race. As the ABA is a private organization, the resolution only serves as a model for the ethics rules of most states. That being said, the organization's rules do influence how states design their ethical requirements, and push states to adopt similar resolutions.
That could be nothing short of revolutionary for women in the legal field, who have complained for years about institutionalized sexism and the pervasiveness of sexist and misogynistic language in the workplace. The ABA's 2016 report on women in the law states that only 36 percent of people in the profession are women, though women are approaching 50 percent of all law school graduates. Implicit bias is rampant, and the courtroom can often feel like an old boy's club for women attorneys who are stigmatized as pushy, loud and controlling.
And then there are the slurs and derogatory comments: A 2010 report, for example, found that 37 percent of women in Utah law firms had experienced verbal or physical behavior that "created an unpleasant or offensive work environment." But as Martha Neil reported for ABA Journal back in 2006, the problem of "hidden harassment" has been difficult to quantify or solve.
The new resolution generated its fair share of controversy, Lorelei Laird reports for ABA Journal, with opponents disputing the suggested change on the grounds that it violates tenets of free speech and religion. But as Laird reports, the resolution was passed by a clear majority of the ABA delegation. 
The new rules aren't likely to do away with more subtle forms of discrimination against women in the legal profession—a higher bar, so to speak, exists for women attorneys' courtroom attire and women still have a hard time attaining the same billing rates as men. But at least women are less likely to be called "darling," "sweetheart" or "babe" at work in the future.
Editor's note, August 11, 2016: This story has been updated to reflect that the American Bar Association is a private organization, and its resolutions serve only as models for ethical rules in most states.