Somewhere Lets You Travel To Amazing Places Online
Somewhere takes you instantly to some of the most photogenic places on earth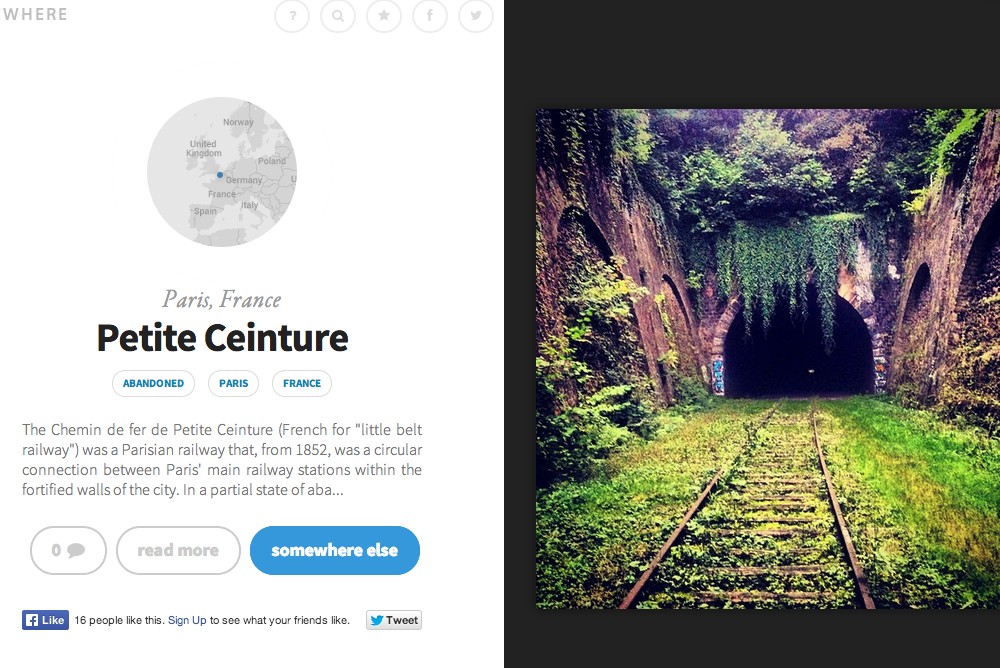 We've all had that feeling in the middle of the week, when you just want to be anywhere other than your desk. Somewhere, a web app created by Benjamin Netter, feeds that daydream. It takes you to some of the most photogenic places on earth—all of sudden, you're living vicariously through other people's Instagram pictures. Every click takes you to a new, beautiful place (and you never have to scroll through thousands of selfies and pictures of other people's dinner).
From Cool Hunting: 
"I thought that it would be great to see shots that random people are taking of amazing places all around the world," Netter tells CH..He began crawling across the internet to find places he would like to visit, "whether it's an abandoned city, a desert, nature's imperfection, a beautiful museum or a strange bar." From there, he added names to a database and developed a script that pulled 150 images off of Instagram...He also coded for facial recognition—so no selfies make the cut.
Wherever the site lands you, all you have to do in order to teleport to another beautiful place is hit the button that takes you "somewhere else." Within just a few seconds, you can gaze at the "Door to Hell" in Derveze, Turkmenistan, Yosemite National Park's Half-Dome, an island commune in Normandy called Le Mont-Saint-Michel, and an empty beach in the Seychelles. Inevitably, you're going to want to actually go to these places. Good thing that Netter's also working on a travel planning website called Tripovore.