Someone Stole the Skull of 'Nosferatu' Director F.W. Murnau
Thieves left behind traces of wax, suggesting occult practices might be at play here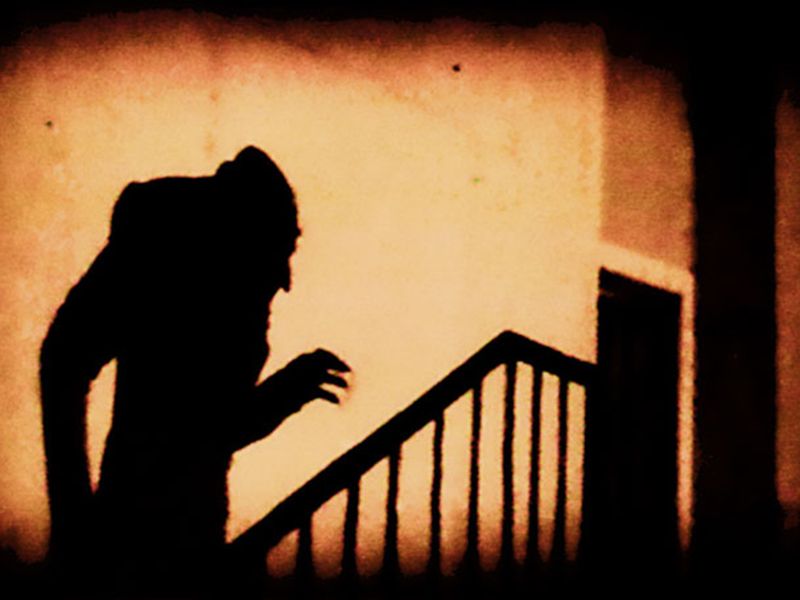 Last week, someone swiped the skull of film director Frederick W. Murnau from his grave in Stahnsdorf Cemetery near Berlin, Justin Wm. Moyer reports for the Washington Post.
Murnau is best known as the director behind the famed 1922 horror film "Nosferatu," an expressionist take on Bram Stoker's Dracula.  The director died in a car accident in 1931, but he hasn't exactly rested-in-peace since then, writes Moyer. The enigmatic director's tomb was burgled in the 1970s and again last February.
Body snatching and grave theft has a long history, notes Stephanie Pappas for Live Science:
The motives range from the mercenary to the macabre: Corpses have been snatched for ransom and for the purpose of cannibalism. Victims range from the poor and anonymous to the politically prominent and at least one president.
Other celebrity victims of grave robbery include Eva Peron and Charlie Chaplin. In fact, skull theivery became a trend in the late 1700s, as Colin Dickey wrote in his book Cranioklepty: Grave Robbing and the Search for Genius.
Inside Murnau's tomb, German authorities found traces of melted wax, possibly from a candle brought by the thieves, Matthias Lukaschewitsch reports for the German tabloid B.Z. Thus, the authorities have not ruled out the possibility that the theft is linked to some sort of occult practice.
Right now, the culprits remain at large, and it's unclear exactly why they chose Murnau. Moyer points out that Murnau's version of Dracula certainly had a lingering impact on the portrayal of vampires in popular culture, so it's not too surprising that the director might have some misguided fans with satanic persuasions. Either way, German authorities aren't too happy.