Someone Found Chris Hadfield's Flight Suit in a Thrift Store
The astronaut isn't sure how his suit made its way to a Toronto second-hand shop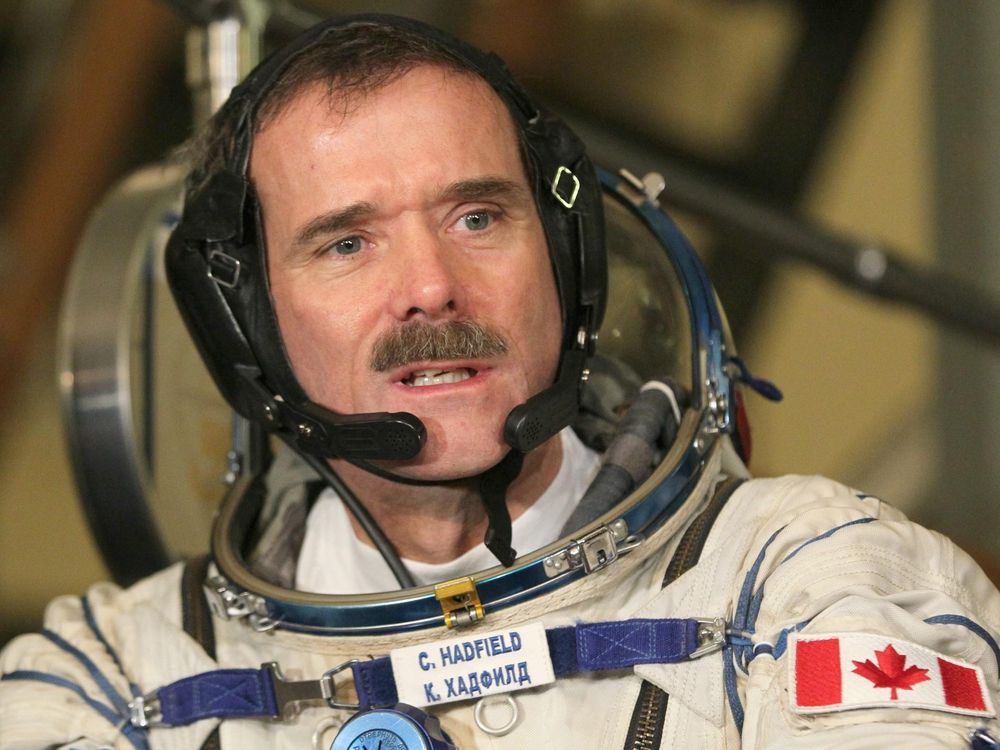 Sure, thrift store shopping is known for great deals and neat secondhand finds, but it's not every day your bargain used to belong to a real astronaut. But that's what happened to Julielynn Wong. The CBC reports that she purchased a flight suit worn by Canadian astronaut Chris Hadfield in a Toronto second-hand shop.
Wong told the CBC that she dropped $40 on a blue flight suit with a patch bearing Hadfield's name. She happens to be Facebook friends with Hadfield, who was the first Canadian astronaut to perform a spacewalk and who took over 45,000 images during his 166 days in space. So she dropped him a quick message to find out if the flight suit was really his.
After asking a few questions about the suit, Hadfield verified that it was legit. But he's not sure how his flight suit made it into a thrift store in the first place. In a note to Wong, he called its appearance in a second-hand shop "a mystery."
ABC News reports that though the flight suit did not spend time in space, it could be the same suit worn by Hadfield in the photo from the back cover of his book An Astronaut's Guide to Life on Earth. Wong, who is a physician and science, told ABC News she plans to wear the suit during talks on how astronauts and medical officials can use 3D printers to print medical supplies.
Now that the flight suit's authenticity has been verified, you can add Wong to your list of people with amazing thrift store savvy. From $35k watches to rare copies of the Declaration of Independence to paintings by Picasso, recent thrift store finds prove that being cheap can be lucrative indeed.