Software Points to Possible Inspiration for 11 Shakespeare Plays
Researchers used plagiarism software to highlight similarities between Shakespeare's work and an obscure, unpublished manuscript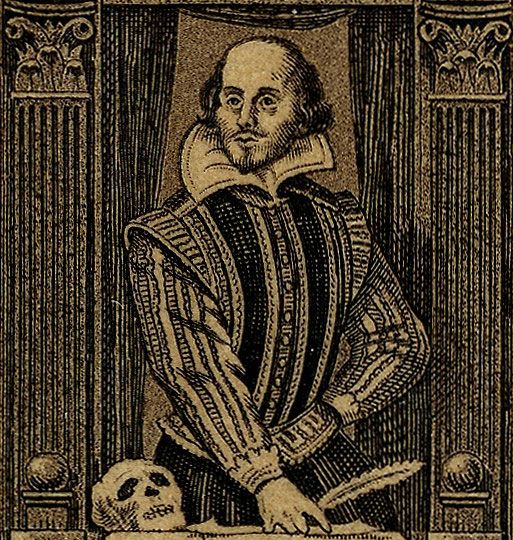 In the late 1500s, George North, a minor nobleman of Queen Elizabeth I's court, penned a manuscript condemning rebellions against the monarchy. A Brief Discourse of Rebellion and Rebels was never published, and since 1933 it has sat, largely forgotten, on a shelf in the British Library. But as Michael Blanding reports for the New York Times, a new book argues that this obscure manuscript inspired the work of William Shakespeare.
The book, written by Dennis McCarthy and June Schlueter, tied North's work to 11 Shakespeare plays—among them King Lear, Macbeth and Richard III—using WCopyfind, a plagiarism software that is more commonly deployed to catch unscrupulous students. The authors do not maintain that Shakespeare copied North's manuscript, but instead drew inspiration from its pages.
McCarthy, an amateur Shakespeare researcher from New York state, spearheaded this unusual research project. In 2006, he became interested in possible sources for Shakespeare's plays and found a reference to North in a 1927 auction catalogue that mentioned it would be "extremely interesting" to compare passages from North's Discourse to Shakespeare's work. With the help of Schlueter, a professor emerita of English at Lafayette College in Pennsylvania, and a rare documents expert, he traced the manuscript to the British Library.
Using the plagiarism software, McCarthy and Schlueter identified relatively rare words that appear in the works of both Shakespeare and North, often in similar contexts. For example, in a passage describing hierarchies among canines, North uses six terms for dogs, including the mastiff, the cur and the "trundle-tail." Shakespeare uses a similar list in both Macbeth and King Lear. The authors also cross-checked passages against Early English Books Online, a database that contains almost every English work published between 1473 and 1700. Notably, they found only one other use of the phrase "trundle-tail" in a work published before 1623 (Shakespeare died in 1616).
One of the "most compelling" connections between Shakespeare and North, according to Blanding, centers on descriptions of Jack Cade, who led a failed rebellion against Henry VI in 1450. In Shakespeare's Henry IV, the Bard describes Cade's death in grisly detail: he is found starving and eating grass, apprehended and dragged through the streets by his heels. His body is then left for the crows to eat. Scholars have posited that Shakespeare invented these details, but all appear in North's description of Cade and two other rebels. Shakespeare's Cade, the authors argue, is a composite of these three figures.
The new book adds yet another wrinkle to the debate surrounding Shakespeare's literary legacy. Many scholars and a roster of famous figures—from Mark Twain to Charlie Chaplin—have argued that the Bard did not write the plays attributed to him. Depending on whom you ask, philosopher Francis Bacon, playwright Christopher Marlowe, or the aristocrat Edward de Vere are more likely candidates. Mark Rylance, former director of Shakespeare's Globe in London, once told Robert McCrum of the Guardian that he believes "Shakespeare" was "little more than a front for a powerful literary cabal." 
The matter of Shakespeare's literary inspirations may be a no less divisive topic. Rhodri Lewis, a scholar of 16th- and 17th-century literature at Princeton University, commented on Twitter that he is "very deeply skeptical" of McCarthy and Schlueter's argument. "The Lear/Macbeth and North dog lists both seem to lean on the Boke of St Albans, by Juliana Berners," he pointed out in a second post. Other scholars find the case for North's influence more compelling. According to Blanding, Martin Meisel, professor of dramatic literature emeritus at Columbia University, said in a review that McCarthy and Schlueter's book is "impressively argued."
In all likelihood, it will be impossible to determine whether or not Shakespeare actually read North's unpublished manuscript. The Bard, as ever, remains mysterious.