This Account is Reclaiming the Indigenous Names for Mountains One Geotag at a Time
A Navajo climber is leading a social media campaign to spread awareness of the indigenous names of peaks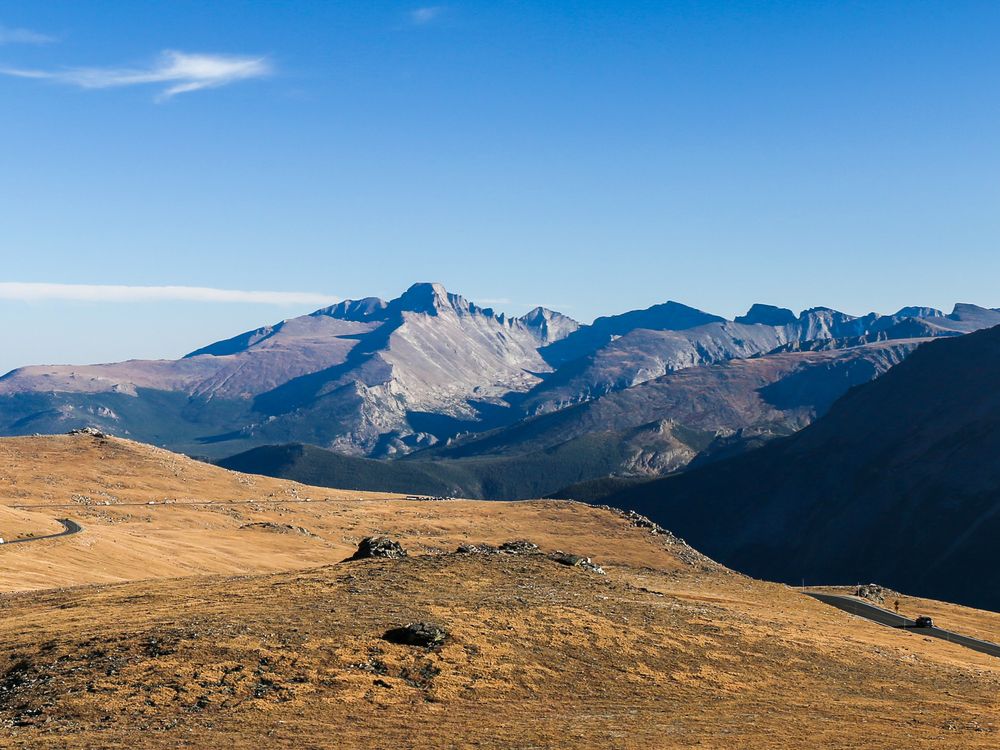 From the Redwood Forest, to the Gulf stream waters, Americans are proud of the natural beauty found in this country. But many of the names popular landmarks have today are not their first monikers. 
Long before Europeans arrived, Native Americans' appreciated and named the U.S.'s peaks, valleys, rivers and plains. Now, with a little help from a feature found in Facebook and Instagram, one man is spreading awareness of these indigenous names.
As Cameron Fenton for Outside reports, the project started a few months ago with an instagram post. Len Necefer, a member of the Navajo Nation and founder of Natives Outdoors, a purveyor of outdoor activewear and gear designed by indigenous people that also supports diversity in the outdoor industry and projects run by Native people, organizations and tribe, uploaded a photo on the company's Instagram account of the Longs Peak, a well-known mountain in Colorado. But instead of the geotagging it "Longs Peak," he gave it the Arapaho name: "Neníisótoyóú'u."
Facebook's check-in feature allows users to create and name new locations. The social networking site's 2012 acquisition of Instagram means that its geotags also transfer to the photo-sharing platform. Necefer tells Outside that he was inspired to create indigenous geotags after summiting four mountains sacred to the Navajo Nation. "I wanted to share the photos and thought I would love to share them with the indigenous place names," he says. "When I couldn't find them, I decided to create them."
Since then, Necefer has created about 40 place names for mountains in Colorado and nearby. His work has already inspired another Instagram account, @IndigenousGeotags, run by Joseph Whitson, a doctoral student at the University of Minnesota who is not Native. "Remember that public land is Native Land," the account's summary urges.
Beyond the realm of social media, efforts like the official renaming of Denali are also working to bring awareness of indigenous place names in the U.S. And of course many names don't need to be changed to remind people of the history of indigenous people in the Americas. All that is needed is recognition that many place names familiar to the average person are in fact indigenous names. As Doug Herman reported for Smithsonian magazine in 2015, Massachusetts is Algonquin for "Great Hill," Chicago means "Wild Garlic" in the language of the Miami people, who are indigenous to the Great Lakes. In Canada, nearly 30,000 official place names have roots in indigenous names, according to the country's Department of Nature Resources.
Recognizing and restoring indigenous names can be an important way to revitalize language, culture and history. During a 2015 conversation with Asaf Shalev of Anchorage Daily News, Aaron Leggett a Dena'ina historian says the efforts all boil down to awareness. The names, he tells Shalev, "remind people that not long ago, Anchorage was a Dena'ina fish camp and that the Dena'ina people are still here."