Found Hatching in a Suitcase, Rescued Parrots Begin New Life
The 24 chicks are growing up at a conservation facility after being seized from a smuggler's carry-on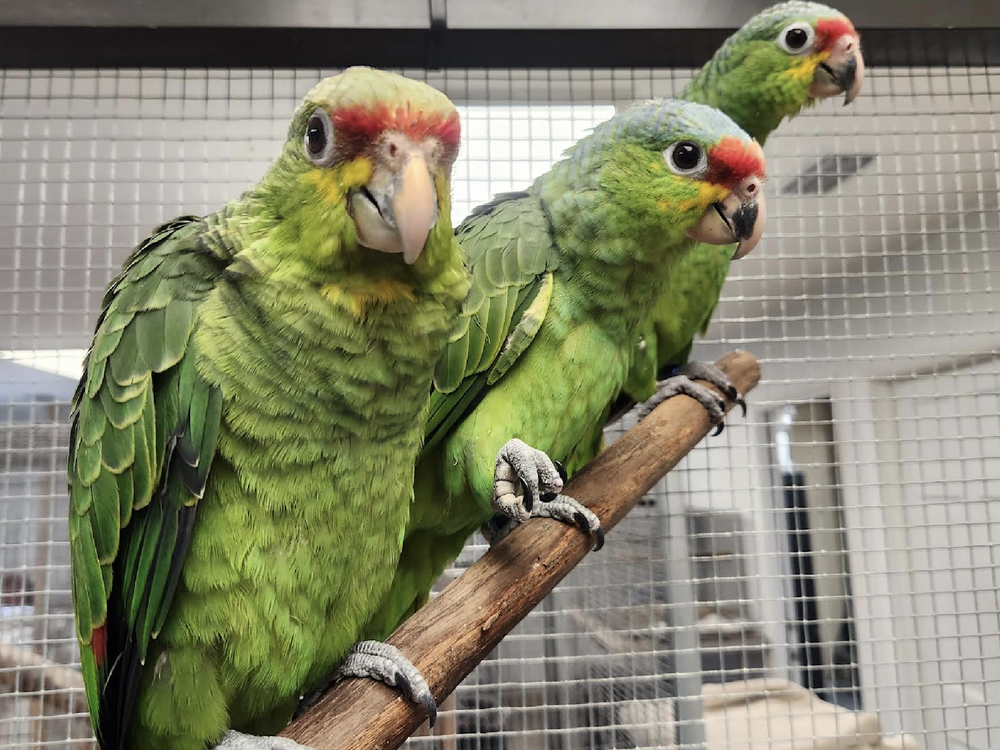 Earlier this year, customs officials at Miami International Airport heard strange chirping sounds coming from a suitcase. When they opened it up, they found a temperature-controlled cooler with 29 eggs—which were starting to hatch. Already, one small pink chick had broken out of its shell. 
Szu Ta Wu, who had attempted to smuggle the eggs through the airport on his trip from Managua, Nicaragua, to Taiwan, said he didn't know what kind of birds he carried, according to Freida Frisaro of the Associated Press (AP).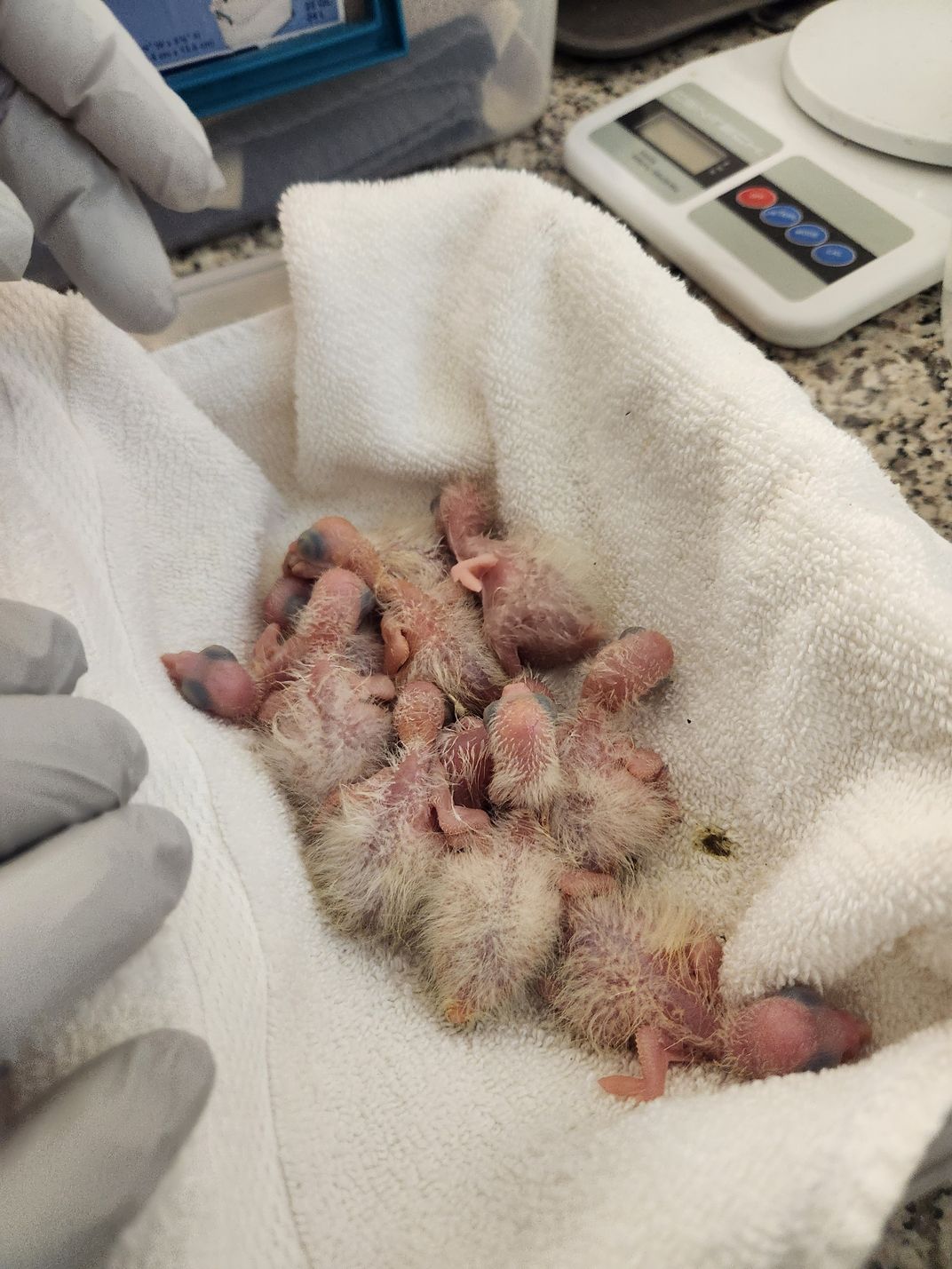 As more featherless chicks began to emerge, officials called in Paul Reillo, a zoologist and conservationist at Florida International University and founding director of the Rare Species Conservatory Foundation (RSCF).
Reillo quickly set up an incubator at the airport for the birds, which he identified as baby parrots. The next day, the birds and eggs were transferred to RSCF, where they would be quarantined until they tested negative for pathogens. In just over a week, 26 of the 29 eggs hatched, with 24 ultimately surviving.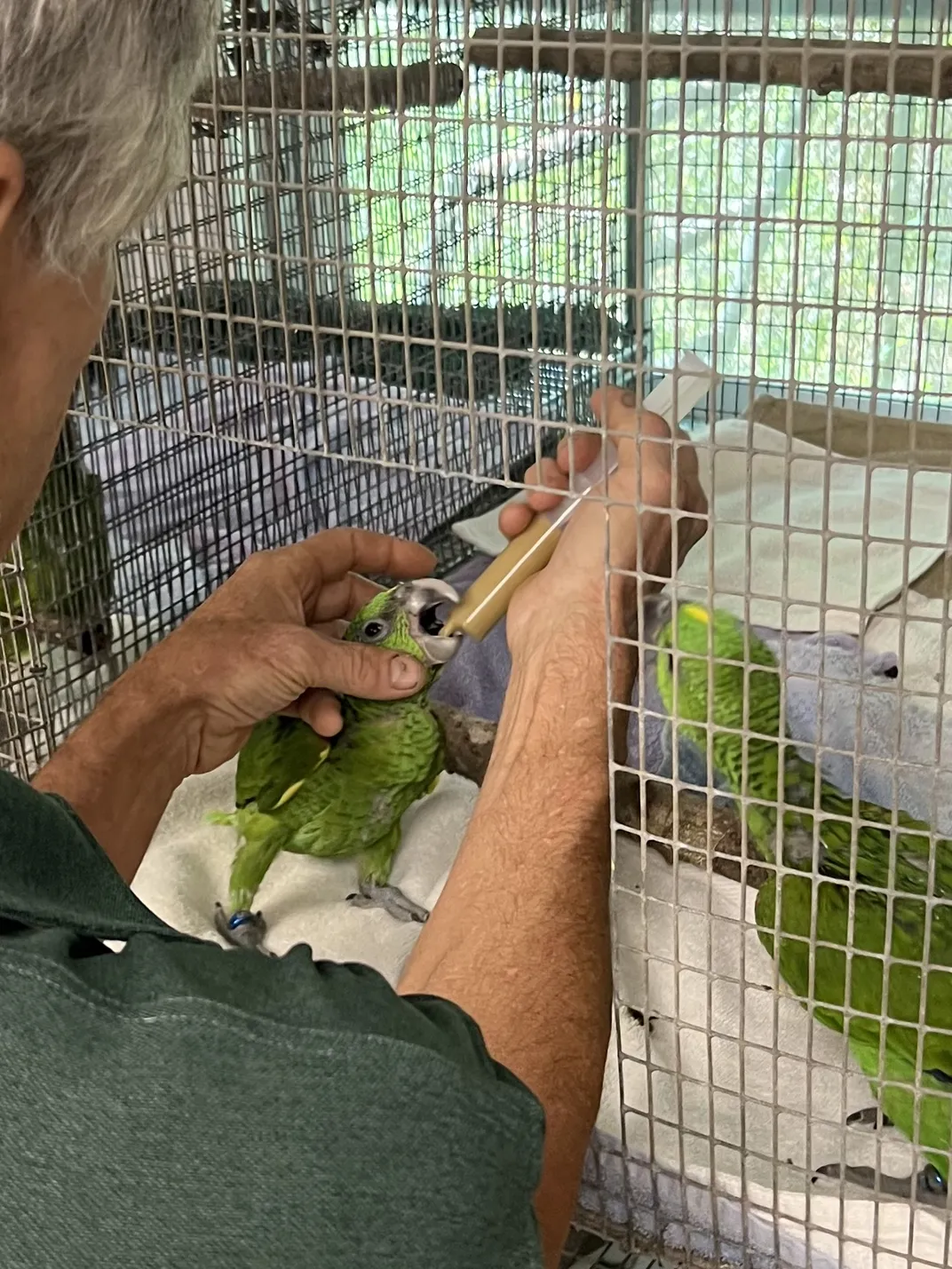 "It's clear this was part of a very sophisticated trafficking operation," says Reillo in a statement. "It's not easy to assemble a group of this many eggs synchronized to all hatch around the same time. The total elapsed time from the first to last hatching was just ten days."
Using DNA testing, the parrots have since been identified as 3 red-lored Amazons, while the other 21 are endangered yellow-naped Amazons. The nearly 11-week-old birds receive five hand-feedings a day from Reillo and RSCF staff, per the AP.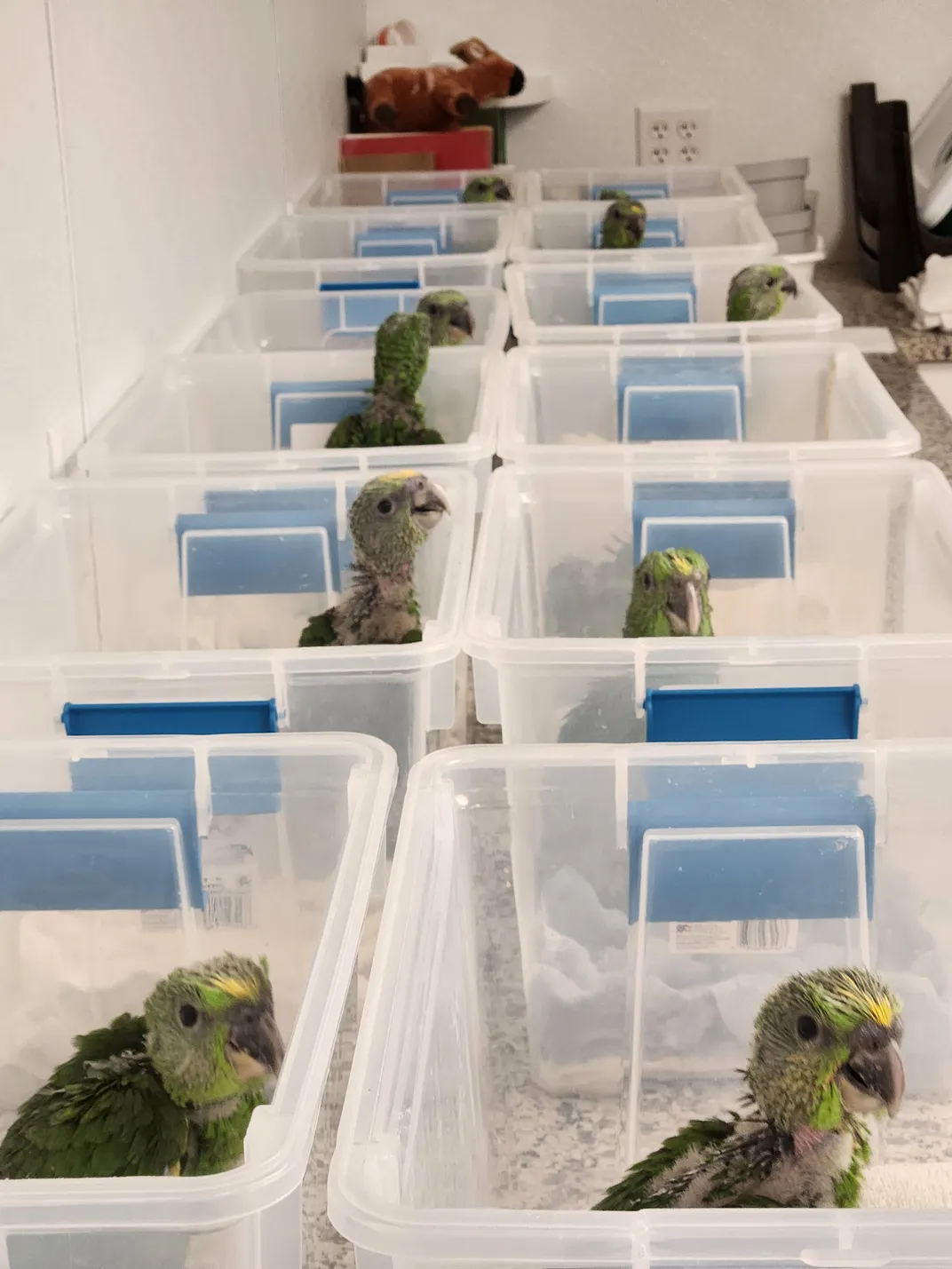 "They are healthy. They are fully feathered now," Reillo tells the Palm Beach Post's Julius Whigham II. "Some are starting to fly around, so these tiny little eggs are now parrots."
The chicks likely owe their survival to the officials who found them, since "the vast majority of these trafficking cases end in tragedy," Reillo tells the AP. "The fact that the chicks were hatching the first day of [Wu's] travel from Managua to Miami tells you that it's extremely unlikely that any of them would have survived had he actually gotten all the way to his destination in Taiwan."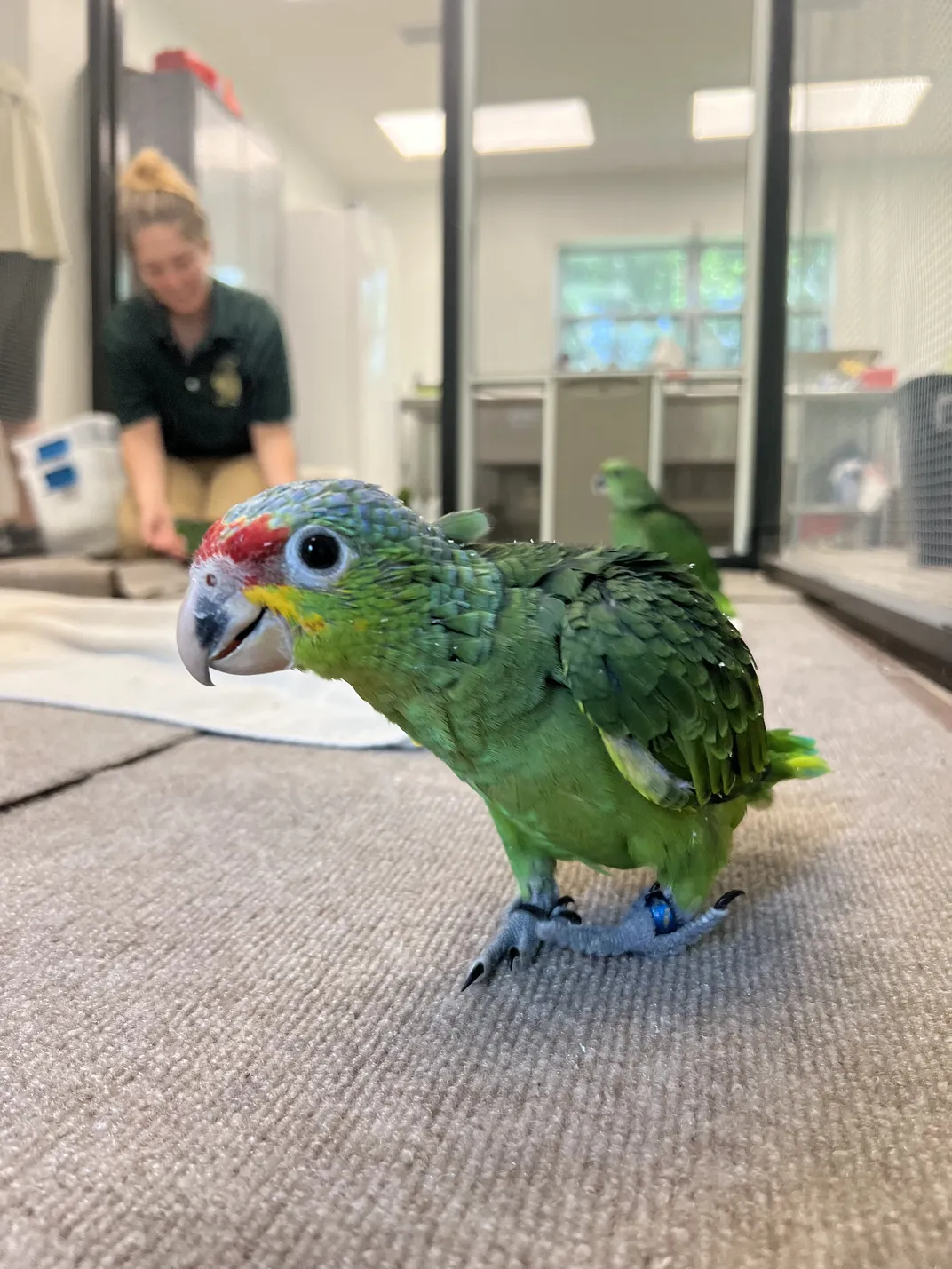 Wu has since pleaded guilty to charges of smuggling birds into the United States. The batch of eggs he carried "likely represents a significant fraction of offspring from a swath of forest, seriously impacting species already in trouble," says Reillo in the statement. Yellow-naped Amazons are in high demand as pets, leading to a lucrative smuggling business that puts the birds in danger.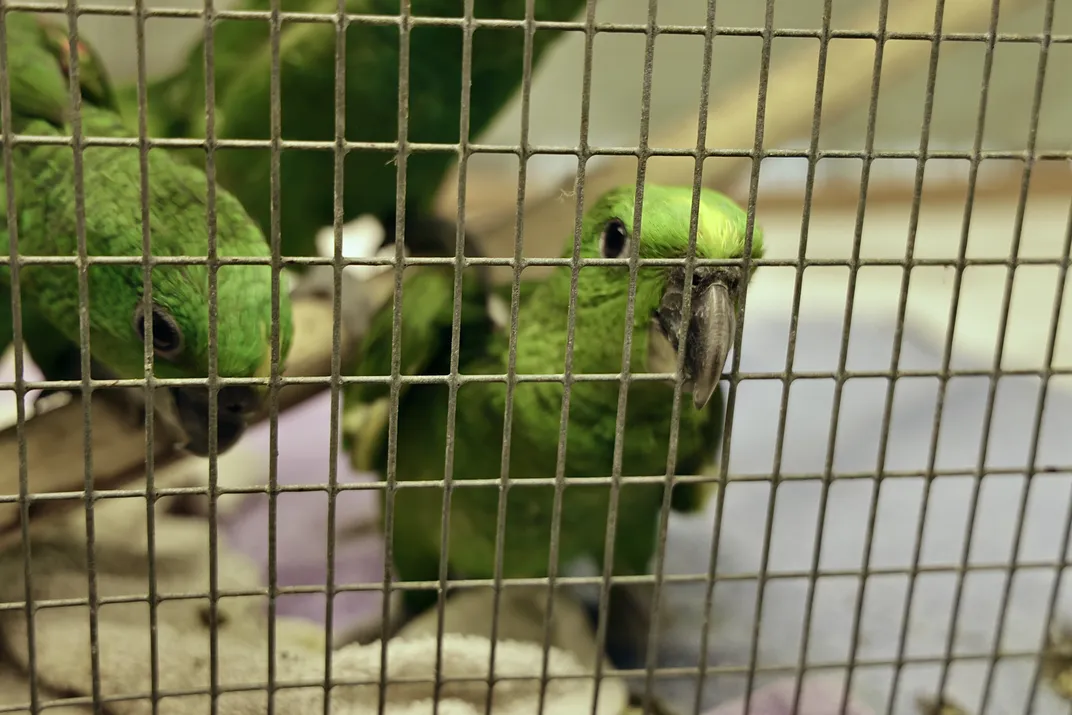 Given these threats, Reillo is doing his best to give the two dozen feathery animals a bright future.
"I think we have a pathway to get them, not only rehabilitated and flying in large spaces, but ultimately a pathway to get them back home," Reillo tells the Palm Beach Post. RSCF has identified an agency in California that specializes in parrot recovery and reintroduction, and the parrots could move there later this summer.
"Parrots live a long time. They are sentient creatures. They're highly intelligent, very social," Reillo tells the AP. "These guys deserve a chance."