Why Kendrick Lamar's Pulitzer Win Is History-Making
Smithsonian curator Dwandalyn Reece calls the award an important "recognition of the cultural, musical influence of hip-hop and rap"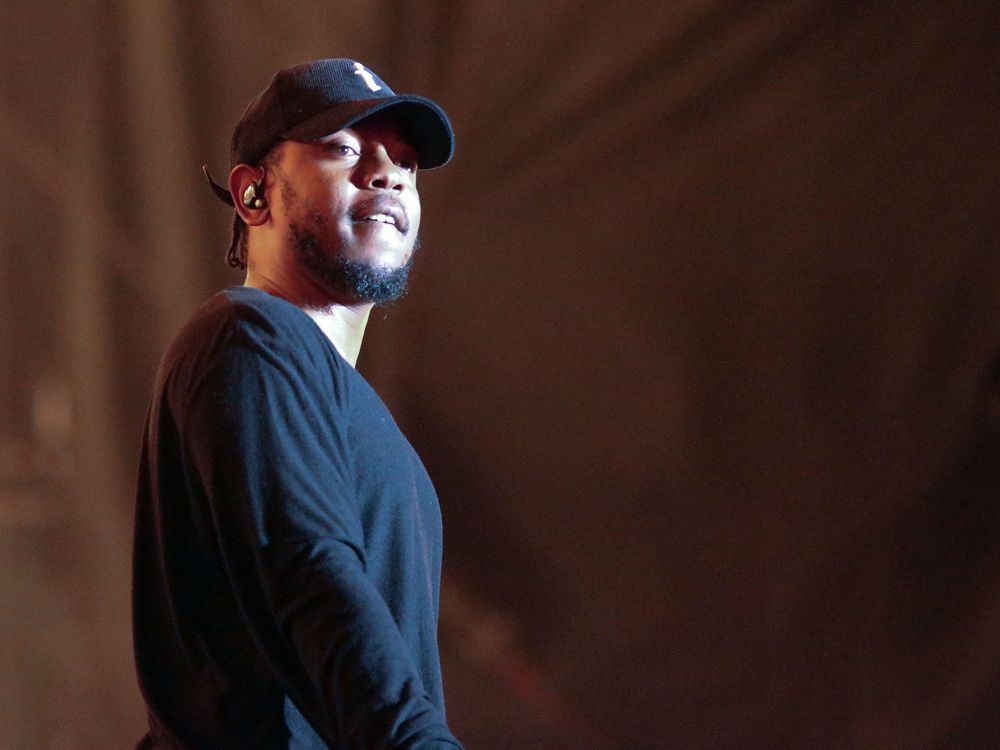 The Pulitzer board handed out its first prize for music in 1943, and for the next seven decades, the award was given exclusively to artists working in the genres of classical music and, in more recent years, jazz. But yesterday, Kendrick Lamar bucked that trend. The Compton-born rapper known for his searing rhymes was awarded a Pulitzer for his 2017 album DAMN., making him the first hip-hop artist to ever win the coveted prize.
As Joe Coscarelli reports for the New York Times, the Pulitzer board described DAMN. as "a virtuosic song collection unified by its vernacular authenticity and rhythmic dynamism that offers affecting vignettes capturing the complexity of modern African-American life."
After the announcements were made, Dana Canedy, the administrator of the prizes, told Coscarelli that the "time was right" for Lamar's historic win.
Since the 2012 release of good kid, m.A.A.d city, Lamar's first major label album, he has been widely hailed as one of this generation's most important and talented artists. With scorching candor, his deeply reflective lyrics vacillate from the intimate to the political, broaching topics like police brutality, gun violence, and the pressing burdens that come with newfound fame.
But in spite of his critical and commercial successes (as Randall Roberts of the Los Angeles Times points out, Lamar is not only the first rapper to win a Pulitzer, but also the first winner to boast a platinum or No. 1 album), Lamar has never picked up one of the industry's most significant awards: the Grammy for Album of the Year. He has been nominated three times—for good kid, m.A.A.d city, 2015's To Pimp a Butterfly, and DAMN.
"Lamar has been at the top of his game for years and his own industry has refused to award him," Ira Madison of The Daily Beast writes, "so it was certainly a shock that the Pulitzer board would."
The Pulitzer has historically recognized a narrow breadth of musical genres—and artists. According to Constance Grady of Vox, it took until the late 1990s for the award to be granted to a jazz musician, when Wynton Marsalis' three-hour oratorio on slavery and escape, "Blood on the Fields," was honored in 1997. Some three decades earlier, Duke Ellington was denied that honor when the Pulitzer jury recommended granting him the prize in 1965, but the board opted against honoring anyone that year, which was viewed as a refusal to critically acknowledge a genre of music born out of the African American experience. "I'm hardly surprised that my kind of music is still without, let us say, official honor at home," Ellington said in a September 1965 interview with New York Times Magazine titled "This Cat Needs No Pulitzer Prize."
Dwandalyn Reece, curator of music and performing arts at the Smithsonian's National Museum of African American History and Culture, tells Smithsonian.com that Lamar's history-making Pulitzer win is an important "recognition of the cultural, musical influence of hip-hop and rap" and "a recognition of African American music traditions."
Reece also points out that the Pulitzer's long-standing neglect of popular music genres reflects an entrenched value system that has elevated Western classical music and, now to some extent, jazz as paragons of refinement and prestige.
But that value system, it seems, is changing.
"People don't make music to have awards, but they want their music to be recognized and valued," Reece says. "Awards [can be] an acknowledgement of the artistry and influence and presence of African American artists and the musical traditions they celebrate, in a world that has really silenced them historically in so many areas."
Lamar's work, which is steeped in the African American experience, "captures the essence of what this genre of music is all about: the reflection of real life and authenticity," Reece says.
She pauses for a moment, and then adds, "He's really stellar."