Sixty Years Later, Cities Celebrate Rosa Parks' Legacy
Statues, streets and anti-bias education commemorate the civil rights activist's historic protest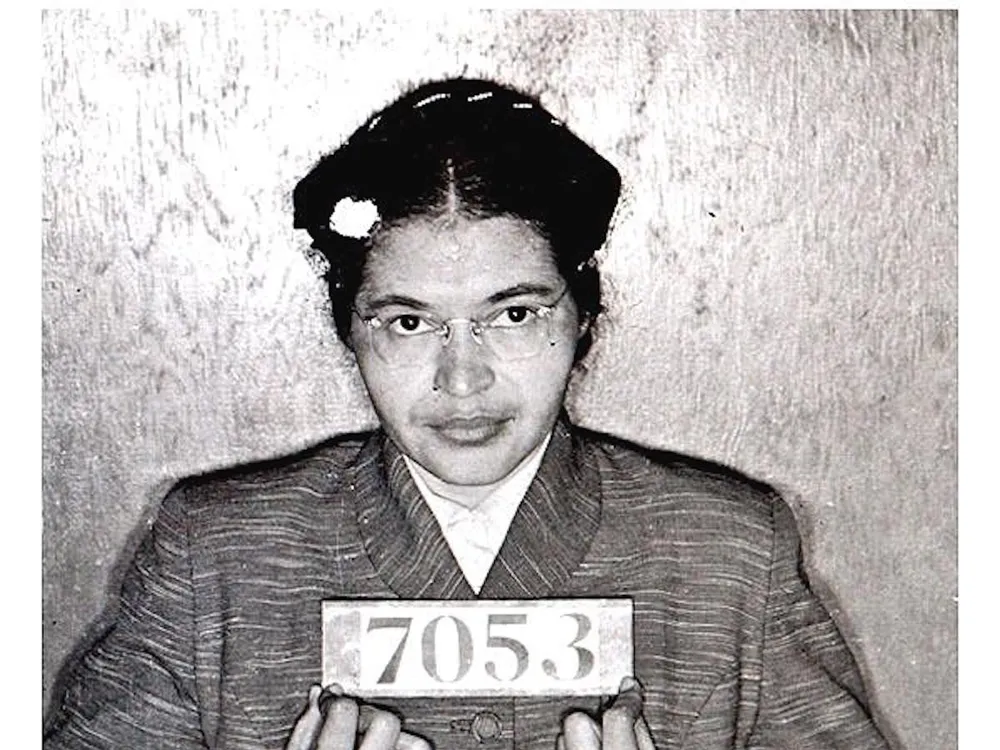 It was a deceptively simple move—a refusal that sparked a civil rights juggernaut and thrust Alabama activist Rosa Parks into the history books. Now, 60 years after Parks refused to give up her seat at the front of a segregated bus, the activist's legacy lives on in cities across the United States. Here's a sampling of ways Parks is being honored on the anniversary of her protest:
Remembering Parks' Bus Bravery (Dallas, TX) 
Travelers who take buses run by Dallas Area Rapid Transit today will have a hard time finding a front seat. That's because they're being set aside in honor of Parks, reports Matt Peterson for The Dallas Morning News. In a release about the move, DART reveals that the front seats of over 500 buses will be reserved and marked with signs that "will remind all passengers of Parks' decision to take a stand simply by taking a seat."
Battling Police Bias (Montgomery, AL) 
Parks' protest prompted a year-long boycott of Montgomery's bus system. Now, reports NPR's Debbie Elliot, her story is being used as a mandatory educational requirement for would-be Montgomery police officers. New recruits must visit the Rosa Parks Museum and take an anti-bias course that uses Parks' case to help police officers de-escalate tense situations and reduce civil rights violations.
Taking Parks' Story to the Streets (Columbia, TN)
Parks is known for starting the process of reclaiming public transportation from segregation and inspiring thousands of civil rights activists to take to the streets. The Columbia Daily Herald's Mike Christen reports that a street in Columbia, Tennessee has been renamed after Parks. The Rosa Parks Parkway—formerly known as East 7th Street—was recently dedicated and celebrated with sermons, speeches and prayers.
A Statuesque Makeover (Montgomery, AL) 
Rosa Parks' life-sized statue is a fixture in the museum and library that bear her name—one that's gathered a fair amount of wear and tear from visitors who want to hold her hand as they sit next to her on a bus seat. Andrew J. Yawn for The Montgomery Advertiser writes that the popular bronze sculpture has received a long-overdue makeover in honor of her protest's 60th anniversary. Yawn reports that sculptor Erik Blome restored the faded statue and gave it a new shine—but that, thanks to some new barricades, visitors will no longer be able to sit with Parks.
Presidential Accolades (Washington, D.C.)
Parks' legacy looms large in history, and it's still alive today. That was the message of President Obama, who made a statement this morning commemorating the activist. "Rosa Parks reminds us that there is always something we can do," said the President. "It is always within our power to make America better."