Sir Arthur Conan Doyle Once Helped Clear an Innocent Man of Murder
On his birthday, revist the mystery author's most famous case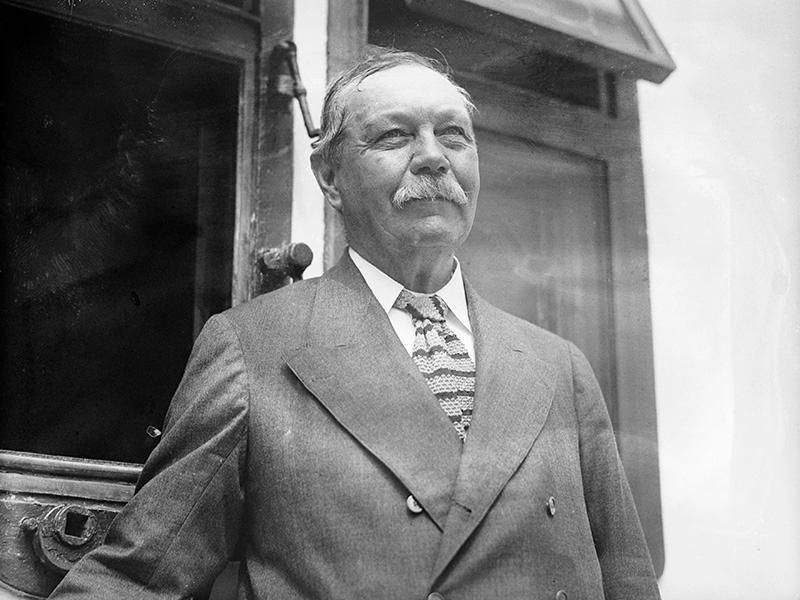 Today, marks the birth of one of the world's most renowned authors, Sir Arthur Conan Doyle, best known as the writer behind Sherlock Holmes. But, Conan Doyle didn't just pen detective stories, he also dabbled in detective work himself. 
As many writers do, Conan Doyle had some interesting hobbies, including applying Holmes' techniques to contemporary cases. This caused many in his own time to blur the lines between novelist and character. One well-known instance of this was the murder of an elderly woman named Marion Gilchrist.
At 82 years old and unmarried, Gilchrist lived in the wealthy neighborhood of West Princes Street in Glasgow. On the evening of December 21, 1908, just after 7pm, someone attacked Gilchrist and beat her to death in her own home. When the housemaid Helen Lambie returned from errands, she found find her employer dead on the dining room floor, papers ransacked and a diamond broach mysteriously missing.
There was no sign of forced entry, so police assumed that she had known her attacker, who had absconded with the broach. Within five days, the police had a suspect: A petty crook named Oscar Slater had recently tried to sell a pawn ticket for a diamond broach before hopping on a ship to the United States. Slater lived near Gilchrist, and Lambie had identified him as a man she had seen running from Gilchrist's house that night.
Perhaps thinking their evidence was lacking, Slater waved extradition and returned to Scotland where he stood trial. The Scottish court convicted and sentenced him to death in 1909. The verdict generated quite the public outcry. Though scheduled for execution, Slater's lawyer gathered signatures for a petition and successfully got his client's sentence commuted. Slater appeared destined to spend his life in jail instead.
By then, the publicity surrounding the case had garnered the interest of Conan Doyle, who began a reexamination of the facts by Sherlockian methods. Despite the sentence, the prosecution had left some glaring holes in their case. The broach he said he had pawned actually belonged to a lady friend, and rumors surfaced that witnesses, including Lambie, had been coached.
Conan Doyle interviewed new witnesses, searched for additional evidence and even covered some of Slater's legal fees. In 1912, he published his findings in The Case of Oscar Slater. But, it wasn't enough to induce a retrial, and Conan Doyle lost interest in the case.
Seven years later, the widow of a Glasgow police officer contacted him. Her husband, John Thompson Trench, had kept documents revealing that other officers withheld evidence about suspects among Gilchrist's family — suspects with powerful friends. Conan Doyle also received at plea from Slater in prison around the same time, and a journalist published a piece on the case that highlighted Conan Doyle's work. Suddenly, he was on the case again.
Eventually, thanks in part to Conan Doyle's influence, Slater was released in 1927. Once authorities reopened and retried the case, Slater's name was cleared. As for Marion Gilchrist's actual murderer, his identity remains unknown.