The Silk Road Never Really Existed
China is attempting to turn away from its isolated past with an immense new infrastructure project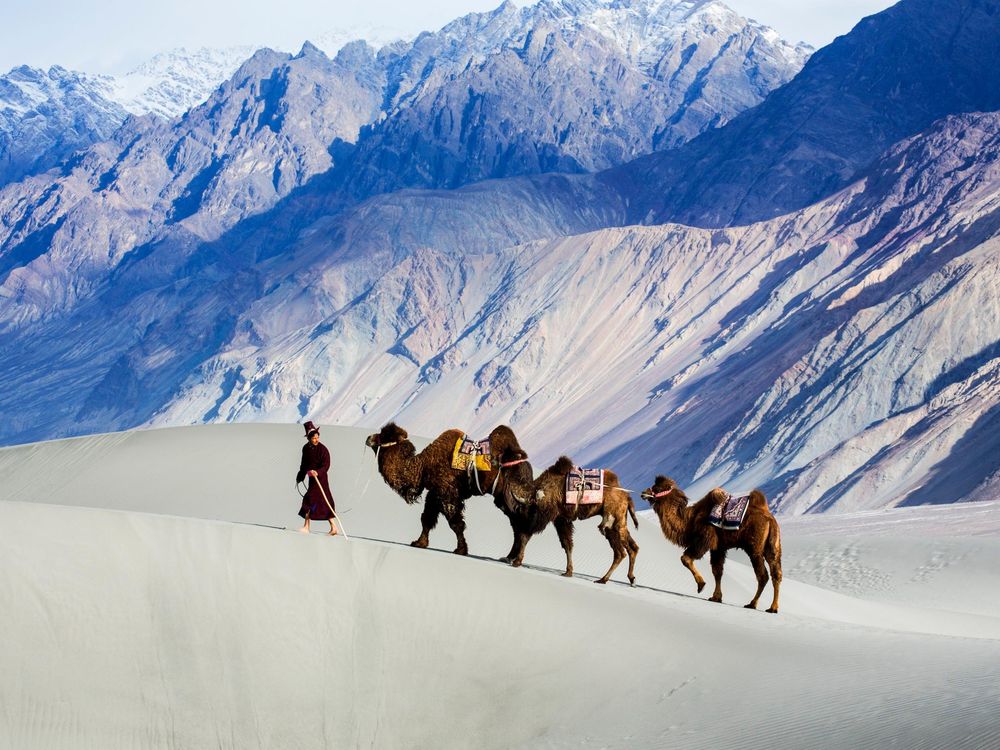 News that China wants to build a modern-day "Silk Road," connecting China to Europe, Africa, and all of Asia is being greeted with suspicion and skepticism worldwide: is the construction feasible? Will China follow through with the plan? Is it a bid toward further geopolitical dominance? But, reports NPR's Anthony Kuhn, the country's plans to reinstate the historic trade route has another roadblock to contend with: the Silk Road it's claiming to emulate didn't really exist.
China says it will spend $46 billion on the project, Kuhn reports, using its own national surplus to build infrastructure that it sees as an opportunity to bolster trade worldwide. According to the Center for Strategic and International Studies' Scott Kennedy and David A. Parker, the new Silk Road is actually much more than just a road: it will combine land-based routes with coastal infrastructure, ports and policy coordination across Asia. Rather than involving treaties or trade zones, the plan involves a pledge from China to invest in infrastructure and economic development outside its borders. Their analysis is that China wishes to deepen their influence regionally by giving other countries the incentive to cooperate with Beijing.
But though the project is being branded as a new version of the ancient Silk Road, Kuhn reports, it's based on a construct that never really existed. Fudan University historian Ge Jianxiong tells Kuhn that though many history books contain references to a 4,000-mile road that connected China to the rest of the world for the purposes of trading silk and other goods, the existence of a unified, legendary road is just that: legend. Not only was the road largely unused, impassable and unmaintained, says Ge, it wasn't even called the Silk Road by China. Rather, the term was coined by a German geographer in the 1870s.
In fact, China didn't even export silk. "China had no need to export silk," Ge tells Kuhn. "Nor did the Chinese have any concept of profiting from silk or foreign trade." Ge notes that ancient China didn't feel a need to rely on outsiders — a marked difference from today's initiative.
Will other countries warm to the idea of intensive Chinese investment in their infrastructure? Is the project a nod to China's dependence on the outside world or just a bid to strengthen its international power? These questions might be moot, say Kennedy and Parker — they note that "there is a substantial chance that these lofty plans will not come to fruition."