Should You Speculate in Flower Bulbs?
Move over, real estate—there's a new bubble in snowdrop bulbs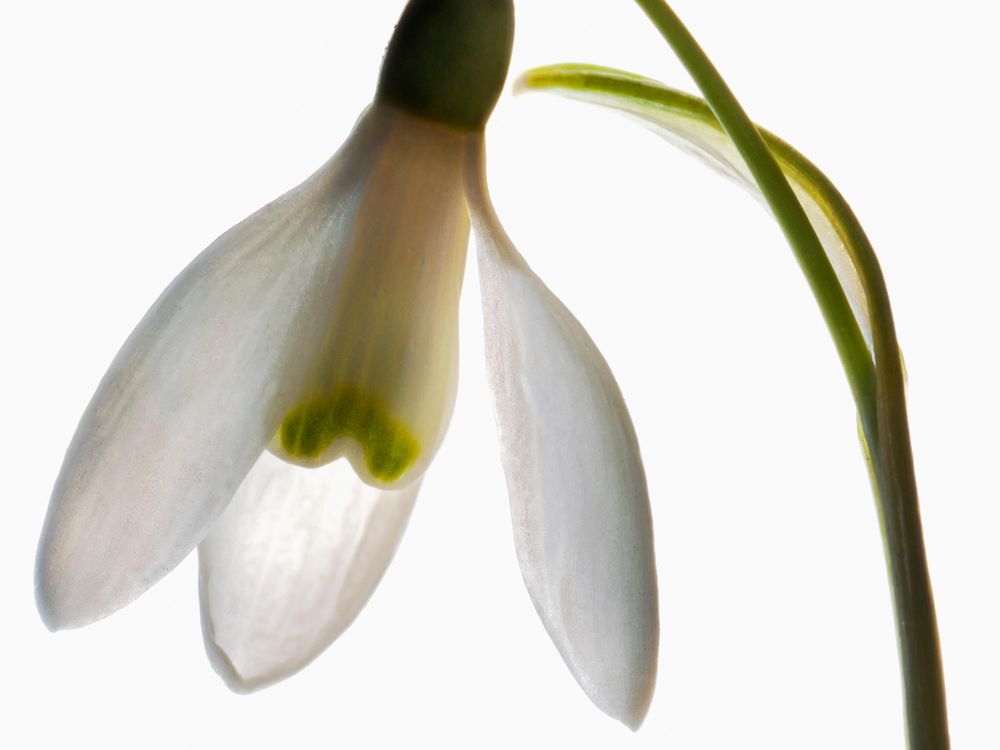 Would you pay $550 for a single snowdrop bulb? What about $2,500? If you say yes, you may be exhibiting signs of what some people are calling galanthomania—an obsession with Galanthus, or snowdrops. They're often the first flower anyone spots in the year, and new reports suggest prices are on the rise, creating a snowdrop bubble as buyers drop astronomical sums on the bulbs.
Flower expert Matt Bishop tells the BBC that interest in snowdrops is at an all-time high. "A mania has developed around snowdrops," he says. "Like anything in life, there are fashions in plants and snowdrops just seem to have caught people's imagination."
The obsession is driven as much by the flowers' rarity as their good looks, reports Denise Winterman for the BBC. There's a lot of variety for collectors, but new cultivars mean even higher prices—nurseries sometimes only have three or four plants to start. The flower is rare outside of Europe, which means that some snowdrop lovers take trips to the U.K. just to gaze at snowdrops (and try to smuggle a few bulbs home).
Lovers of the delicate white flowers are willing to pay big money for rare cultivars and even more common varieties, which they hunt using the Internet and sold-out shows. Purveyors have taken to keeping the bulbs in locked greenhouses and giving every blooming flower a security guard during shows.
But paying big bucks for a single snowdrop bulb could backfire, as one British plant company has learned.
In 2012, Thompson & Morgan bought a single Elizabeth Harrison snowdrop bulb for $1,115 with the goal of propagating it. "These unique Galanthus are notorious for their slow rates of multiplication but we hope to be able to look into commercial production via tissue culture, which will be the most time consuming and expensive part of the venture - buying the bulb was the easy part!" the company wrote at the time. So far, they haven't succeeded in creating new bulbs for sale, though, as Graham Rice write for the Guardian. 
And the flower fad could really just be economic history repeating itself. In the 1630s, Rice reports, "tulipmania" seized Europe, driving prices up 1,100 percent and causing a precarious economic bubble.
In what is now seen as the first ever example of the speculative bubbles which haunt us today, individual bulbs of special varieties changed hands at ridiculous prices. Accurate records from so long ago are hard to find, but two tons of butter is said to have been given for one bulb, and 12 acres of land offered for another. Fanatics were delighted, then depressed as, inevitably, prices collapsed.