Should People Be Allowed to Boat Through Yellowstone?
Conservationists and recreational paddlers are split on whether to open up remaining National Parks waterways to boaters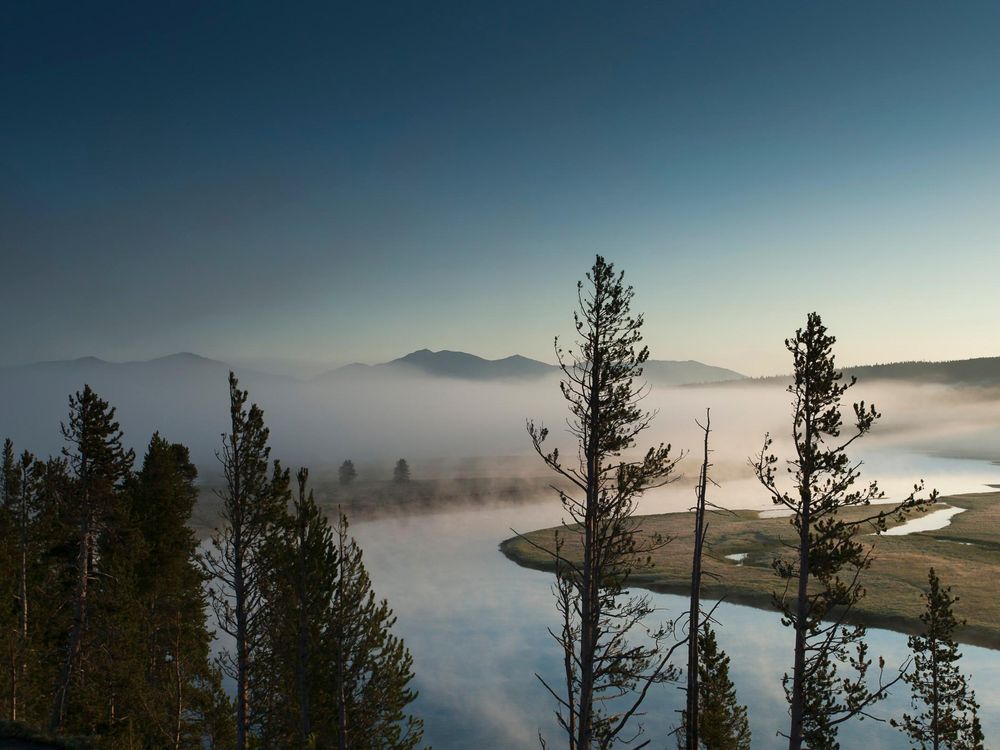 Recreational paddlers have long coveted access to every single one of Yellowstone National Park's 7,000 miles of streams, creeks and rivers. But a new bill that could open up previously restricted waters is stirring up controversy as conservationists and boaters face off over the best use for the waterways of Yellowstone and Grand Teton National Parks.
This showdown has been brewing for years, reports Kindra McQuillan for High Country News. More than 50 years ago, access to the parks' waters was limited in order to protect against overfishing. While the fish are now doing well enough, the ban on boating has been kept in place for other reasons, McQuillan writes:
The parks have since kept the bans to limit disruption of habitat for sensitive wildlife like grizzlies, which fish along the waterways, and harlequin ducks, which nest, mate and fish there. The presence of people in these habitats has been shown to decrease chances of survival and reproductive success in certain species. 
But, as Laura Lundquist of the Bozeman Daily Chronicle reports, recreational paddlers want access to the rivers, too, and after hearing from the parks that any change would have to come from Congress, the American Packraft Association and American Whitewater approached their legislators about overriding the fishing regulations.
Last year, Representative Cynthia Lummis of Wyoming attempted to pass a bill calling for a study of how paddling impacts waterways in Yellowstone and Grand Teton. But the bill, which allowed for commercial river access and did not provide study funding, was met with criticism and died in Congress after some pro-paddling groups shifted their support.
Now, Lummis is back with a new bill and a new plan to bring paddling to the parks. The "Yellowstone and Grand Teton Paddling Act" calls for a study of how paddle sports might impact streams and requires the Secretary of the Interior to "promulgate regulations" on the use of hand-propelled vessels. National Parks Traveler reports that though the bill provides the Park Service three years for the study, some groups think it isn't enough time and object to the study only covering 480 miles of Yellowstone's approximately 7,000 waterway miles.
Lummis disagreed, arguing that the bill gives "sufficient time" for the study. "This bill would remove an outdated federal ban on paddling that was instituted because of overfishing but today imposes a barrier to the responsible enjoyment of these waterways by the public," she said.
Conservationists beg to differ, says McQuillan: organizations like the National Parks Conservation Association see the bill as a veiled attempt to put hand-paddled vessels on National Parks waters. But even if it's not yet clear what more paddling in National Parks could cost the environment, one other cost is clear. The Congressional Budget Office estimated that last year's bill would have cost at least $4 million—money Lundquist says Congress is "unlikely to allocate."