A Short Picture History of Gas Stations
Gas stations have evolved a lot from their humble roots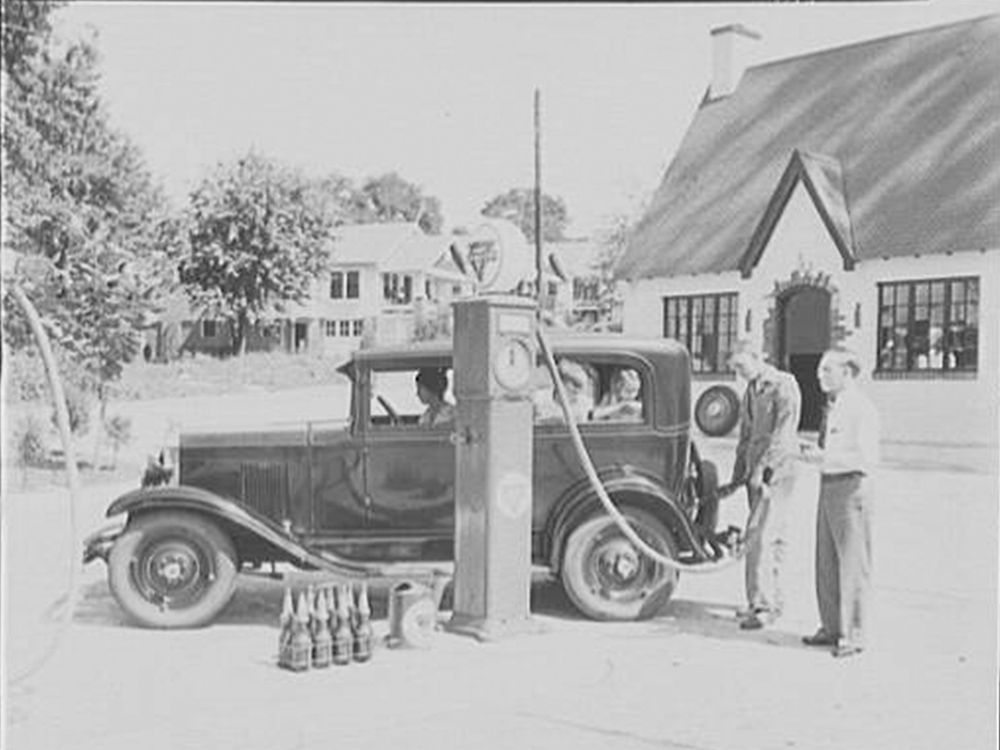 Drive-in gas stations weren't just about fuel: They helped create American driving culture.
The first drive-in service station opened in Pennsylvania on this day in 1913. American motorists had been able to pump their own gas at filling stations since 1905, but those were little more than a pump at the curbside. Before that, motorists bought gasoline in cans from places like pharmacies and blacksmith shops and filled up themselves. With the opening of this service station at the corner of Baum Boulevard and St. Clair Street in Pittsburgh, a cultural institution was born.
The service station was opened by the Gulf Refining Company, writes the American Oil and Gas Historical Society. "Unlike earlier simple curbside gasoline filling stations, an architect purposefully designed the pagoda-style brick facility [that] offered free air, water, crankcase service and tire and tube installation," the AOGHS writes.
It looked a lot like full-service gas stations today. With a brightly illuminated roof, it provided shelter from bad weather, the AOGHS writes, and it had a manager and four attendants to help with refueling and repairs.
Stopping at a drive-in gas station was different from pulling over to fuel up. For one thing, it offered new retail opportunities to gas station owners. "In addition to gas, the Gulf station also offered free air and water–and sold the first commercial road maps in the United States," writes the AOGHS.
Gas stations helped shape the American road. Take a look at their past: