Before She Was an Etiquette Authority, Emily Post Was a Road Warrior
Post didn't drive herself, but she laid claim to her own authority on the road in other ways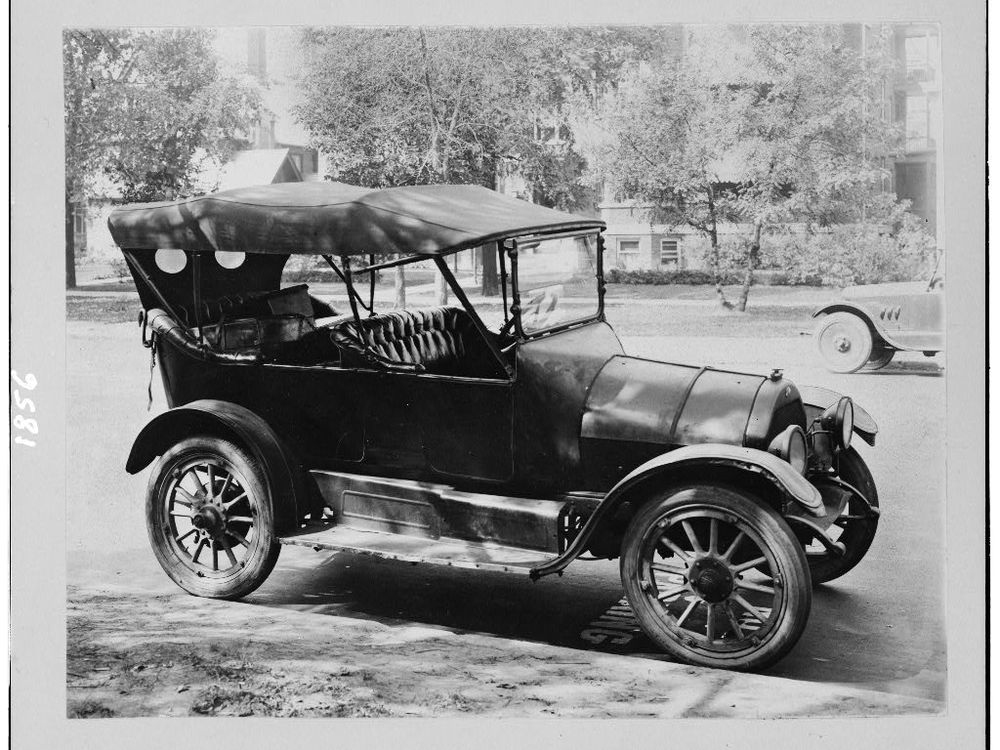 Emily Post may have been a stickler about which fork to use, but she was also a pioneering female automotive journalist.
On this day in 1915, the first of Post's series of driving articles titled "By Motor to the Fair" appeared in Collier's, a popular weekly magazine. The series, which was eventually published in expanded book form as By Motor to the Golden Gate, shows Post's trademark pithy style applied to a different subject–"whether it was possible to drive across the continent in comfort," writes Jane Lancaster in the book's 2004 introduction.
Before Post wrote Etiquette in Society, in Business, in Politics, and at Home, the 1922 book that "established her status as an etiquette authority," writes the Emily Post Institute, "she was already a recognized novelist and journalist." She was also part of a pre-war generation of middle-class women who familiarized their gender with the sport of driving and laid claim to their place in the culture of the road.   
Unlike Alice Ramsey, the 22-year-old who became the first woman to drive across America in 1909, Post was a middle-aged, divorced mother of two when she embarked on her cross-country road trip. Another difference from Ramsey's trip and the trips of other female drivers like Blanche Scott was that Post's son Edwin Post, then a student at Harvard, did the actual driving on the 27-day trip. But Post's experience as a female auto adventurer, specifically an older woman, was something new. Her travelogue was written from an entirely different perspective than other early accounts of cross-country journeys, such as Hugo Alois Taussig's 1910 book Retracing the Pioneers. Lancaster writes:
Emily Post detailed each day of the journey, describing what she saw, what misadventures befell and what kindnesses were experienced. She was very impressed by Statler hotels where lunch was "very good and beautifully served" and cost a dollar a head. She enjoyed frugality and celebrated an evening in Davenport, Iowa, where she and her traveling companions walked along the riverbank "and spent nothing."
Post, her son and her cousin Alice Beadleston, who was a last-minute addition to the trip, visited tourist sites like the Grand Canyon and Niagara Falls. Although her editor had told her to turn back when the journey became uncomfortable, she stuck it out even when forced to spend a night sleeping in the desert, "though she still preferred a luxury hotel," Lancaster writes.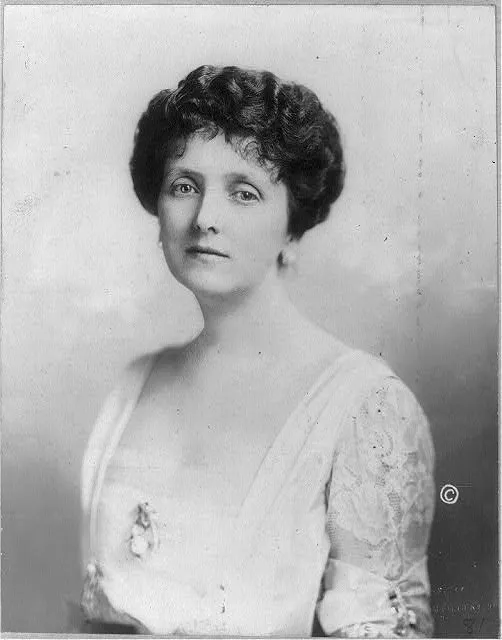 "Despite male attempts to limit or prohibit female drivers," writes Margaret Walsh for the University of Michigan, "famous women motorists, like writers Emily Post and Edith Wharton, and women's automobile contributions during the World War I years were only the most notable indicators of the existence of a core of urban and suburban women for whom driving was useful, necessary or adventurous in the early years of the twentieth century."
Post didn't change her adventuresome stance in Etiquette, which mentions driving and women as a matter of course. "Never take more than your share–whether of the road in driving a car, of chairs on a boat or seats on a train, or food at the table," she writes in one passage. In another about chaperones, she tells young women that it's perfectly appropriate for them to drive by themselves or to drive a young man "if her family know and approve of him, for any short distance in the country." It might not sound like much, but it captures Post's drive to give ordinary women a place on the road.