Drought Exposes Ancient Rock Carvings in Brazil
Revealed by receding Amazon waters, the carvings of human faces are up to 2,000 years old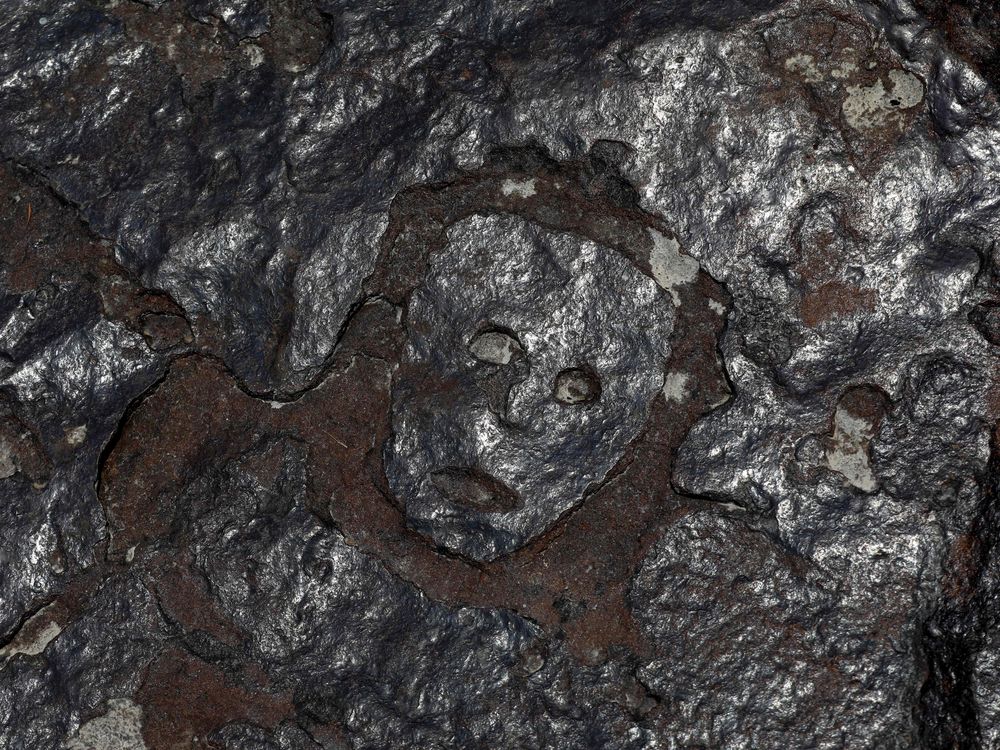 As an extreme drought hits parts of the Amazon, receding rivers have uncovered remarkable ancient rock carvings in Brazil. Engravings of human faces can be seen on the newly exposed riverbanks at Ponto das Lajes, an archaeological site near the spot where the Rio Negro and Solimões rivers meet.
"The engravings are prehistoric, or pre-colonial," Jaime de Santana Oliveira, an archaeologist with Brazil's National Historic and Artistic Heritage Institute (IPHAN), tells Reuters' Suamy Beydoun. "We cannot date them exactly, but based on evidence of human occupation of the area, we believe they are about 1,000 to 2,000 years old."
Some rocks also feature grooves that may have been used to sharpen tools like arrows or spears. On just one rock, Carlos Augusto da Silva of Brazil's Federal University of Amazonas identified 25 groups of these kinds of carvings, reports the Guardian's Constance Malleret. Fragments of ceramics have also been found at the site.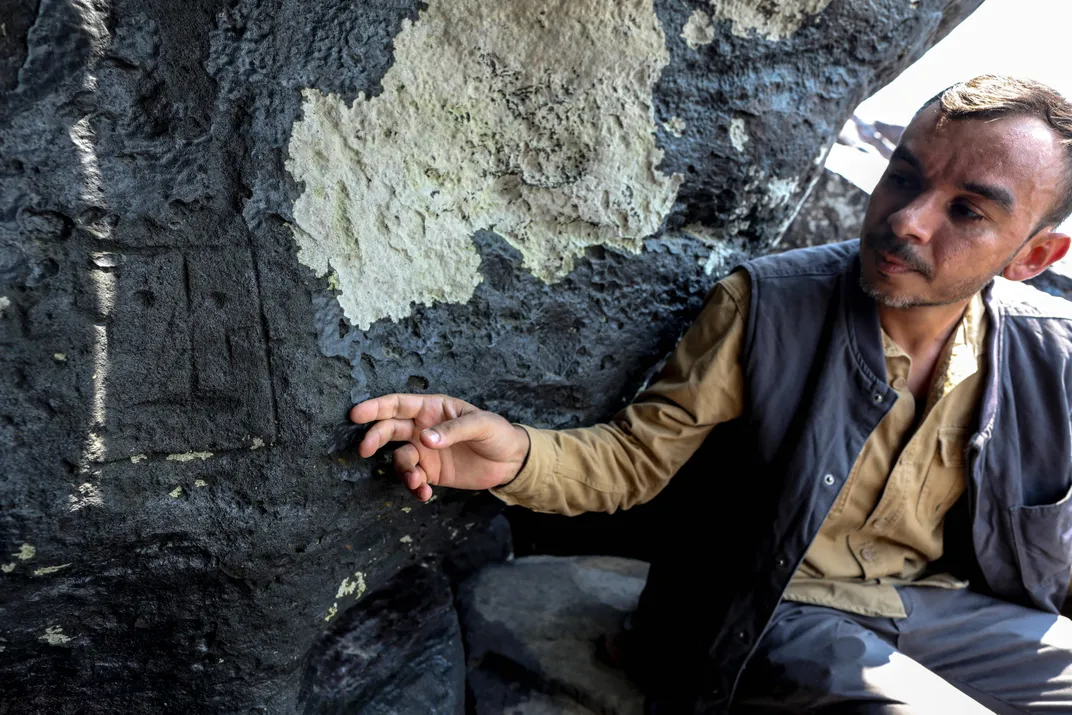 This isn't the first time the carvings have emerged from the river waters. They were first seen during another drought in 2010. However, the current drought is more extreme, revealing more carvings than ever before. Per Reuters, the greater variety of carvings will help researchers learn more about their origins.
"The site expresses emotions, feelings," says Oliveira to Agence France-Presse (AFP). "It is an engraved rock record, but it has something in common with current works of art."
The region is experiencing the worst drought in over a century, exacerbated by an acute lack of rain thanks to the El Niño weather pattern and warming in the North Atlantic linked to the climate crisis, reports the Guardian. Earlier this month, the Rio Negro dropped to 13.59 meters (44.6 feet), the lowest level since records began in 1902, surpassing the previous all-time low set in 2010, according to Reuters.
"We come, we look at [the engravings] and we think they are beautiful," Livia Ribeiro, a resident of Manaus, the Amazon's largest city, tells AFP. "But at the same time, it is worrying ... I also think about whether this river will exist in 50 or 100 years."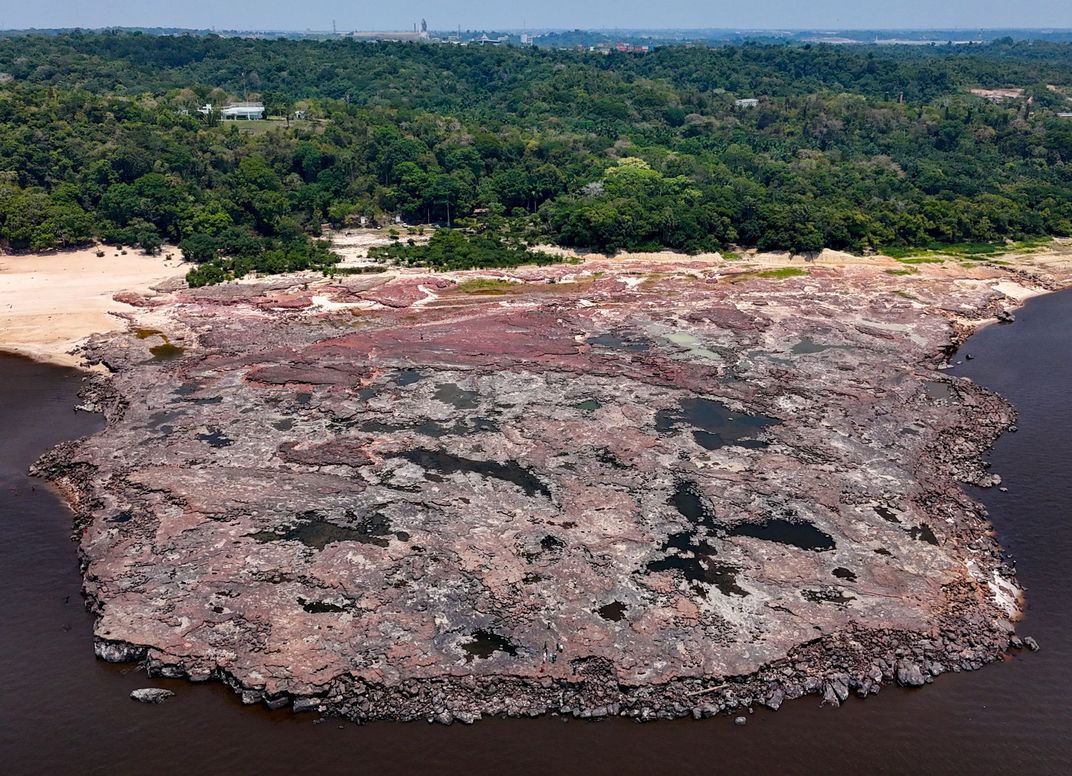 The drought has limited access to drinking water for some communities along the river. It has also halted operations at the Santo Antonio hydroelectric dam, Brazil's fourth largest, and stalled transportation along waterways.
"There is no more water to go through. Navigation is over," boatman Cledson Lopes Brasil tells Fabiano Maisonnave of the Associated Press.
While the carvings make Ponto das Lajes a rich archaeological site, returning to normal water levels is vital for surrounding communities—and for the site itself, as Beatriz Carneiro, a historian and member of IPHAN, tells AFP.
"Having our rivers back and keeping the engravings submerged will help preserve them, even more than our work," she adds.