Watch Wildfire Smoke from Alaska and Canada Envelop the Arctic
Here's why that's bad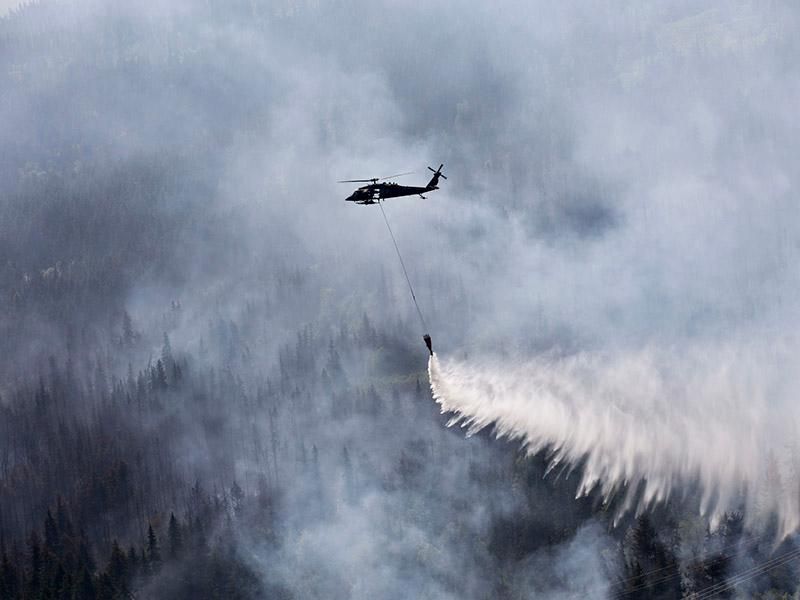 Since June, wildfire season in Alaska and western Canada has been off to a roaring start. This year alone, 708 separate fires have burned 4,758,317.9 acres of Alaska — some started by humans, others by lightning, according to the Alaska Interagency Coordination Center.
But, it's not just the land and wildlife in these areas that are at risk, Kiona Smith-Strickland reports for Gizmodo. In a mere two weeks, smoke from fires in Alaska and Canada has curled around the Arctic Circle, as a new animation from NASA shows, and that could complicate the area's climate issues.
As their animation shows, a series of fires in Alaska in beginning in July sent smoke west over the Russian Arctic. Simultaneously, smoke from Canadian wildfires blew east over North America and then across the Atlantic Ocean. From opposite angles, the two smoke plumes hit Greenland by July 14, Smith-Strickland writes.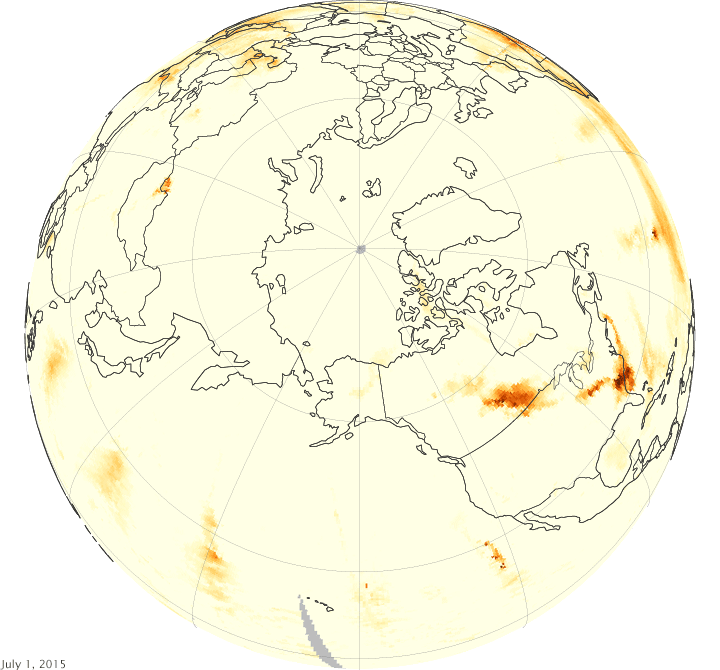 Gases and aerosols — tiny solid or liquid particles suspended in air — make up wildfire smoke plumes. Specialized cameras on satellites can track the movement of aerosols from above, and scientists used that data to create the animation. Higher aerosol concentrations appear in reddish brown.
As these plumes travelled, they mainly passed over lower level clouds, Hiren Jevtha, an atmospheric scientist at NASA's Goddard Space Flight Center, explained in a statement. Aerosols influence cloud formation, atmospheric cooling and heating. Over lower clouds, aerosols can have a warming effect, sending the atmosphere into flux.
For the Arctic, that's not good, Jevtha said. "For the present event, all of these physical processes would likely influence the radiation balance over the Arctic region, which is experiencing climate change at a faster rate than any other region of the globe."