Frank Lloyd Wright designed more than 1,000 structures during his seven-decade career. The prolific American architect, known as one of the creators of the Prairie School, helped popularize a now-widespread style characterized by simplicity and harmony with nature.
Despite his celebrity status, fewer than half of Wright's designs were ever built. Over the years, some of his existing works have been demolished. But now, Spanish architect David Romero is using computer-generated models to see what Wright's unrealized structures might have looked like.
"It all started as a project to help me to improve my skills in the use of architectural rendering software tools," Romero writes in an email to Smithsonian magazine. "I have always been in love with Wright's architecture, and I thought it would be useful, from an academic point of view, to recreate those buildings that have been demolished or never built."
He has since created digital reconstructions of more than 20 unbuilt Wright projects, which he uploads to his website, Hooked on the Past. Made with advanced 3D representation techniques, the photorealistic images are strikingly detailed. Some could almost be mistaken for photographs.
Romero leans into the connection, likening his work to that of a photographer. "I try to find the most beautiful image but without forgetting that I also must describe the building in the best possible way," he says. "For me, it is very exciting to see the finished images of the buildings come out of the computer because of the realism that can be achieved—when buildings are recreated virtually, layers and more layers of details are added until the image seems as real as possible."
The project started in 2018, when the Frank Lloyd Wright Foundation commissioned Romero to render some of the architect's most ambitious works for its quarterly magazine. Each series of images corresponds with a different theme—like designs related to automobiles. Most recently, Romero tackled several of Wright's unrealized skyscraper projects for the foundation.
"While we will never know the true experience of visiting an unbuilt Wright design, these renderings can convey a bit more sense of space and light than the drawings alone," said Stuart Graff, the foundation's president and CEO, in a 2018 statement. "There are approximately 660 Wright designs that were never built. As we wonder what might have been if these designs had been realized, Romero's work gives us a sense of Wright's innovative genius that we can continue to learn from and be inspired by."
Romero's source material for the renderings varies widely, depending on how far along Wright was in the design process and which sketches or plans are still available. "It's a miracle that almost all of Frank Lloyd Wright's drawings have been preserved, especially considering that his successive houses suffered three fires," he says.
No matter how well-documented a project is, Romero says he is always taken by surprise when his work finally comes together. Here are a few of his finished digital illustrations.
Broadacre City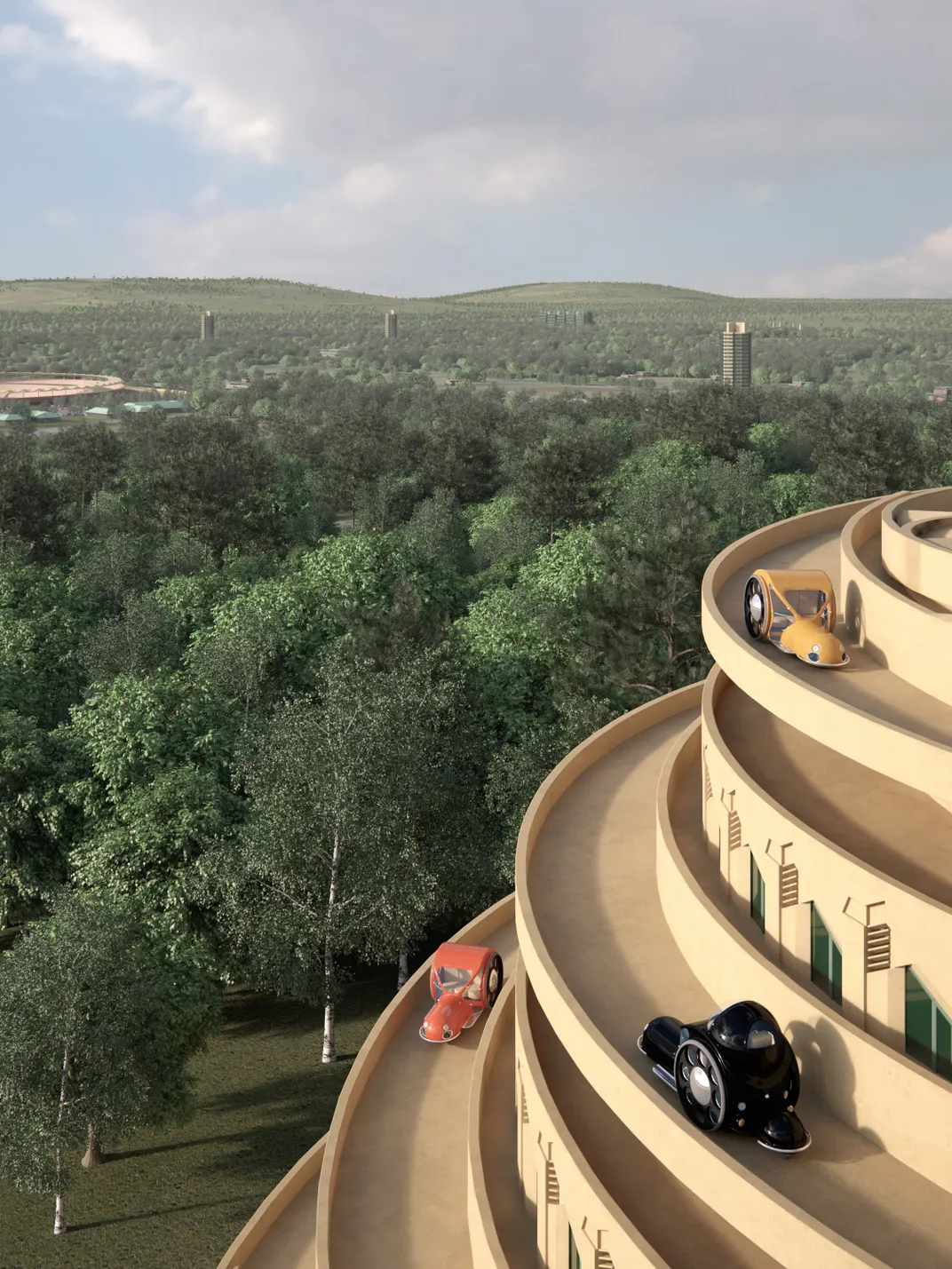 "Frank Lloyd Wright hated cities. He thought that they were cramped and crowded, stupidly designed, or, more often, built without any sense of design at all," wrote the New Yorker's Morgan Meis in 2014. "He once wrote, 'To look at the plan of a great city is to look at something like the cross-section of a fibrous tumor.' Wright was always looking for a way to cure the cancer of the city. For him, the central problem was that cities lacked essential elements like space, air, light and silence."
That didn't stop Wright from attempting to design cities he'd be willing to live in, incorporating both naturalistic elements (like copious green spaces) and futuristic ones (like public transportation options that didn't exist yet) into his schemes. 
Wright began designing the Broadacre City concept in the 1920s and continued to fiddle with the idea for many years, including it in his 1932 book, The Disappearing City. Wright intended Broadacre's design to democratize city living, decentralizing the existing structures of power and privilege. Farmland, freestanding houses and apartment buildings are all incorporated into the same small society. 
"Broadacre City is the biggest model I have done to date," says Romero. "It took me a year to finish it."
Lake Tahoe Summer Colony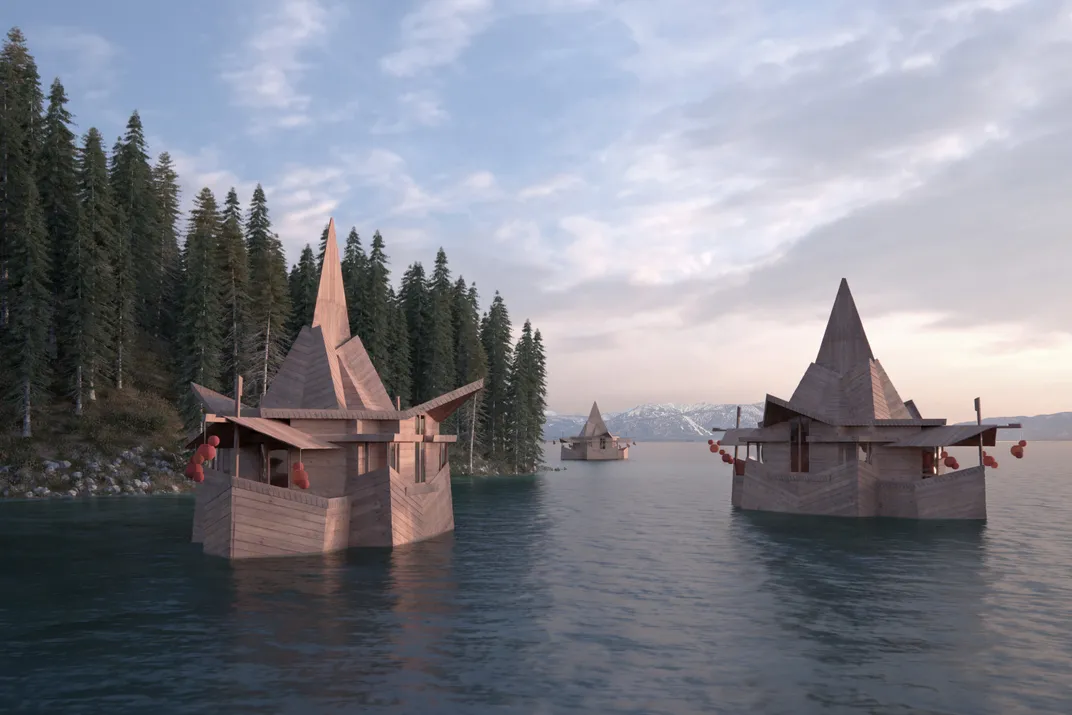 Wright wasn't commissioned to design this project. But inspiration struck, and he started work on it in 1923, hoping to one day obtain land at a site in Emerald Bay through a partnership with the owner. Wright imagined an array of cottages along the shores of Lake Tahoe, as well as long wooden piers and a fleet of cabins, like houseboats, afloat in the water.
Romero's images show only the Adirondack-style floating cabins, "a small part of a huge project that Wright did and that I hope to resume one day," he says. 
Arizona Capitol Building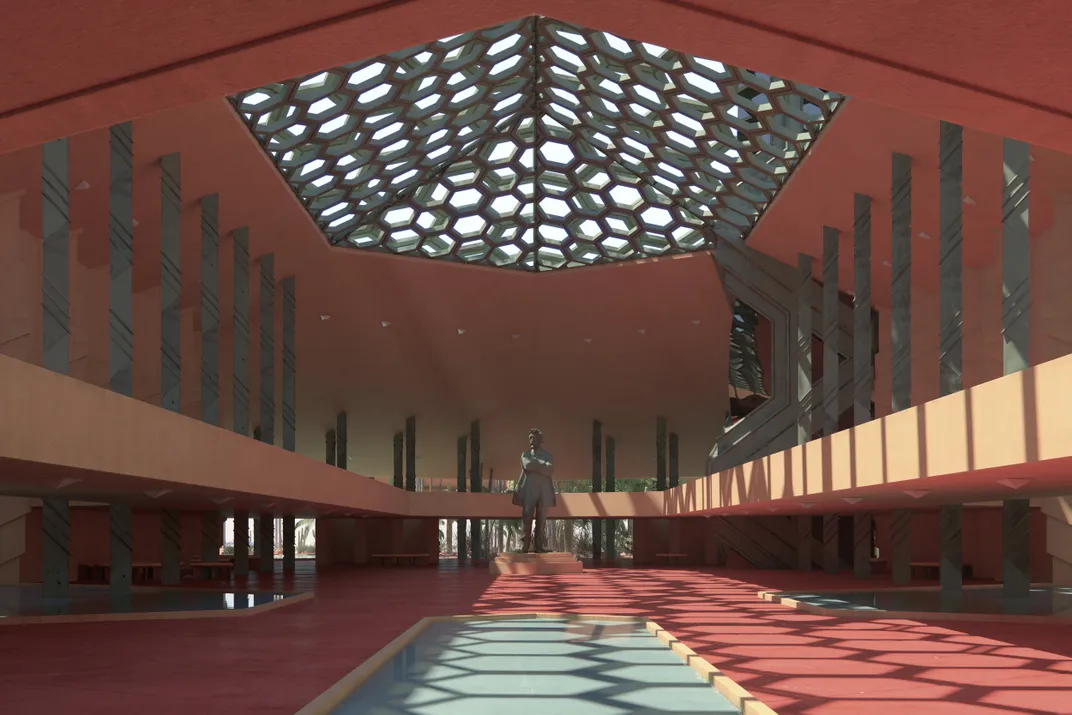 "One of Frank Lloyd Wright's greatest buildings may be one that he never built—the Arizona State Capitol, an unbuilt oasis of democracy in the Sonoran Desert," writes the Frank Lloyd Wright Foundation.
In 1957, Wright caused an uproar in Arizona by submitting his uncommissioned plans for a new state capitol building. Critiques ran the gamut—from expected costs to stylistic choices—and Wright's design, which was intended as a gift to the state, was ultimately passed over. 
"Arizona Capitol is a very interesting project," says Romero. "[It was] the largest scale that I had faced yet, so it was a challenge."
Morris House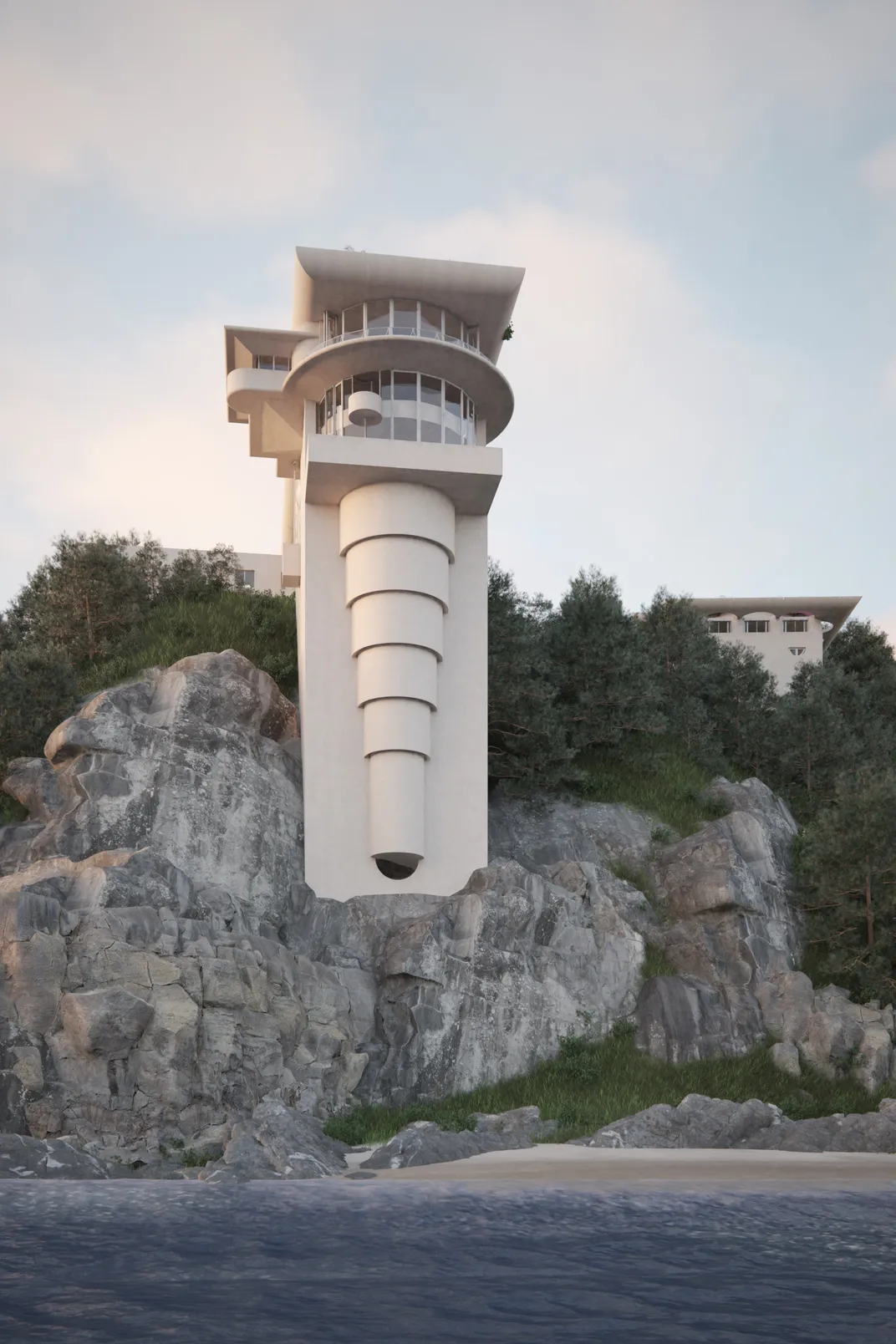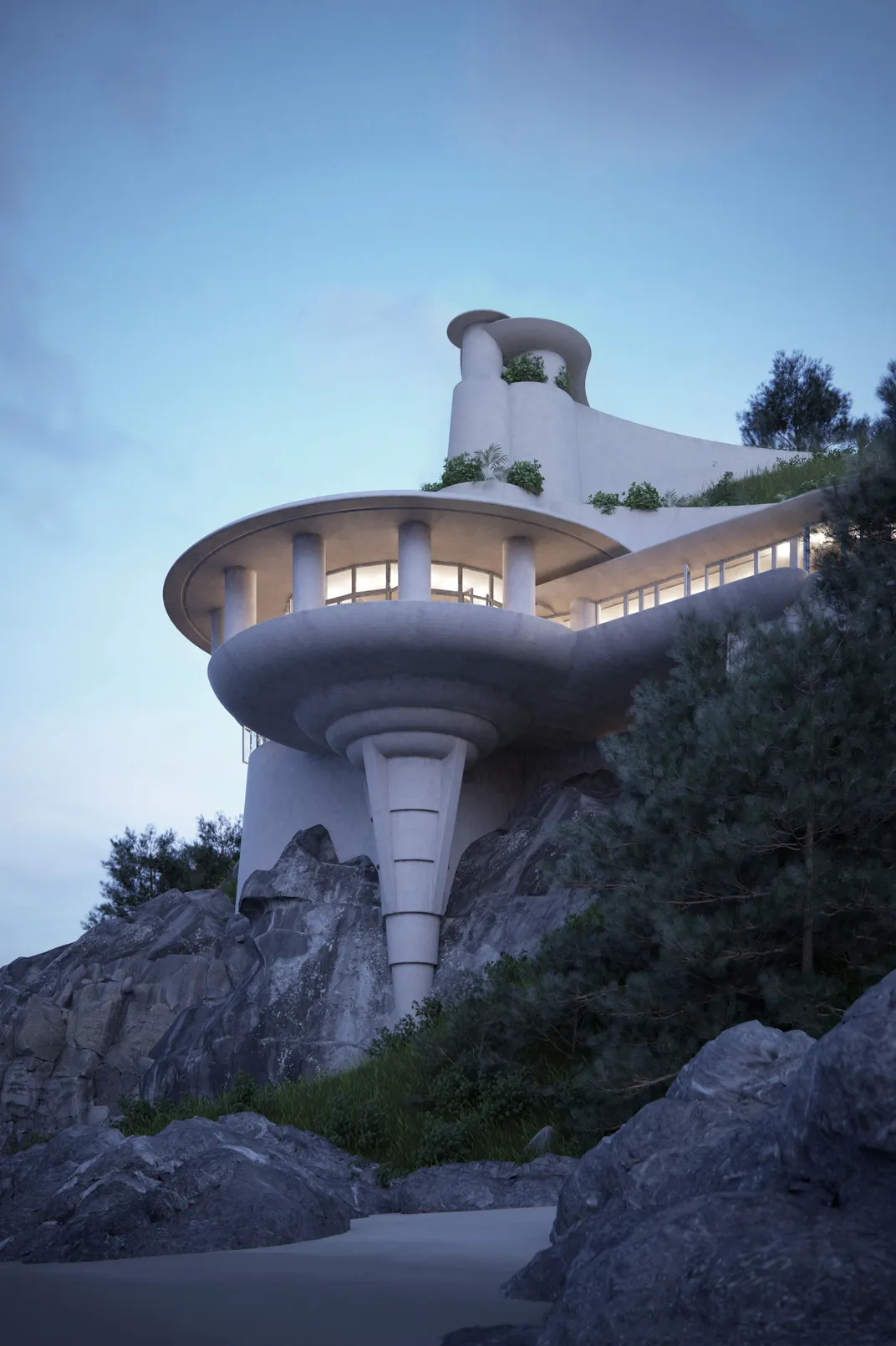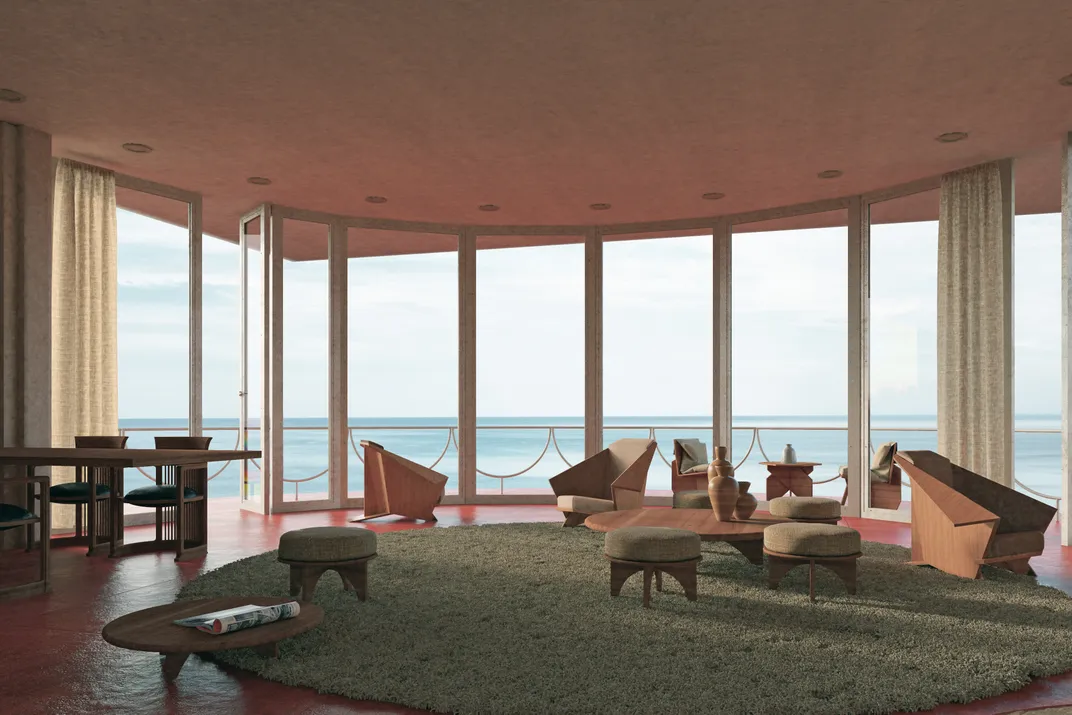 Back in the 1940s, the Morris family commissioned Wright to create a coastal haven on a rocky outcropping overlooking the San Francisco Bay. Ten years later, they reached back out and asked Wright for a less expensive version of the same design, known as Seacliff, to which he obliged. Despite the cheaper revisions, the Morris family never pulled the trigger on the project.  
Romero notes that extensive plans for both projects were easy for him to obtain, so he didn't have to speculate about any of the details.
National Life Insurance Building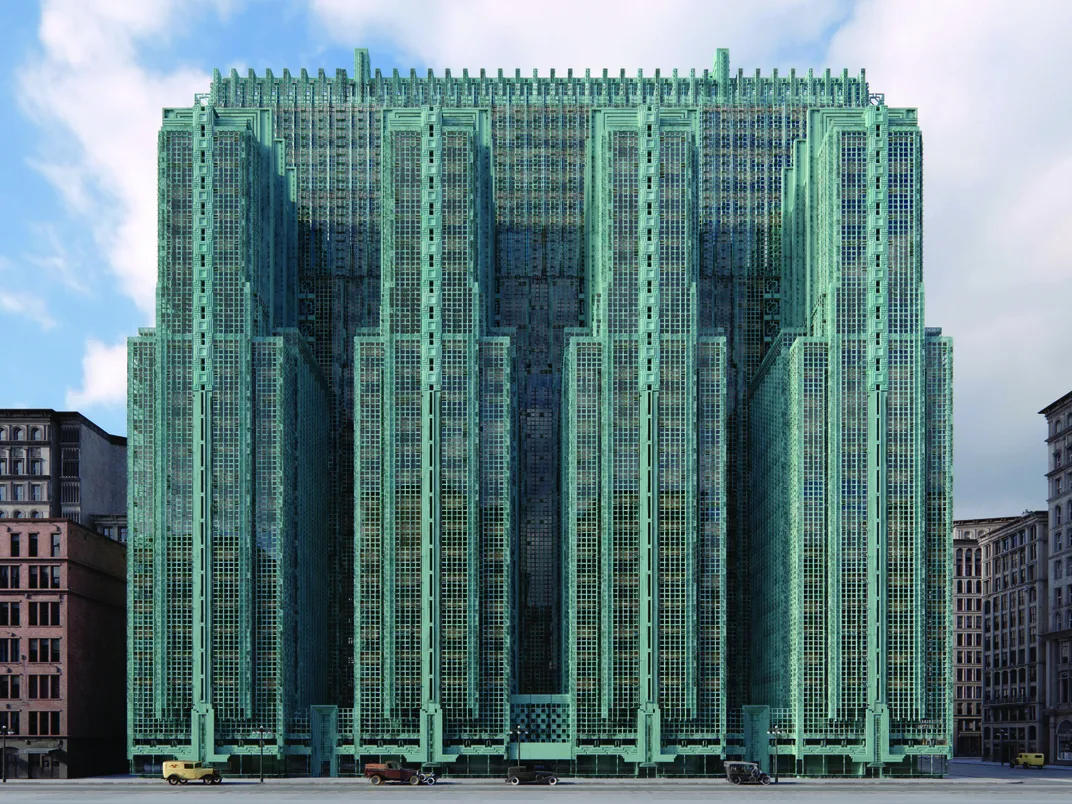 This "25-story glass fortress" in Chicago was "not only stunning, but very forward-thinking for the time, as so many other buildings of the era were being designed with historic revival details," says the Frank Lloyd Wright Foundation in a statement. If built, the skyscraper would have "changed the city's skyline forever" and "served as a tribute" to Wright's mentor, the experimental architect Louis Sullivan. 
Gordon Strong Automobile Objective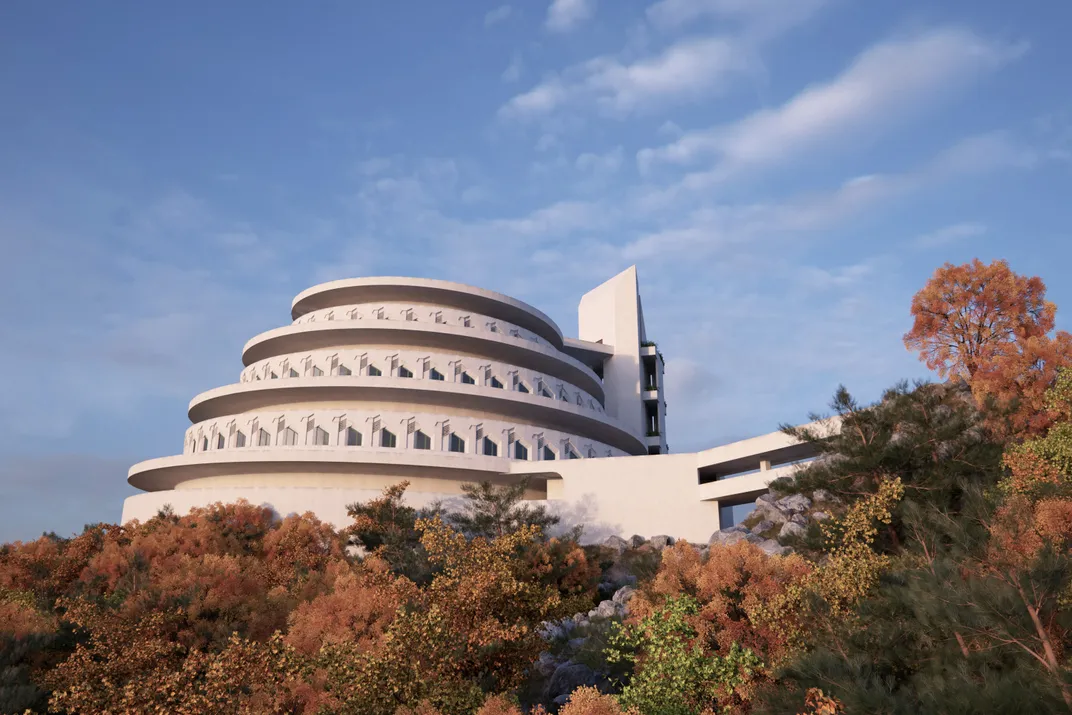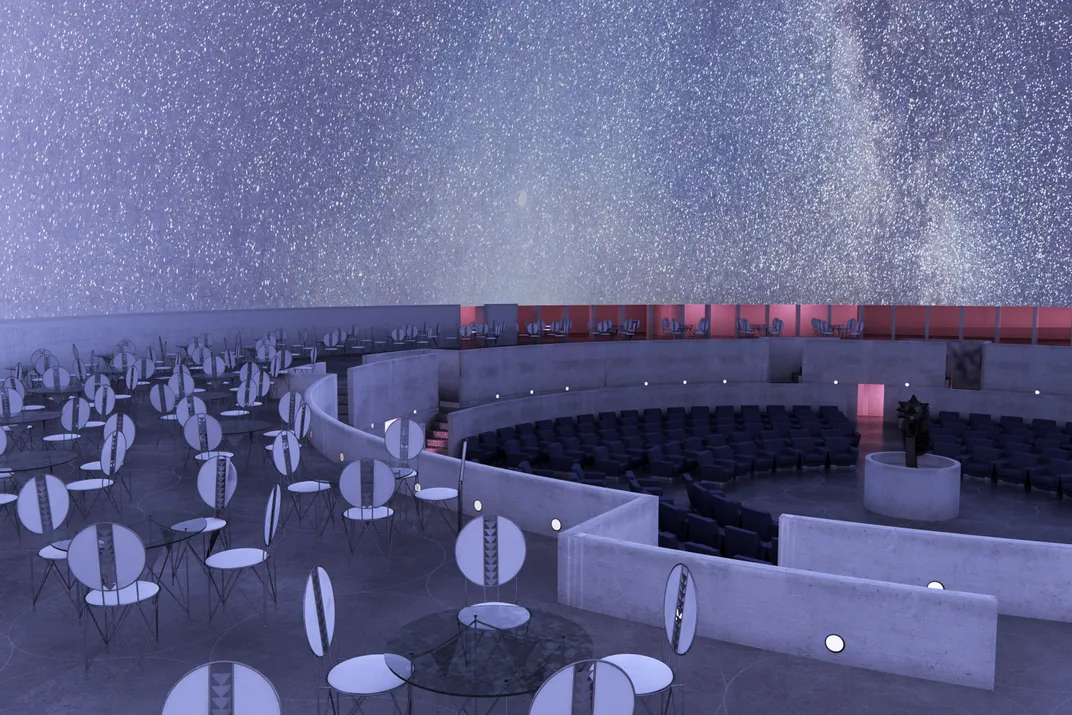 This 1920s building, commissioned by Chicago businessman Gordon Strong, was intended to sit atop Maryland's Sugarloaf Mountain and serve as a tourist attraction. Plans for the multi-use space included a planetarium, a restaurant and a scenic overlook.
To create this rendering, Romero referenced photographs of Wright's Guggenheim Museum in New York. "It is a pity that it could not be built," he says. "If it had, I think it would be one of his most celebrated designs."