See the Doodles Darwin's Children Made in His "On the Origin of Species" Manuscript
While Darwin contemplated speciation and evolution, his kids envisioned battling vegetables and tropical birds
Charles Darwin was not the only artistic, creative mind in the Darwin household. While Darwin's manuscripts and journals are full of sketches of the natural world, at least one of his ten children inherited a similar love of art and nature. As The Appendix reports, some of the few remaining pages of the original On the Origin of Species by Means of Natural Selection manuscript contian not just Darwin's drawings, but his children's, too. 
Here's one such picture, which the Cambridge University Library dubs "The Battle of the Fruit and Vegetable Soldiers:"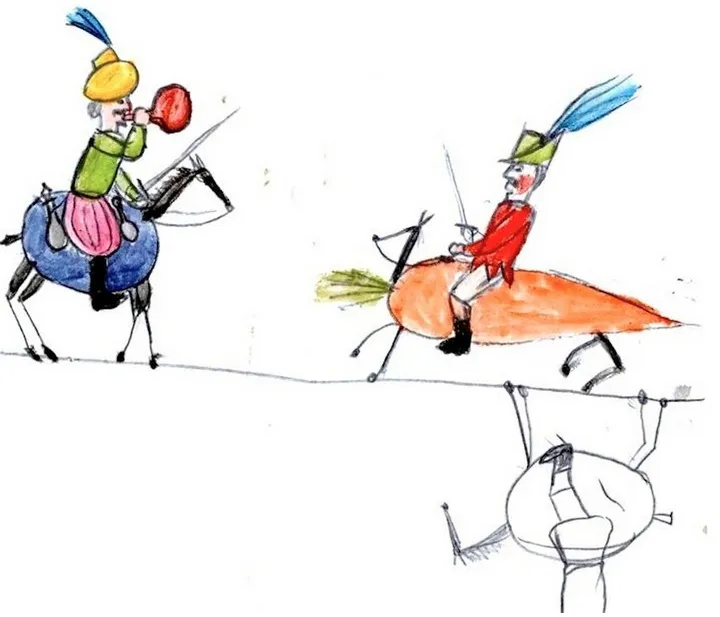 And here's another of the Darwin family home (note Darwin's famous "thinking path" depicted in the house's door frame, The Appendix points out):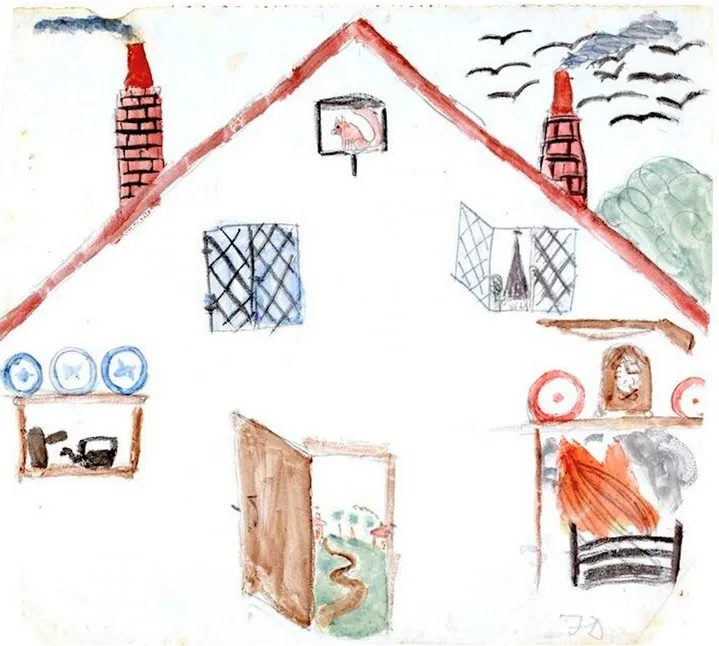 No one knows which of Darwin's children drew the photos, although scholars suspect it might have been Francis. Given that Francis Darwin went on to follow his father's footsteps and become a botanist himself, this would make sense. The pictures, after all, show a young mind with a keen interst in the outdoors—from the swarms of gnats clustered around a flower to the flock of birds in the English sky.