Ancient Maya Heritage Comes Alive…With Some Help From Google and the British Museum
Victorian explorer Alfred Maudslay's images are now available online for all to see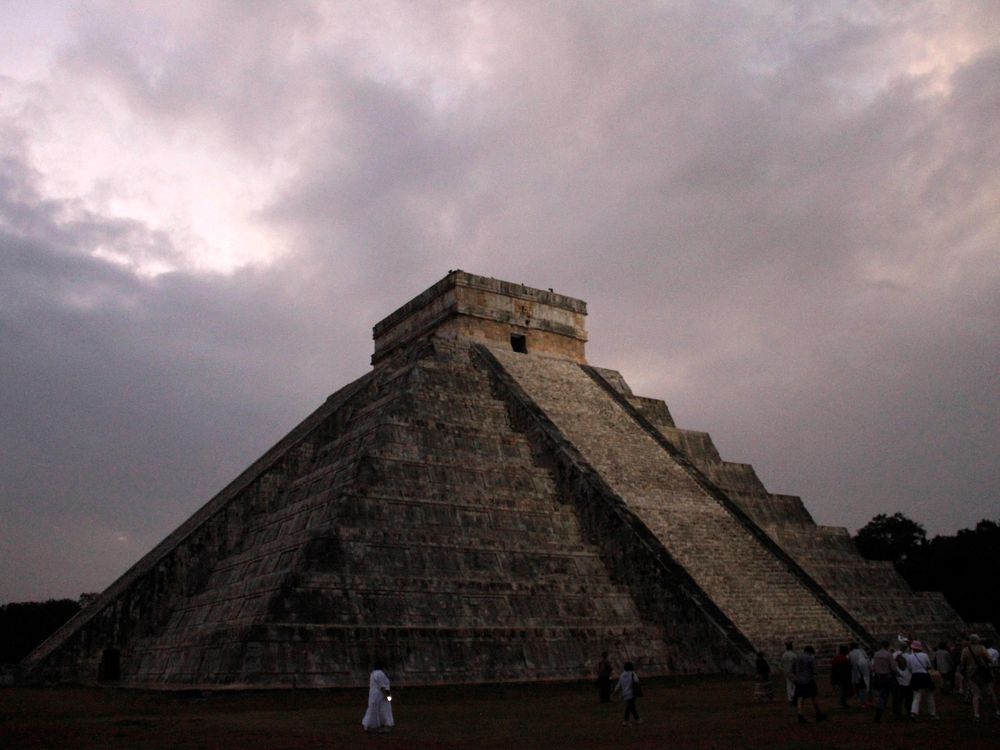 The artifacts in Victorian explorer Alfred Maudslay's collection are very delicate. Many of the pieces, which document the remains of ancient Maya cities, have long been tucked away in protective storage in the British Museum, and have never been seen before by the public.
Now, however, thanks to a partnership between the museum and Google, photos, casts, and other important documents, are available for anyone to marvel at on Google Arts and Culture's new "Preserving Maya Heritage" hub.
As Mark Brown reports for The Guardian, the important preservation effort has digitized more than 1,000 pages of notes and sketches by Maudslay, as well as documented 3D scans of the plaster cast molds that Maudslay made while in Central America and Mexico (in total, his trove of more than 400 molds makes up the largest collection of ancient Maya writing in Europe).
When Maudslay traveled to Guatemala in 1881, he first saw the ruins of the once great Maya empire. At its peak, the Maya civilization was made up of more than 40 cities with a population ranging from 5,000 to 50,000 people. For unknown reasons, the society fell into decline by 900 C.E., leaving many of the cities and ceremonial sites to be taken over by wild plants.
Born into a family of wealthy engineers, the Victorian adventurer developed an interest in ethnography after working for the Colonial Service in Trinidad, Fiji and Australia from 1872 to 1880. After that posting, Maudslay made the trip to Guatamala. While he didn't set out to record Maya ruins, he soon had a change of heart, as he later recounted:
"[A]ll I could see on arrival was what appeared to be three moss-grown stumps of dead trees covered over with a tangle of creepers and parasitic plants . . We soon pulled off the creepers, and . . . set to work to clear away the coating of moss. As the curious outlines of the carved ornament gathered shape it began to dawn upon me how much more important were these monuments, upon which I had stumbled almost by chance, than any account I had heard of them had led me to expect. This day's work induced me to take a permanent interest in Central American Archaeology, and a journey which was undertaken merely to escape the rigours of an English winter has been followed by seven expeditions from England for the pur­pose of further exploration and archaeo­logical research."
Maudslay went on to lead seven expeditions to Tikal, Yaxchilan, Copan, Quirigua, Palenque, Chichen Itza and Ixkun. On these trips, he used dry plate photography and paper and plastic mould-making—new recording techniques for the time—to document the ancient Maya cultural heritage he witnessed, though some of the monuments he found proved far too detailed to mould with paper mache.
Maudslay stored more than 800 glass plate negatives in wooden boxes to protect them during his jungle journeys; the British Museum has kept these negatives within their original wooden boxes. His efforts helped preserve important details of the Maya civilization, Jago Cooper, curator of the British Museum's America's department, tells Brown.
"He knew that these would be the best-preserved examples and now 130 years later we are tapping into that vision, we are carrying on his legacy in the 21st century," Cooper says.
The new "Preserving Maya Heritage" site certainly brings Maya history into the present-day—you can even use the street view feature with Google Cardboard, Google's virtual reality headset, to remotely tour Quirigua and Tikal.