Following a 13-year restoration, a 16th-century Turkish bath is reopening in Istanbul's Zeyrek district this month.
Called the Çinili Hamam, the revitalized site won't offer traditional bathing until 2024. In the meantime, however, it will feature private gardens and contemporary art in the newly discovered Byzantine cisterns that originally fed the baths. For the next few months, a new exhibition—"Healing Ruins"—will display art that responds to the architecture of the building, reports the Art Newspaper's Tom Seymour.
Nearby, a new accompanying museum will display objects associated with traditional bathing rituals—including towels, bowls and ornately decorated wooden shoes—and explain the baths' original water and heating systems. It will also showcase artifacts from the Byzantine, Roman and Ottoman periods uncovered during the restoration.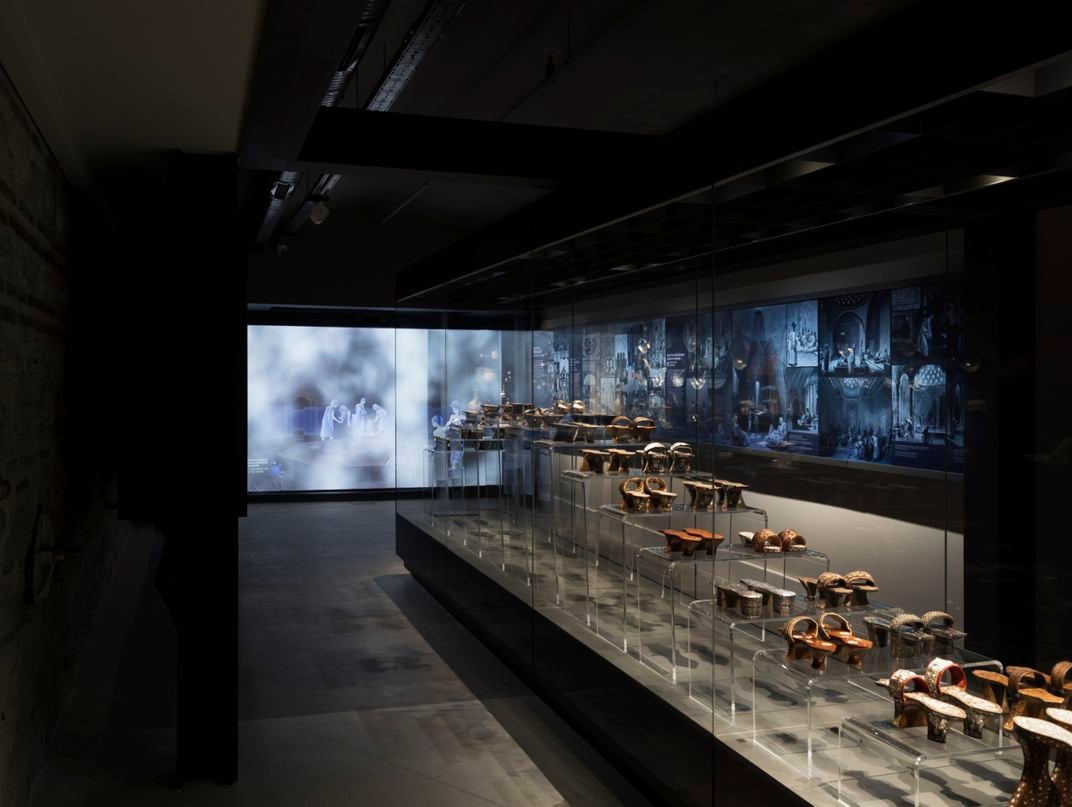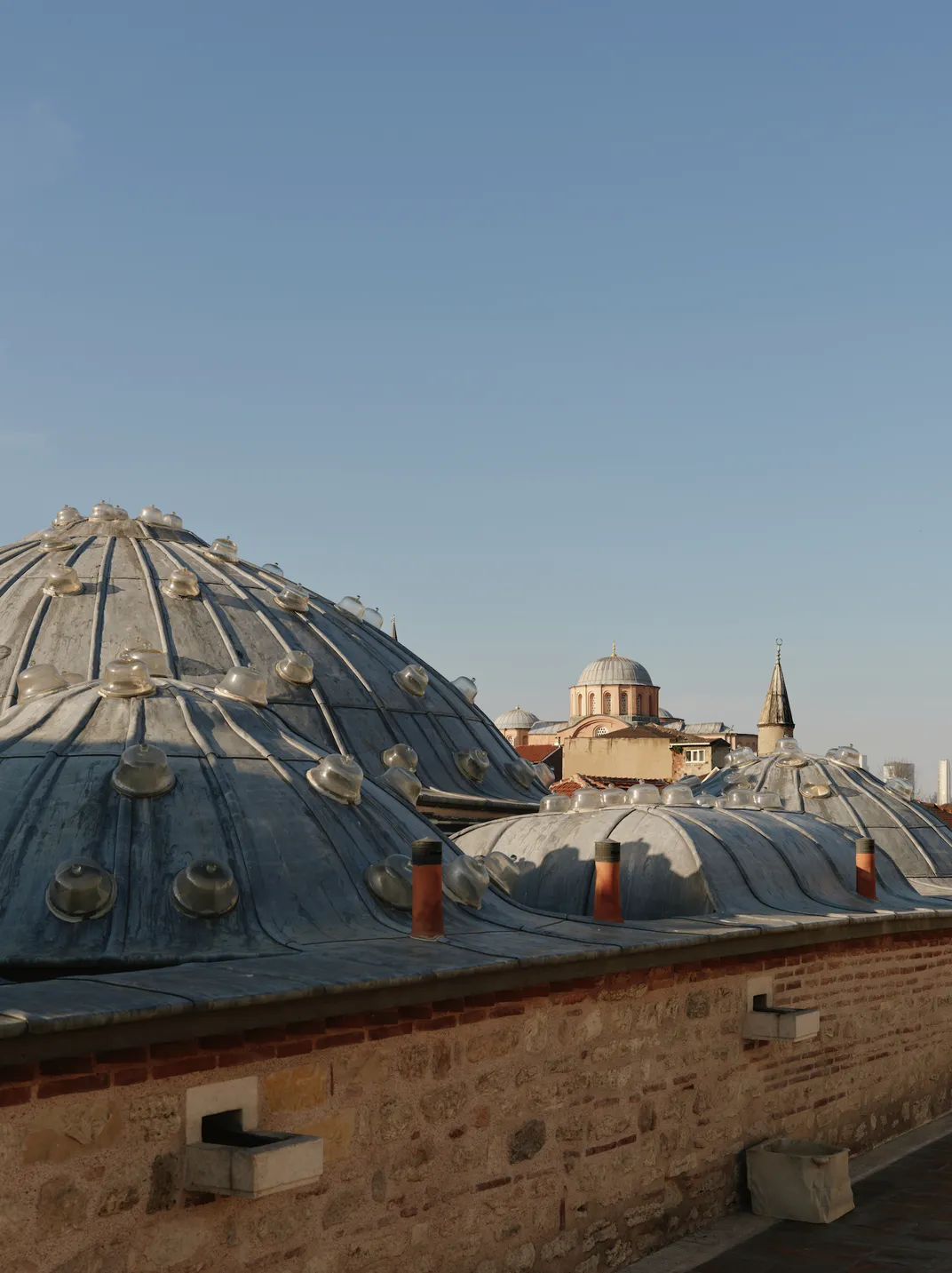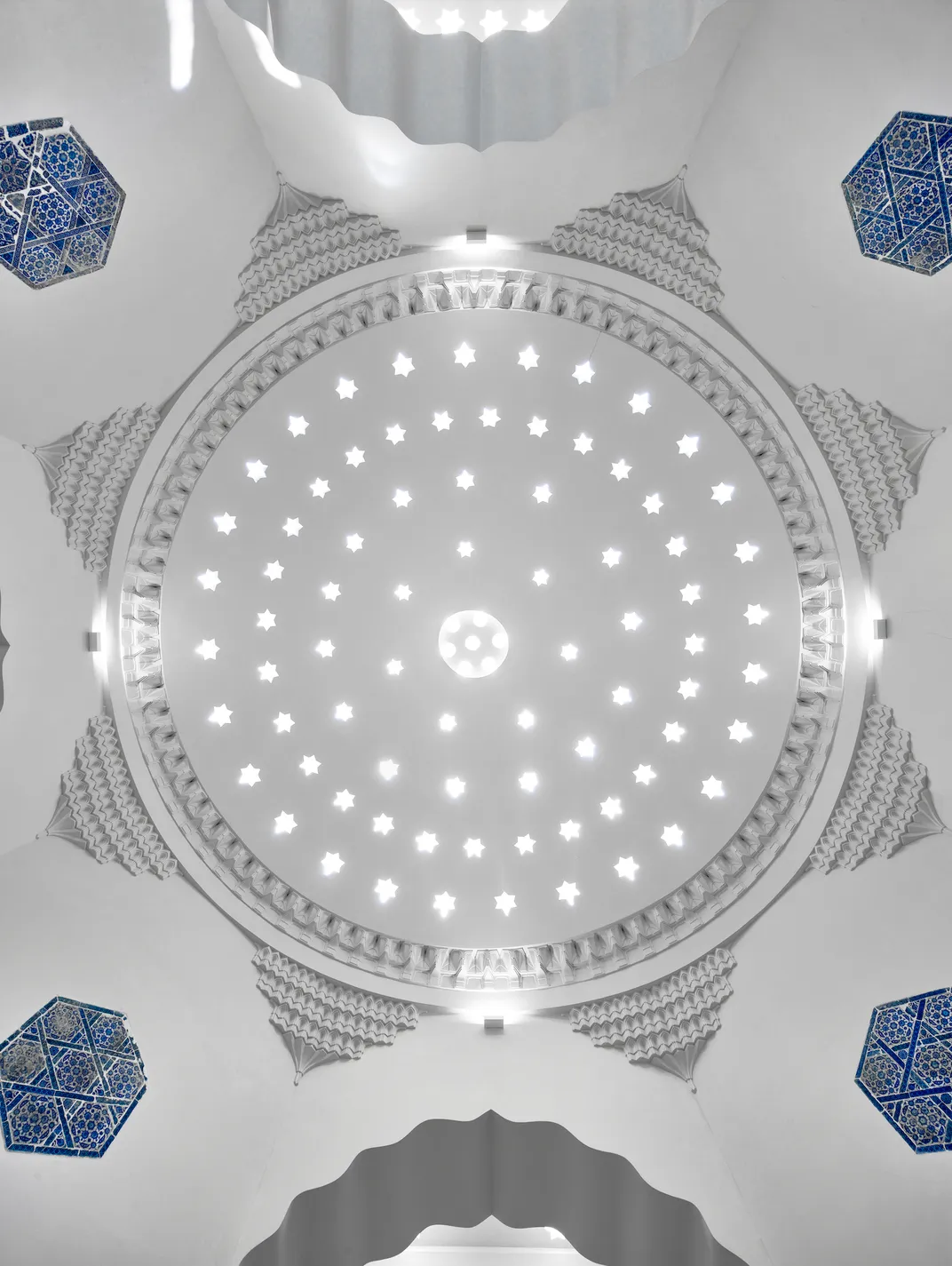 Since 2010, workers have been conducting major restorations, "including archaeological excavations to further understand the building's history, and conservation work to preserve this important example of Ottoman bath architecture," wrote the Daily Sabah last year.
The Çinili Hamam first opened around 1540. Built by Ottoman architect Mimar Sinan, it featured separate sections for men and women, and its domed rooms were "a breathtaking backdrop for communal bathing," writes Architectural Digest's Sam Cochran.
The baths were originally decorated with blue tiles, which gave the site its name (çinili means "tiled" in Turkish). Researchers estimate that over 10,000 tiles in 37 unique designs once adorned the baths.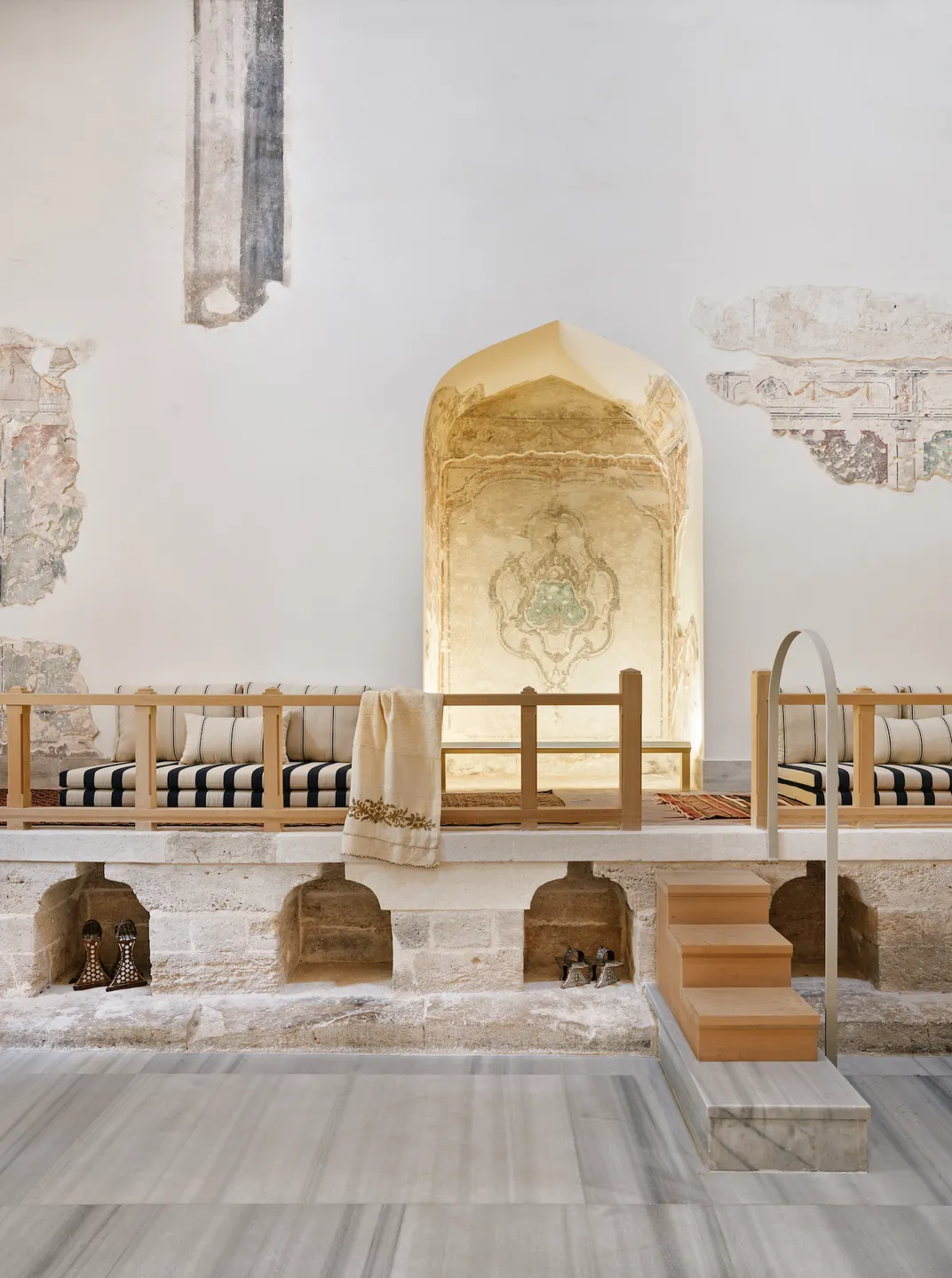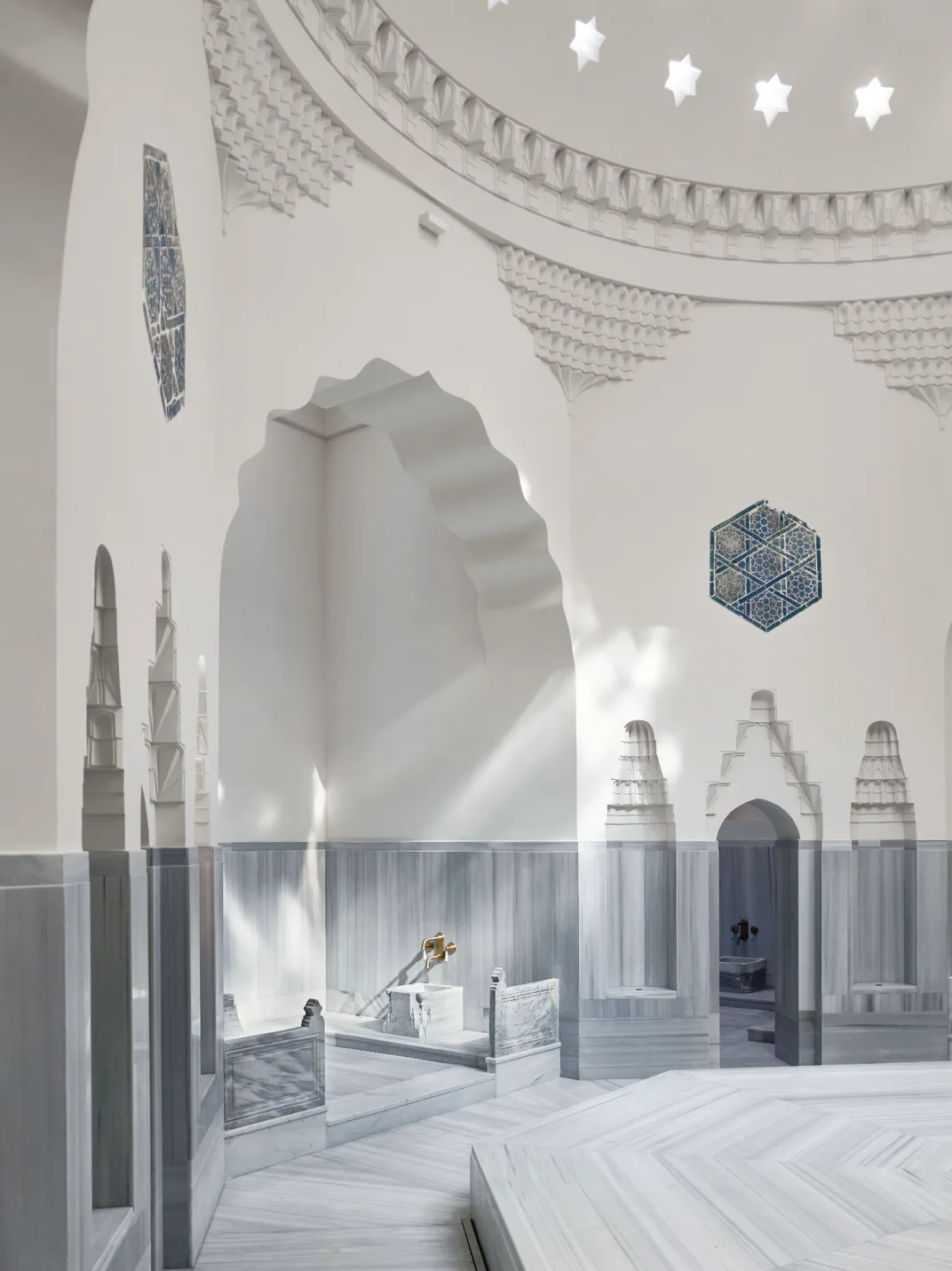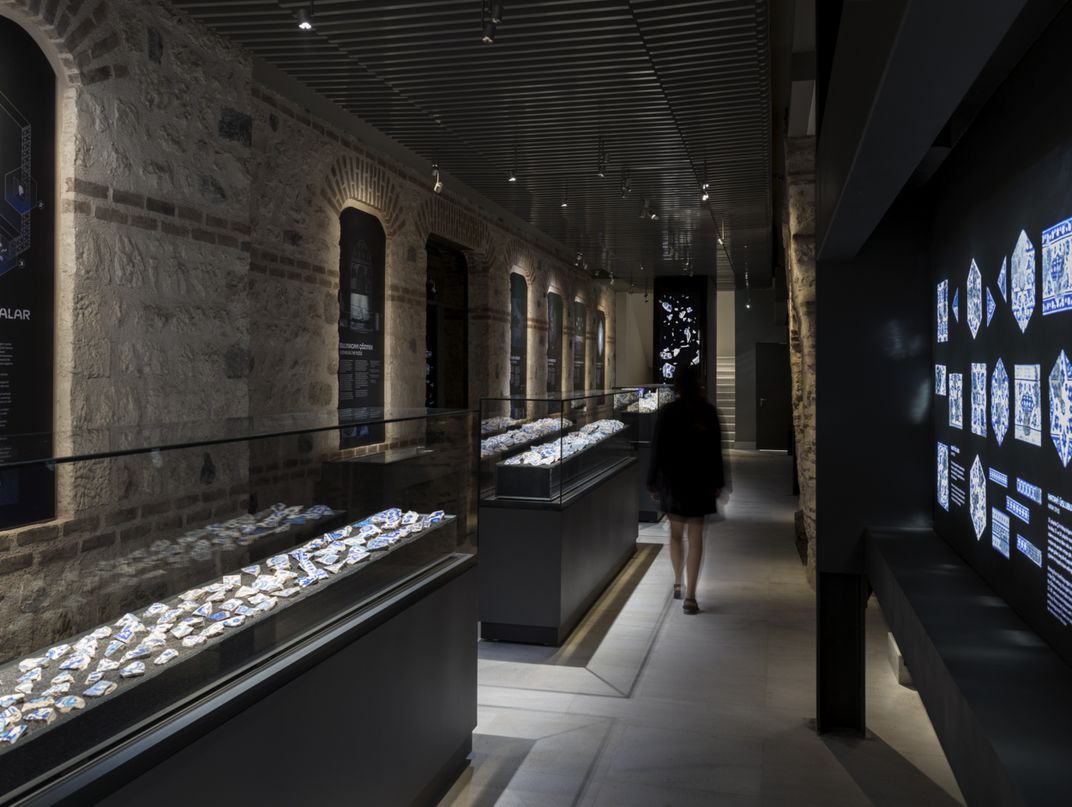 "It was one of the earliest examples of a public space with such an elaborate tiled design, usually the preserve of royal palaces," according to a statement from the Marmara Group, the hospitality and real estate company that led the project.
By the time the restoration work began, most of the tiles were long gone, many having been sold to private collectors and museums—including London's Victoria and Albert Museum—in the 19th century, per the Daily Sabah. The long-neglected site was in bad shape.
"It was nothing," Koza Gureli Yazgan of the Marmara Group tells the Art Newspaper. "The plaster was covered with green mold, [and] there was all this humidity dripping down the walls, but we started digging, digging."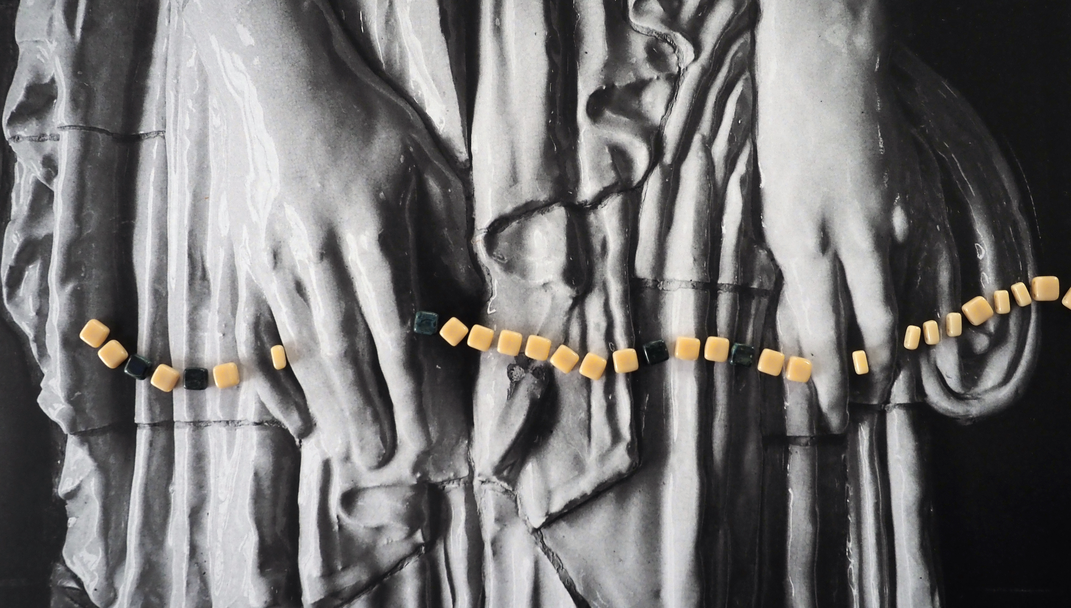 As they dug, the team uncovered fragments of the baths' namesake tiles and other artifacts. Conservation work on the building's interior also revealed the "18th- and 19th-century wall paintings which later covered the hammam's walls, hidden under plaster for over two centuries," according to the Marmara Group.
"Healing Ruins," the new art exhibition, will reflect on the structure's long history, examining the many generations that made their mark on the Çinili Hamam.
"The show is all about the discovered layers of this place," says Gureli Yazgan to the Art Newspaper. "No one knew it was there, and now it will be a contemporary space."