By Scanning Pyramids, Will Scientists Unravel Secrets of Ancient Egypt?
A new project uses thermal imaging to look for hidden chambers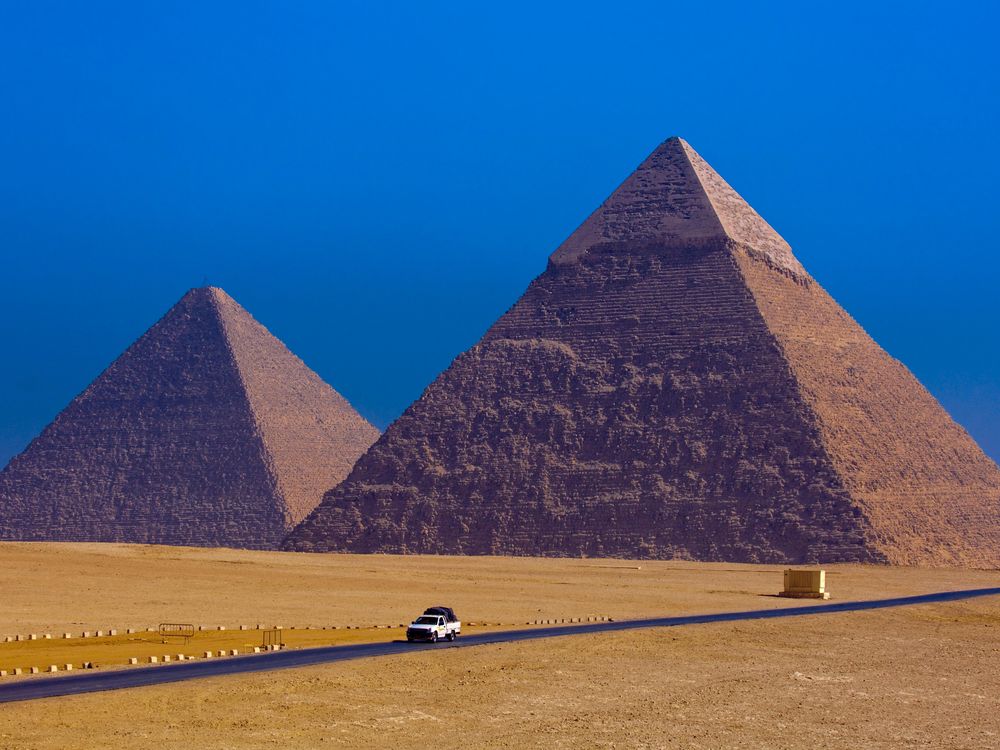 Archaeologists have studied the Egyptian pyramids for decades, but an untold number of secrets are still buried within the giant monuments. Now, a new project known as "Scan Pyramids" will use radiography tools and thermal imaging to map millenia-old pyramids in Giza and Dahshur, Agence France-Presse reports.
"The idea is to find the solution to the mystery of the pyramids," Mehdi Tayoubi, founder of a Paris-based organization joining the discovery team, tells AFP. "A similar attempt was made 30 years ago, but this is the first project at a global level using cutting-edge technology to look inside the pyramids."
With this new project, scientists hope to discover hidden chambers, while also building models of the exteriors of the four pyramids, Ruth Michaelson writes for The Independent. The project will first focus on Dahshur's Bent Pyramid, then move on to the nearby Red Pyramid. Later, researchers will scan the Great Pyramid of Giza and the Pyramid of Khafre, the Associated Press reports. "There could be interesting things there, even a few meters deep, two or three blocks deep," scientist Matthieu Klein tells the AP.
While archaeologists have proposed many theories about how ancient Egyptians built the pyramids, the actual techniques they used are still unknown. Recently, a group of physicists from the University of Amsterdam theorized that the pyramids' builders moved enormous stone blocks on sledges by wetting the sand, making it easier to transport the stones over long distances. Others have suggested the blocks were rolled on logs along causeways from the Nile.
Egypt's antiquities minister Mamdouh el-Damaty also plans to use the scanning technology to investigate rumors of a secret chamber in King Tutankhamun's tomb. In a recent study, archaeologist Nicholas Reeves found evidence of doors hidden behind the tomb walls—a potential burial site for Queen Nefertiti. However, skeptics say that Reeves' findings amount to an educated guess. "If I'm wrong, I'm wrong," he tells The Economist. "But if I'm right this is potentially the biggest archaeological discovery ever made."