Scientists Find the 'Extinct' Victorian Earless Dragon, Not Seen Since 1969
Once thought to be gone from the wild, the lizards will now enter a breeding program in an attempt to save them from the brink of extinction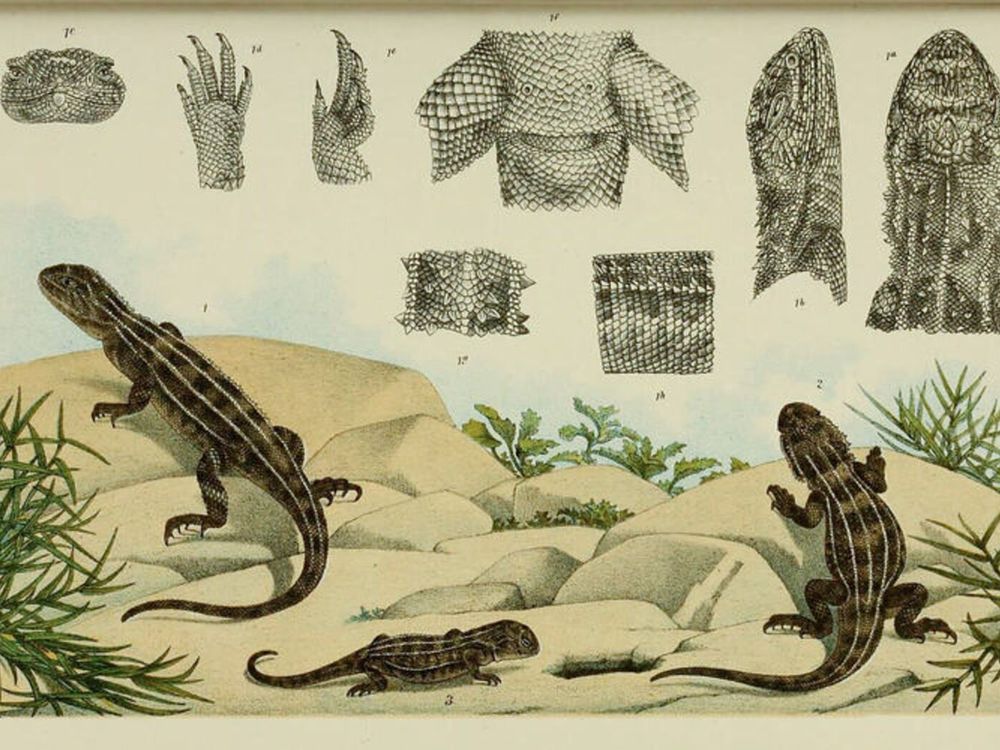 A tiny earless lizard thought to be extinct in the wild has been spotted for the first time in more than 50 years in grasslands west of Melbourne, Australia. The reptile, called the Victorian grassland earless dragon, was once commonly found in the region, but its numbers were decimated by habitat loss and predators such as foxes and feral cats, per a statement from the Australian government.
"This is an extraordinary second chance," write conservation ecologist Brendan Wintle and urban ecologist Sarah Bekessy in the Conversation. "The rediscovery of a species thought to be extinct inspires hope of finding other lost treasures like the [Tasmanian] tiger."
Some good news for your Sunday. This little guy is a Victorian grassland earless dragon.

One hasn't been seen in Victoria for over 50 years and was thought to be extinct in the wild - until now. pic.twitter.com/jtOyTe2JHx

— Tanya Plibersek (@tanya_plibersek) June 25, 2023
In February, two early career ecologists snapped a photo of the lizard and sent it off to a reptile expert in the state of Victoria, who identified the animal as the critically endangered dragon, writes Annika Smethurst for the Sydney Morning Herald. Since then, scientists have been tallying the species' population size by conducting surveys at the site of the find, which has not been disclosed to protect the creatures from the public. Australia is investing $188,000 in a project using trained detection dogs to sniff out more of the animals, per the statement.
Over the past four months, scientists have found and collected 16 of the reptiles to participate in a breeding program, which will be run by Zoos Victoria. The conservation organization has been actively looking for the dragons since 2017, writes Donna Lu for the Guardian. The Melbourne Zoo, part of Zoos Victoria, is also working to bring back other species from the brink of extinction, including Baw Baw frogs, golden-rayed blue butterflies, Lord Howe Island stick insects and spotted tree frogs.
"Dragons are a big deal, and to have such an endangered dragon in our population is just something that makes us incredibly excited," Zoos Victoria chief executive Jenny Gray tells the Herald. "This is probably the most endangered reptile in the world, with only 16 verified individuals in safe care, so to be able to work with an animal like this is both an incredible challenge and incredible opportunity."
Victorian earless dragons (Tympanocryptis pinguicolla) are small, light-brown lizards with three white stripes running down their bodies. They reach about six inches in length when fully grown—about the length of an iPhone—and they lack external ear openings, which earned them their name. The lizards live and lay their eggs in abandoned spider burrows. Since the dragons' life span is only about two years, their population is more susceptible to threats from predators, extreme weather events and habitat loss, Garry Peterson, general manager of threatened species at Zoos Victoria, tells the Herald.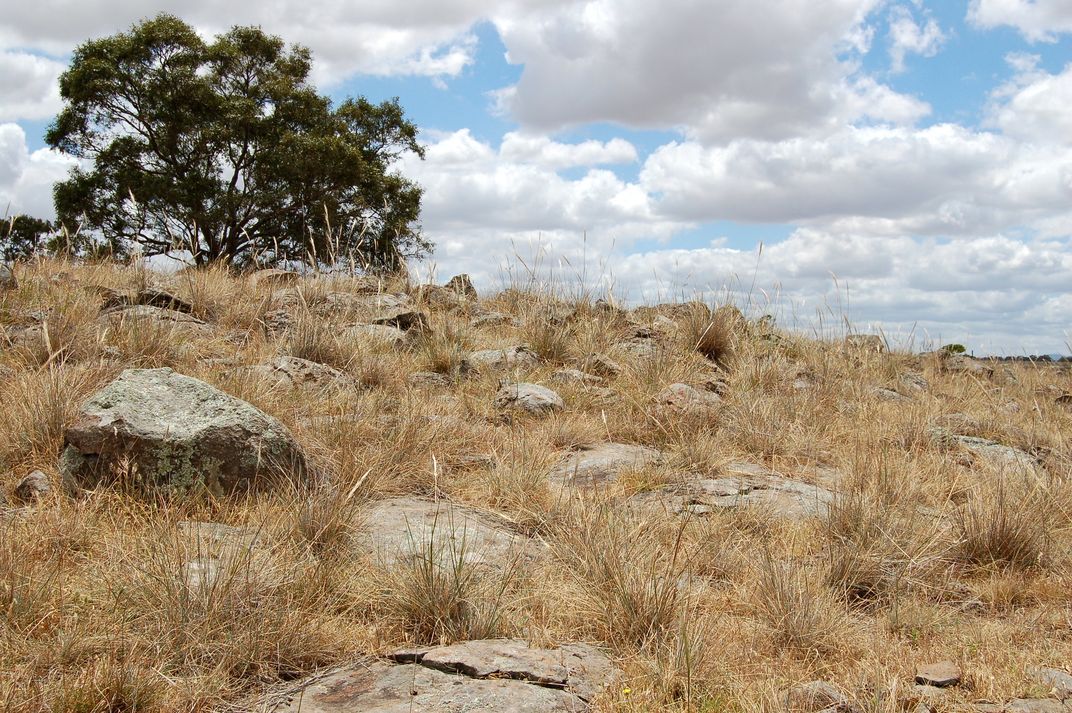 The dragons only live in Australia's basalt plains grasslands ecosystem, which is critically endangered, having declined by more than 97 percent since the pre-European era because of agriculture and housing development, per the Conversation. Wintle and Bekessy write that scientists must achieve three key things to protect the newly found dragon population: breed enough diverse individuals to return to the wild, protect sizable and quality habitats and reduce threats within these areas as the lizards are reintroduced.
At least six separate self-sustaining populations will be needed for the dragon to survive through at least the next 50 years, they write in the Conversation. Securing six 100-hectare grassland parcels could cost an estimated $30 million, and in total, the entire conservation program could cost $56 million over ten years.
"I want to protect our precious creatures for our kids and grandkids. It's such exciting news that the Victorian grassland earless dragon has been rediscovered," Commonwealth Minister for the Environment and Water Tanya Plibersek says in the statement. "It's a reminder about why it's so important to invest in habitat restoration and the eradication of feral species like cats and foxes."