Scale El Capitan From Your Couch Using Google Street View
The latest expansion of the Maps project takes users up Yosemite's iconic climb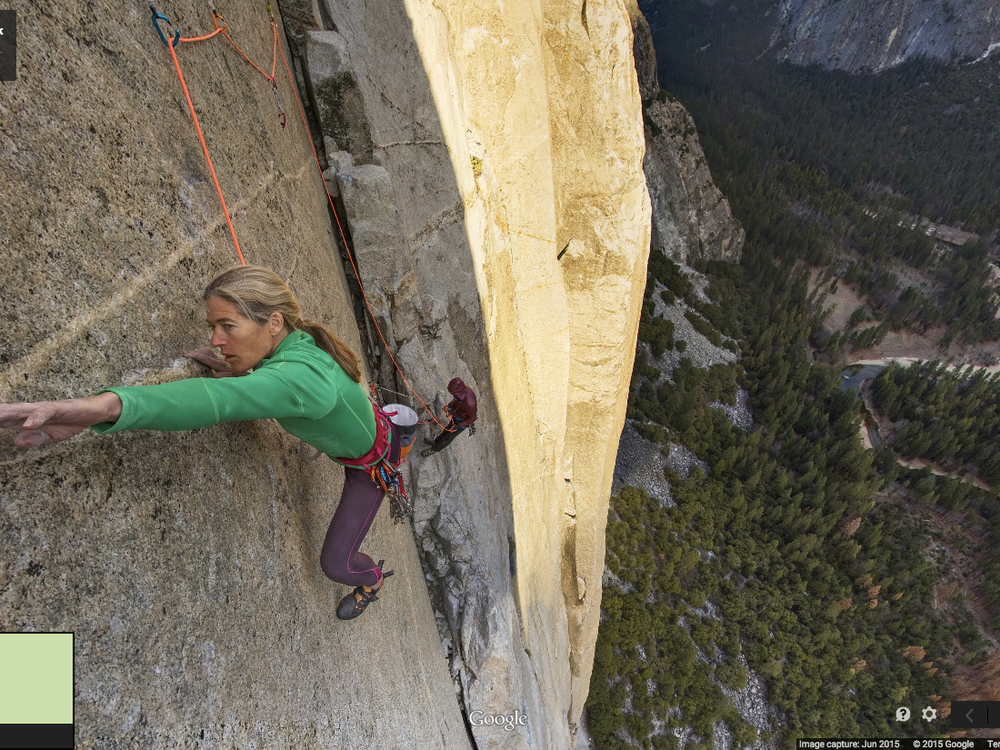 Google Maps has taken explorers all over the world — to the ruins of Angkor Wat, the Galapagos Islands, the pyramids of Egypt, the Great Barrier Reef and now to the top of El Capitan—all from the safety of a desktop, laptop or smartphone.
In a new feature of Google Street View released on Wednesday, users can now scale 3,000 feet straight up the daunting rock wall in Yosemite National Park, John Branch reports for the New York Times.
To get the images to create this virtual experience, Google partnered with three of the world's top climbers: Lynn Hill, Alex Honnold and Tommy Caldwell. Back in January, Tommy Caldwell, along with Kevin Jorgeson, completed the first successful free climb of El Capitan's most difficult face, the Dawn Wall.
The interactive project allows amateur enthusiasts and experienced rock climbers to climb virtually up El Capitan's Nose route, Branch writes. Along the way, 23 panoramas await them. Users can also explore the climber's camp as they ascended the wall and delve into their gear. Street View also includes shots of a couple of the pitches that Caldwell set on the Dawn Wall route back in January and explanations of some of the moves Hill employed when she first free climbed the Nose in 1993.
To achieve a Street View experience of the full Nose route, Alex Honnold strapped a modified camera rig to his back and proceeded to climb, as Caldwell writes in a blog post for Google:
One of the few people that could do this efficiently and quickly, Alex took the camera and pretty much ran 3,000 feet up with photographer partner Brett Lowell. Now, anyone can get the beta (climbing speak for insider advice) before they climb the entire route.
The rig that Honnold carried included six lightweightcameras, as Branch explains, and these snapped images every few seconds as Honnold ascended the rock face. The result is probably the closest most people will get to El Capitan's summit.