Saving Los Angeles' Batchelder Tile
Arts and crafts enthusiasts are waiting for a recently rediscovered landmark to reopen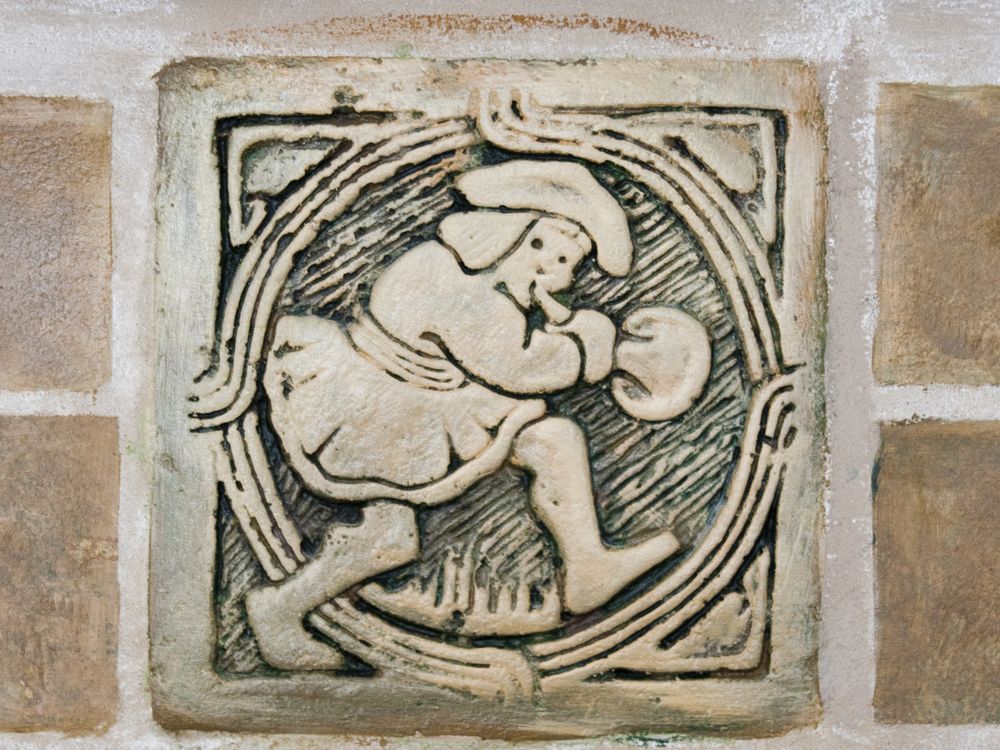 In 1914 in downtown Los Angeles, a soda shop decorated with immaculately crafted tiles opened to the public. The business didn't last long, and as time progressed the tiles became buried beneath years of renovations. But now, 100 years later, conservationists are watching the space in the hopes that the beautiful tiles will once again be on view to the public. 
In a feature for Curbed, Liz Arnold writes about the fate of the tile murals of the old Dutch Chocolate Shop. The tiles were a custom work, commissioned from artist and designer Ernest Batchelder, whose beautifully tiled foyers and fireplaces can still be found around Southern California. 
The tiles were uncovered during renovations two years ago, and show beautiful motifs of Dutch country scenes. Tiles like Batchelder's continue to be highly valued as relics of the Arts and Crafts movement, a late-19th and early-20th century art movement that emphasized handcrafted designs.
Depending on the size, Curbed reports, Batchelder tiles can sell from $150 for a 4 inch by 4 inch tile to upwards of $6,500 for rarer pieces. The murals in the chocolate shop would likely be worth far more. But Batchelder fans (and Los Angeles' Office of Historic Resources) don't want the store's historic interior sold off piece by piece. 
Plans were made for the chocolate shop to be reborn, but they quickly faded under modern pressures. The shop has been boarded up for the past few years, with zoning requirements and lease negotiations preventing the current owner of the space from opening a restaurant. The hope of LA's tile enthusiasts is that one day soon all the zoning and property disagreements will be resolved, and the chocolate shop will open once again.