France Is Spending 3 Million Euros to Save the Great Hamster of Alsace
There are only a few hundred left!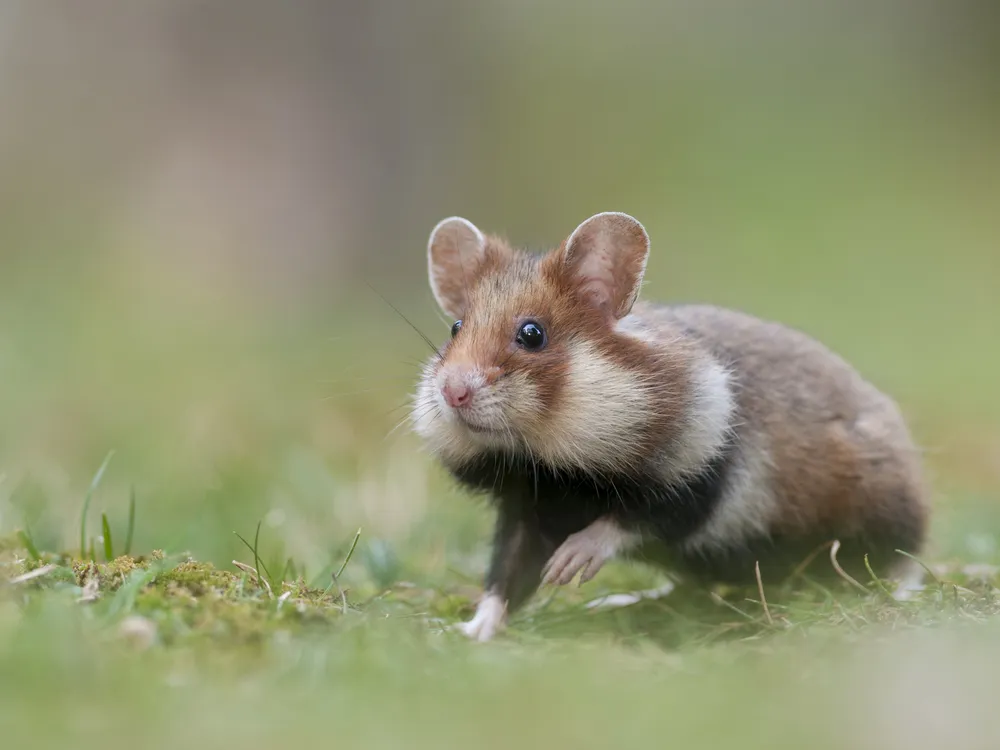 There are only a few hundred Great Hamsters of Alsace left in Alsace. The only wild hamster in Europe, the Great Hamster of Alsace (also known as the European Hamster), grows to be about 10 inches long and has adorable black and white markings.
But being cute, as has been proven time and again, doesn't save a species from extinction. (Although, it doesn't hurt when battling against other species for conservation funding.)
Once considered a farmyard pest, the Great Hamster was systematically killed to the point where only 200 were left in the wild. Then, in 2011, the European Court of Justice intervened, threatening France with fines as high as $24.6 million if they didn't protect the hamster. 
So, now France is protecting the hamster. Outside Magazine reports: 
On Monday, Alsace's regional council announced that it would spend 3 million euros to help bring the hamster population up to around 1,500. The initiative intends to get farmers to strategically plant small crops of alfalfa, which has largely been replaced by maize in French agricultural practice. Alfalfa is the preferred food of the endangered hamster, which, being French, is selective about what it eats.
Three million Euros, or more than $4 million, is still considerably less than the fine imposed by the court. But that doesn't mean French farmers are excited about this plan. But perhaps the hamster can win over a few of those reticent hearts and minds. Vive le hamster!