The Future Is Female for San Francisco's Public Art Scene
A new ordinance means that at least 30 percent of new public art will depict notable women of history, beginning with Maya Angelou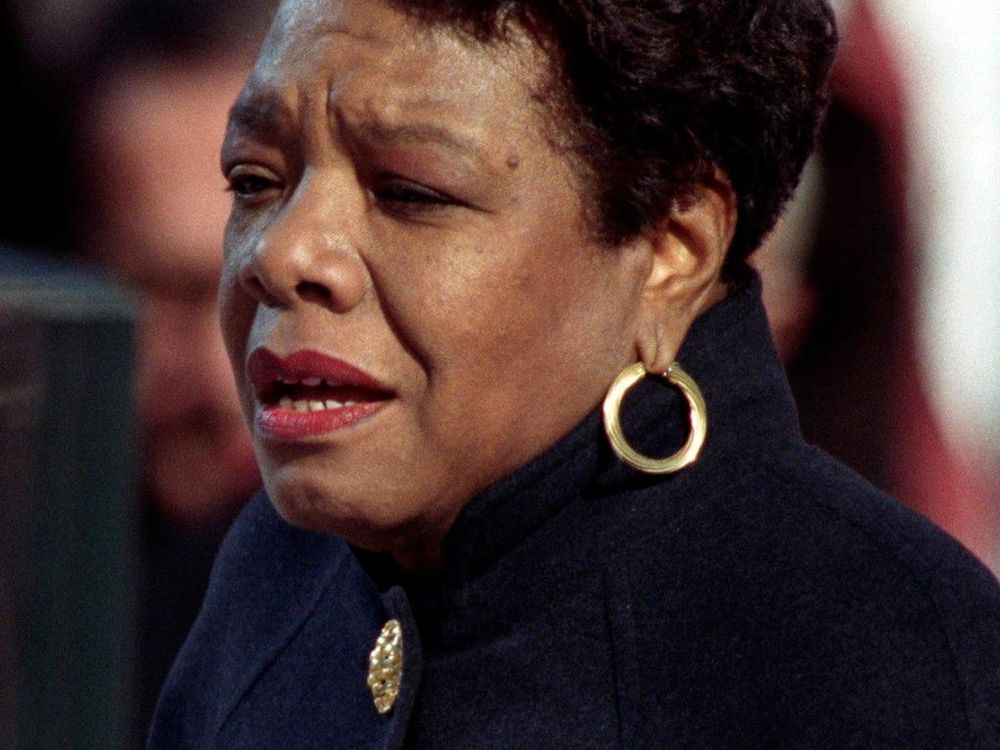 San Francisco has plenty of history, and a lot of it can be seen in the city's public art and architecture. But there is one big part of the city's legacy that is missing from its public spaces: its women. That's about to change. Sarah Cascone at artnet News reports that the city council recently passed an ordinance requiring 30 percent of new public art to be depictions of prominent, real-life women.
Out of the city's 87 public statues, there are currently just three that represent women: a bust of U.S. Senator Dianne Feinstein, who served at the city's first female mayor, and a statue and bust, respectively, of Florence Nightingale and Georgia O'Keeffe, neither of whom shared any obvious ties with the city.
That's why in 2017 then-Supervisor Mark Farrell introduced an initiative for San Fran to become the first city in the nation to join the 30% Club, an international movement to increase female representation in the public spaces to—no surprises here—at least 30 percent, according to Heather Knight of the San Francisco Chronicle.
The new ordinance not only establishes a quota for women's inclusion in future public art, but it also creates a Women's Recognition Public Art Fund, which will accept private donations to help offset the cost of the art; in addition, the ordinance authorizes a bust of the memoirist and poet Maya Angelou, who spent her early years in San Francisco and was the first female African-American streetcar conductor in the city, to be erected outside the central library by December 2020.
"The Maya Angelou statue is a first step to accomplishing full representation of women in our city," Supervisor Catherine Stefani, who sponsored the ordinance, tells Joshua Sabatini for a separate article in the Examiner. "When we see streets, public buildings and works of art we will finally see the women who have impacted the world."
Statues aren't the only historic monuments the city is looking at. San Francisco's Department on the Status of Women has also been directed to compile a list of all street names, buildings, parks, building rooms and historical plaques and public art in the city to determine how many honor women by October 1, 2019.
According to one estimate, of the roughly 5,200 public statues on display in the U.S. that depict historical figures, only about 400 are of women. That's why a group called Where are the Women? lobbied to get a statue of women's suffrage leaders Elizabeth Cady Stanton and Susan B. Anthony commissioned for New York City's Central Park. As it happens, New York City itself currently has just five statues of flesh-and-blood women out of 150 works on public land, which is why it recently announced plans to commission a new monument to a historically important woman or group of women that was chosen by the public (the short list of nominees will be announced this fall).
The new ordinance isn't the only bit of statue politics playing out on San Francisco's streets. Last month, the city removed a public statue called Early Days depicting a Catholic missionary and Spanish cowboy standing over a cowering Native American. And just last week, the city of Osaka, Japan, severed its sister city status with San Francisco over a monument to the "comfort women" of Korea, China and the Philippines, which has stood on city property since late 2017. So-called "comfort women" were used as sex slaves by the Japanese military during World War II, a dark history that Japan's government refuses to confront to this day.