San Diego Closes Popular Beach for Seven Years to Protect Sea Lions
Visitors have been getting too close to the marine mammals—taking selfies and even harassing them—as they rear their pups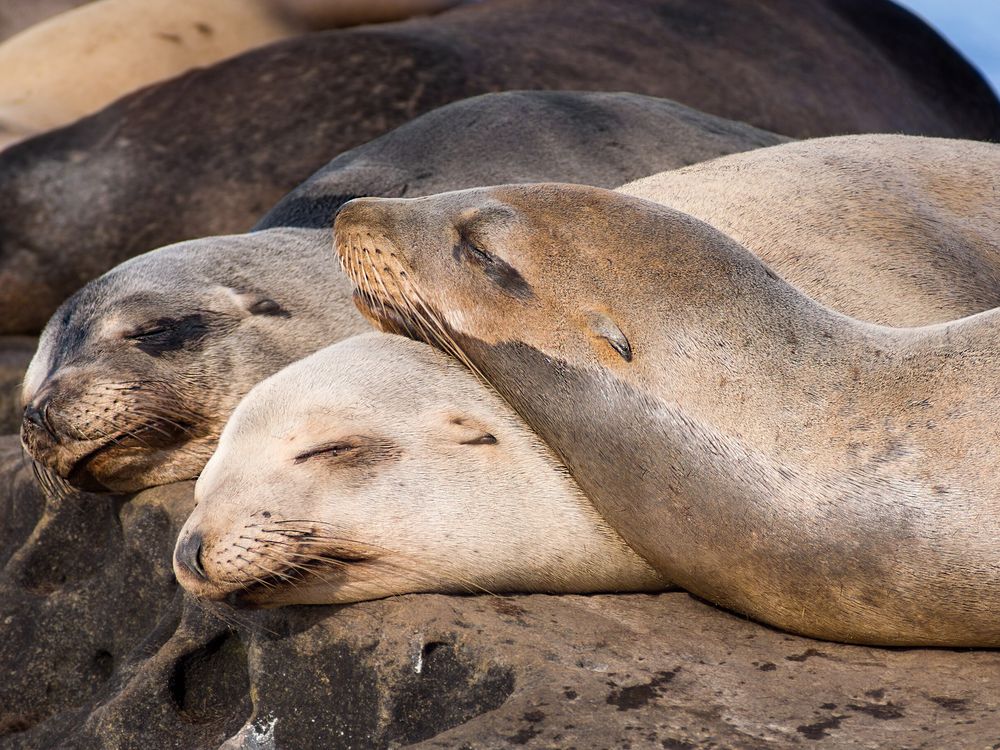 Every summer, sea lions come ashore in Southern California to give birth, nurse and breed. Several of these sleek pinnipeds haul themselves out of the Pacific Ocean onto the rocks of Point La Jolla, a rugged peninsula located about 15 miles northwest of downtown San Diego.
Tourists flock to see the sea lions at this easily accessible rookery—but they don't always give the marine mammals the space they need. Recently, visitors have been spotted snapping photos with the sea lions, flying drones in their faces, throwing sand and even kicking them. In one instance, a pup died after being cornered by a group of people.
"Members of the public have been observed trying to touch, take 'selfies,' and get as close to sea lions as possible, which is potentially dangerous for not only the public, but also the animals," according to a city statement, as reported by KPBS. "Human interactions with adult sea lions and their young may result in injury to, and/or abandonment of, sea lion offspring, as well as aggressive behavior from adult sea lions."
Now, city leaders are stepping in to help keep the pinnipeds safe. On Monday, the San Diego City Council voted unanimously to close Point La Jolla and parts of nearby Boomer Beach to people and dogs for seven years, reports Ashley Mackin-Solomon for the La Jolla Light.
The closure spans about 150 yards of coastline, per the Los Angeles Times' Jeremy Childs. It does not include La Jolla Cove, which is a popular swimming area with a beach, nor nearby Shell Beach and Ellen Browning Scripps Park. And visitors who want to observe the marine mammals will still be able to do so—they'll just need to stay behind barriers. People will also still be able to access the ocean from the closed area.
The California Coastal Commission, a state agency that manages the coastline, signed off on the plan earlier this month.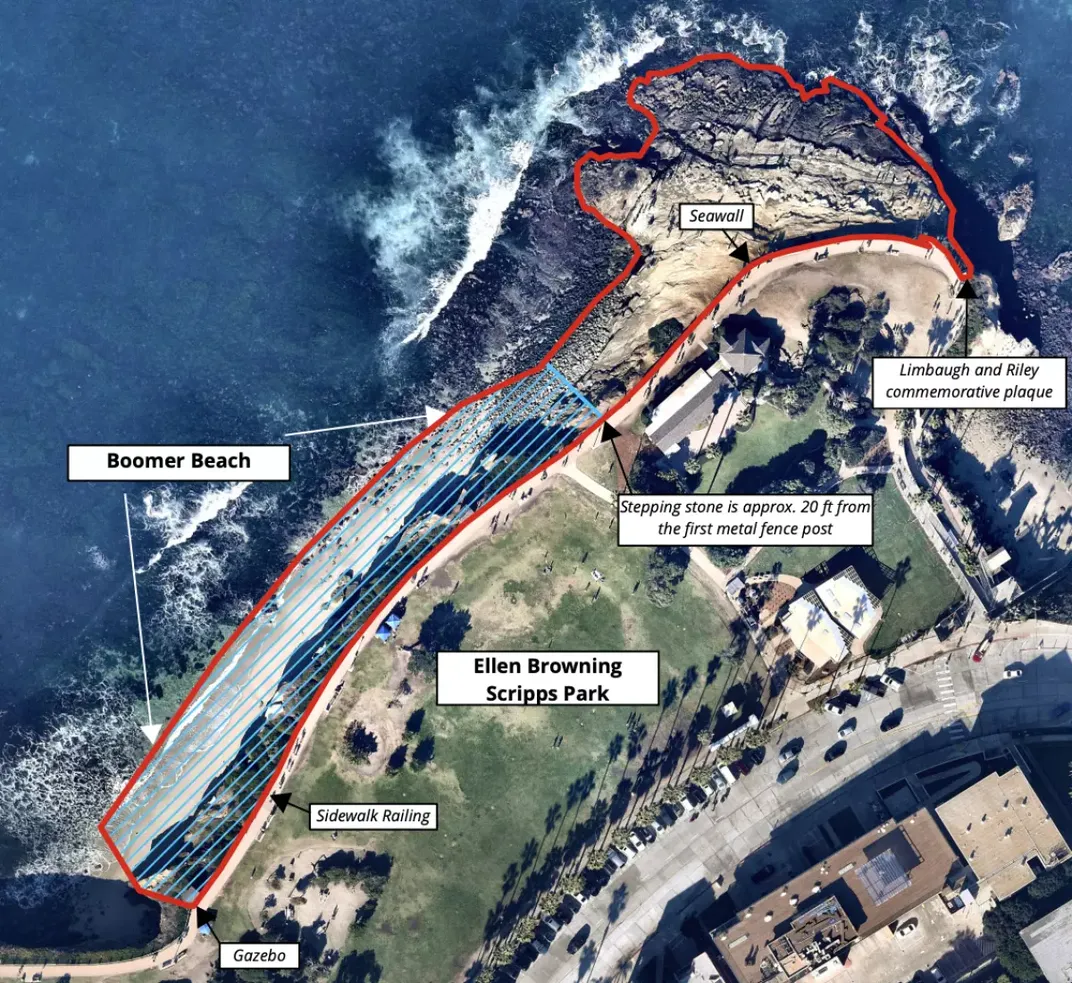 City leaders had already taken steps to prevent human-animal conflicts at Point La Jolla—but ultimately, they decided those measures hadn't gone far enough. In July 2021, the city posted signs warning visitors to stay away from the sea lions during birthing season. A month later, the city closed the region for five weeks on an emergency basis.
The following spring, in April 2022, the coastal commission implemented an annual seasonal closure from May 1 to October 31 during sea lion pupping season. The recent city council vote extends that seasonal closure to be in place year-round.
Wildlife advocacy groups applauded the decision, saying the closure could have other benefits, such as reducing litter on the ground and curbing human-caused erosion. It could also make the beach a haven for seabirds, supporters argued.
Those opposed to the closure wondered if the city council would eventually shutter other public access areas and argued that council members didn't listen to local residents, reports the L.A. Times.
The city will continue to look for other solutions to the problem of human-sea lion conflicts, such as adding surveillance cameras or installing an entrance gate to the beach. But in the meantime, they said the closure was a necessary step to bridge that gap.
Since 1972, the federal Marine Mammal Protection Act has made it illegal for people to harass, capture, kill or otherwise bother sea lions.
"We moved on this quickly to reduce prolonged conflict and confusion," said Joe LaCava, a San Diego council member whose district includes Point La Jolla, as reported by the L.A. Times. "This closure is keeping the public safe, it equips our rangers with enforcement capability and it maintains historic access to the ocean for those that want to use it."
An estimated 180,000 adult California sea lions exist in the wild, according to the International Union for Conservation of Nature, which currently lists the creatures as a species of "least concern." They live up and down the western coast of North America and Central America, from as far south as Costa Rica to as far north as Alaska.
They typically live between 15 and 20 years in the wild, per the Smithsonian's National Zoo and Conservation Biology Institute. Males weigh an average of 600 pounds but can reach up to 1,000 pounds ahead of the breeding season. Females are much smaller, with an average weight of 220 pounds.
Sea lions have visible, external ear flaps, which set them apart from "true seals," which have ear holes. They are expert swimmers and divers, and they generally eat fish, krill, squid, octopus and other invertebrates.