See Samuel Beckett's Doodles of James Joyce And Charlie Chaplin
The six-notebook handwritten manuscript has been in private hands since the 1960s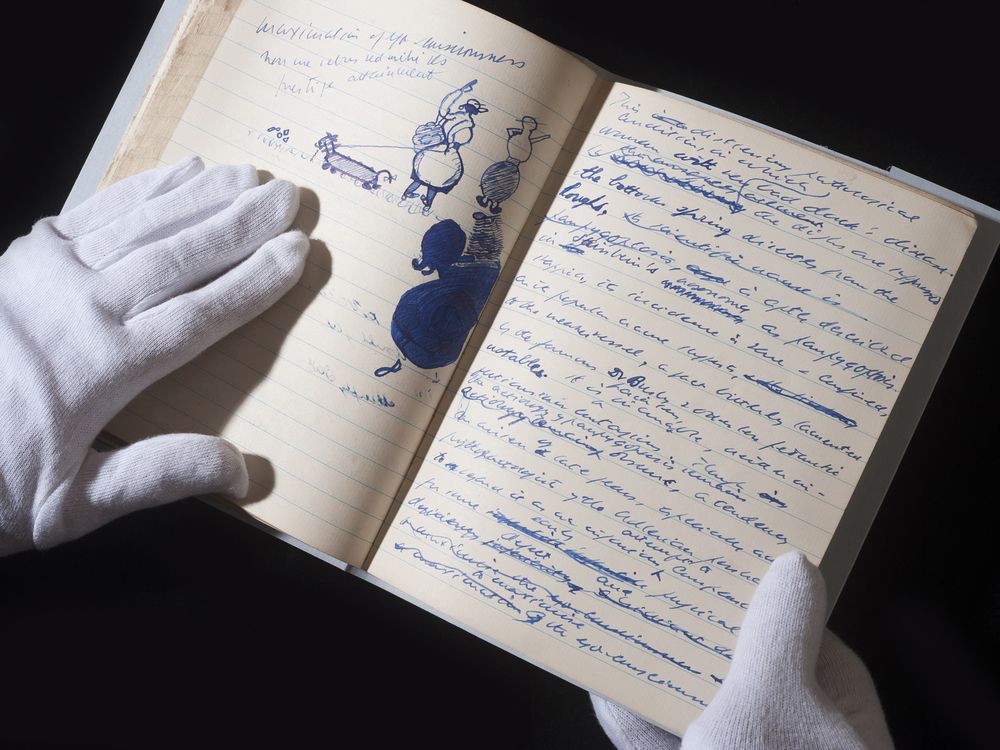 The Irish writer Samuel Beckett's most famous work might be Waiting for Godot, but he was a prolific writer, who produced a pile of other dramatic works and novel. And, like most writers, not all of his works were successes. One of his novels, Murphy, was rejected 40 times before it was published in 1938 and never made much money. 
When you're famous, though, even your less popular works can one day be worth quite a lot. The University of Reading last year bought Beckett's handwritten manuscript for £962,500—more than $1.6 million.
From a press release: 
The most heavily revised passages provide fascinating evidence about the portions of the text that gave Beckett most trouble. More than a dozen openings are crossed out until the author eventually settled on his famous opening - 'The sun shone, having no alternative, on the nothing new'. Pages also include beautiful jottings, doodles and drawings which show the Nobel-winning author's 'bad' writing days.
And it's those doodles that, for most of us, might be the most exciting part of the manuscript. Here, for instance, is Beckett's doodle of James Joyce, who he met in Paris—you can see Joyce there on the left: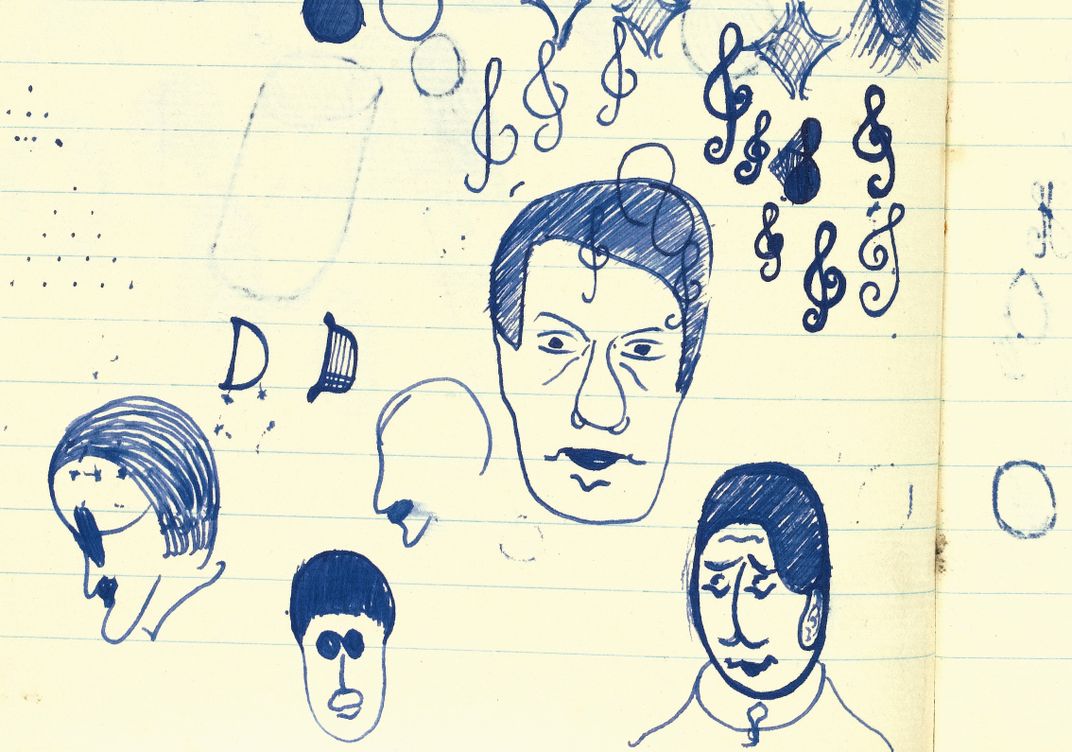 And here's Charlie Chaplin: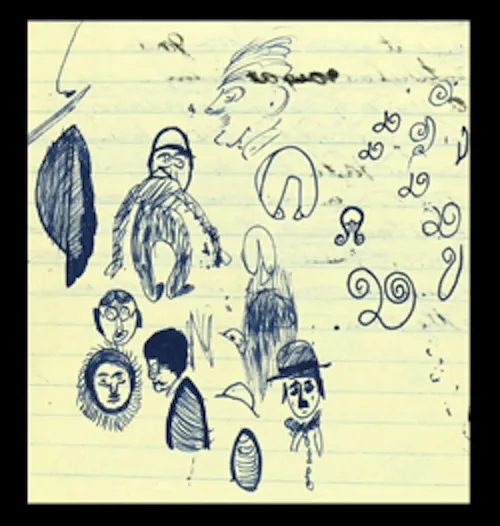 Of course, there's plenty of literary value to the manuscript besides these fun little doodles. It went on display for one day, June 11*, at the Museum of English Rural Life at the University of Reading and will be made available to researchers in October this year.
*This article has been corrected to reflect that the manuscript was only on display to the public for one day.