For Sale: A Haunted Ghost Town
Swett, South Dakota can be yours for just $250,000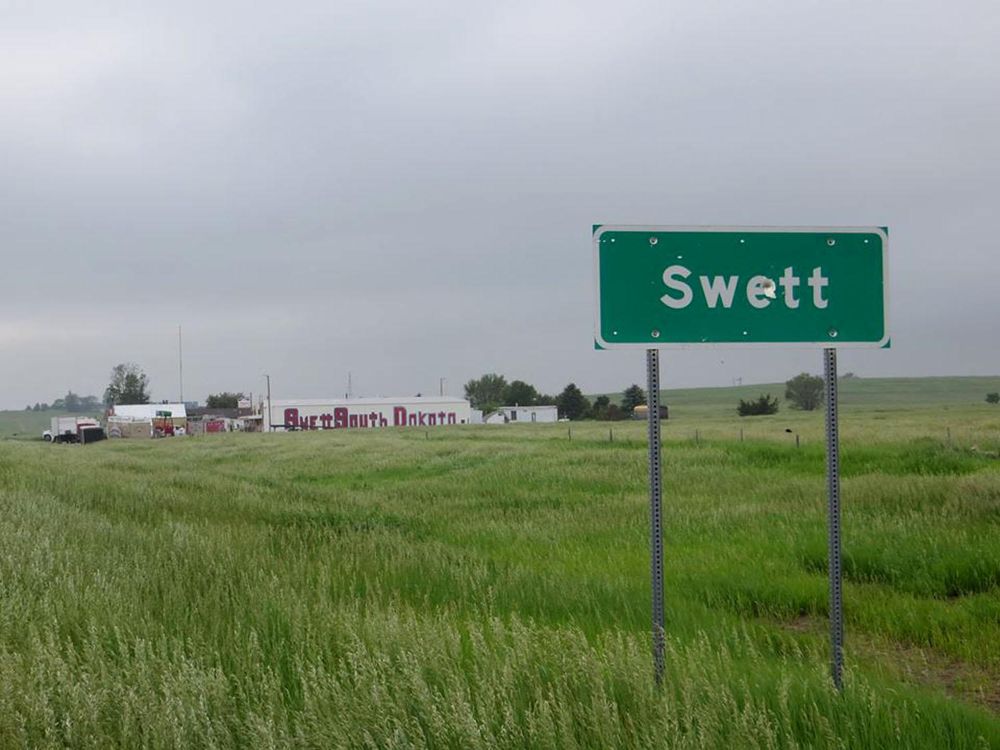 In some real estate markets, $250,000 won't get you very far. But in Swett, South Dakota, it can buy you a 6.16-acre, supposedly haunted ghost town, Ben Hooper writes for UPI.
The entire town is for sale, complete with a closed bar, several trailers and an unoccupied "haunted" house, writes Hooper. The town's MLS listing touts it as "set in the beautiful prairie and near popular pheasant hunting locations." 
How did Swett come up for sale? The town, which is about a 2.5 hour drive from Rapid City, is being sold by a man named Lance Benson. Last year, the AP reported that Benson is the town's sole owner. According to the AP, he purchased the town in 1998 but lost ownership when he gave it to his ex-wife during divorce proceedings. In 2012, however, he regained ownership and put it on the market in 2014. 
The town's decline from happy hamlet to abandoned abode has been a quick one: Swett has only been in existence since 1931. According to a 1940 book of South Dakota place names, "the newest town in the county and one of the newest in the State" was established by a farmer named Swett, who owned a store and post office. But in recent years, residents have slowly trickled out to bigger towns, and tavern and homes in the far-flung locale are now all abandoned. 
If you think $250,000 is a bit steep for a town nobody wants to live in, look on the bright side. The price has been deeply discounted from $399,000 after several deals fell through, and it's also undergone a bit of spring cleaning. Real estate agent Stacey Montgomery tells Rapid City Journal's Tom Griffith that the bank has cleared decaying mobile homes and installed new, bullet hole-free signs marking Swett's boundaries. Now, all they need is a serious buyer.