Found: Sailboat From Teen's Abandoned Round-the-World Attempt
Abby Sunderland's boat was dismasted in the Indian Ocean in 2010 during her controversial bid to become the youngest to circumnavigate the world solo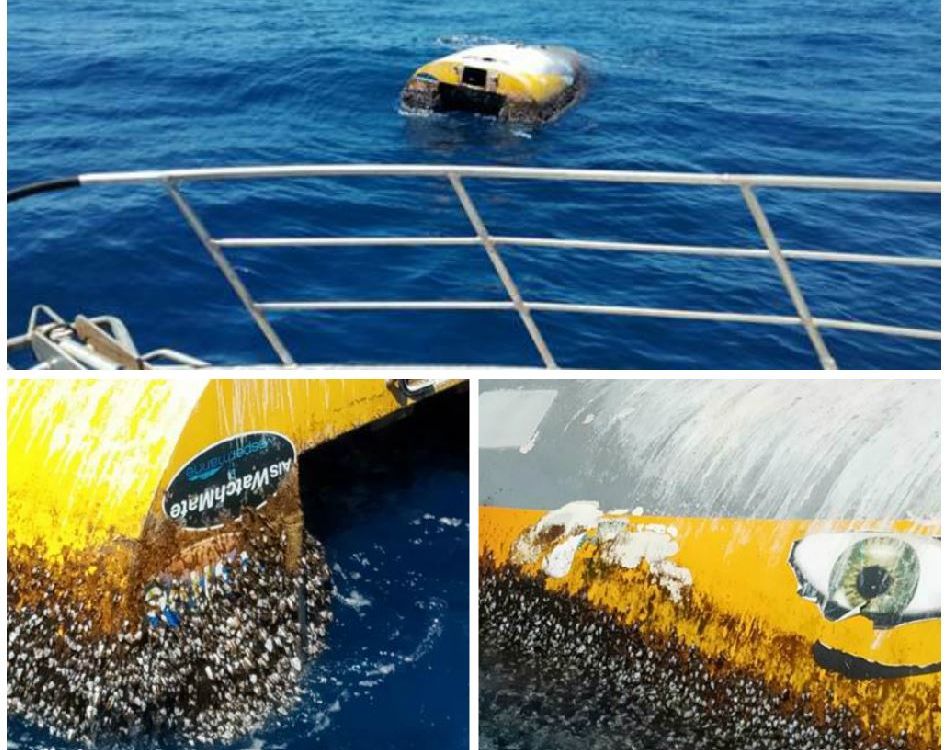 You might remember Abby Sunderland's controversial bid to become the youngest person to circumnavigate the world solo. It was nine years ago when the California teen was forced to halt that journey when storms between Africa and Australia snapped the mast of her custom boat, Wild Eyes, leaving her adrift for two days in the Indian Ocean before she was rescued. Now, reports Bill Chappell at NPR, the sailboat—and Sunderland's story—has resurfaced; Wild Eyes was recently discovered floating off the coast of Australia.
The South Australia Police report that the capsized craft was located by a tuna-spotting plane some 11 nautical miles south of Kangaroo Island on New Year's Eve. A police helicopter and two fishing boats investigated the wreck, concluding it was Sunderland's sailboat by its distinctive markings.
For Sunderland, now 25 and a mother of three with a fourth child on the way, the discovery was a shock. "My heart skipped a beat. It brought back many memories — good and not so good — but it was neat to see it after so long," she tells Australia's ABC News. "It looked a little creepy but that's to be expected after so long."
Sunderland, who resides in Alabama, says she's not surprised the sturdy sailing yacht is still afloat after so many years. While she would like to recover the craft, the costs are prohibitive. Still, she expressed an interest in recovering any video equipment onboard to see if any footage of the trip remains.
Authorities in the area said they would only attempt to salvage the ship if it posed a navigation hazard. According to the Associated Press, however, it may be too late. By last Thursday, authorities were unable to re-locate the sailboat and believe it may have sunk.
Chappell at NPR reports that Sunderland's around-the-world attempt set off a debate about whether a minor should be allowed to undertake such a dangerous journey solo, especially since a potential rescue would be so costly. After Sunderland had made it across the Pacific and Atlantic, the 16-year-old's craft was dismasted in the Indian Ocean in June of 2010 and she was picked up by a French fishing vessel. The seas were rough, and during the rescue operation, the captain of the ship was tossed into the ocean and had to be saved himself.
Sunderland's parents came under criticism for sanctioning the trip, reports Paul Harris at The Guardian. Many in the sailing community called the record attempt irresponsible. "In Abby's case she was lucky," world sailing champion Derrick Fries said at the time. "It's only a matter of time until we end up with a tragedy on our hands."
The family, for their part, responded that Abby was an extremely experienced sailor, and said the criticism was part of a culture of overparenting. "I never questioned my decision in letting her go. In this day and age we get overprotective with our children," Laurence Sunderland, Abby's father said. "Look at how many teenagers die in cars every year. Should we let teenagers drive cars? I think it'd be silly if we didn't."
Since Sunderland's attempt, two other 16-year-olds, Australian Jessica Watson and New Zealand-born Dutch sailor Laura Dekker have completed round-the-world sailing trips.
While Sunderland didn't complete her journey, Chappell reports it's possible Wild Eyes did. Oceanographer David Griffin, who models how debris moves around the ocean, says that over the course of eight or nine years it's likely the sailboat already circled the world and, if it still floats, may be starting its second lap around the planet.