Russian Tanks And Troops Are Pouring Into Ukraine, Says NATO
Unmarked troops and equipment have traveled from Russia to Ukraine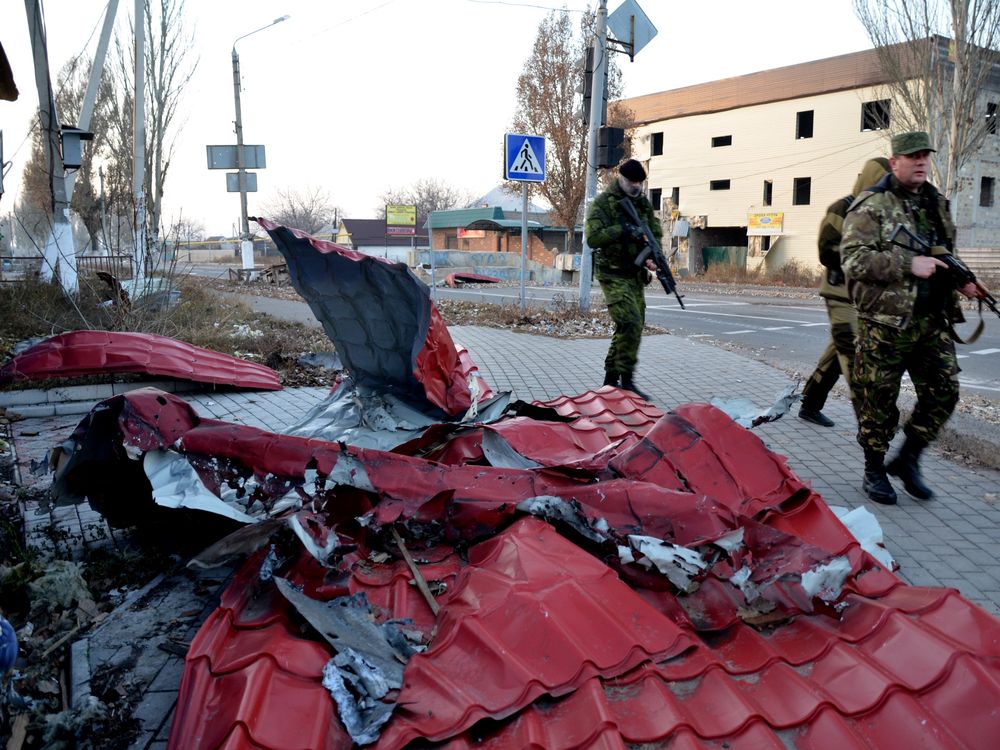 With reports of unmarked tanks, troops and artillery heading from Russian into Ukraine, defense officials are warning that the conflict in eastern Ukraine could escalate again.
The Russian defense ministry has denied sending military forces into Ukraine, but according to the European commander of NATO, General Philip Breedlove, in the past few days an undisclosed number of military vehicles and troops crossed into Ukraine from the east, says the BBC. The troops, says the Globe and Mail, are the so-called "'green men,' professional soldiers in green uniforms without insignia, the same type of forces that carried out the invasion of Crimea in the spring."
More than 4,000 people have died fighting in Ukraine. This conflict began in the wake of the revolution-driven downfall of then-President Viktor Yanukovych. Though a loose cease-fire was signed in September, the fighting has never fully stopped.
Throughout the months-long conflict Russia has denied any involvement in supporting the separatists. The rebels themselves, however, "have admitted being helped by 'volunteers' from Russia," says the BBC. According to an unnamed NATO official, says the BBC, that organization had determined that "the equipment and troops were Russian in origin." What the forces plan to do now that they're in Ukraine, however, is anyone's guess.