Rule Allows Native Hawaiians to Form Their Own Government
A rule by the Interior Department will allow indigenous Hawaiians to vote on creating a sovereign government similar to those of Native American tribes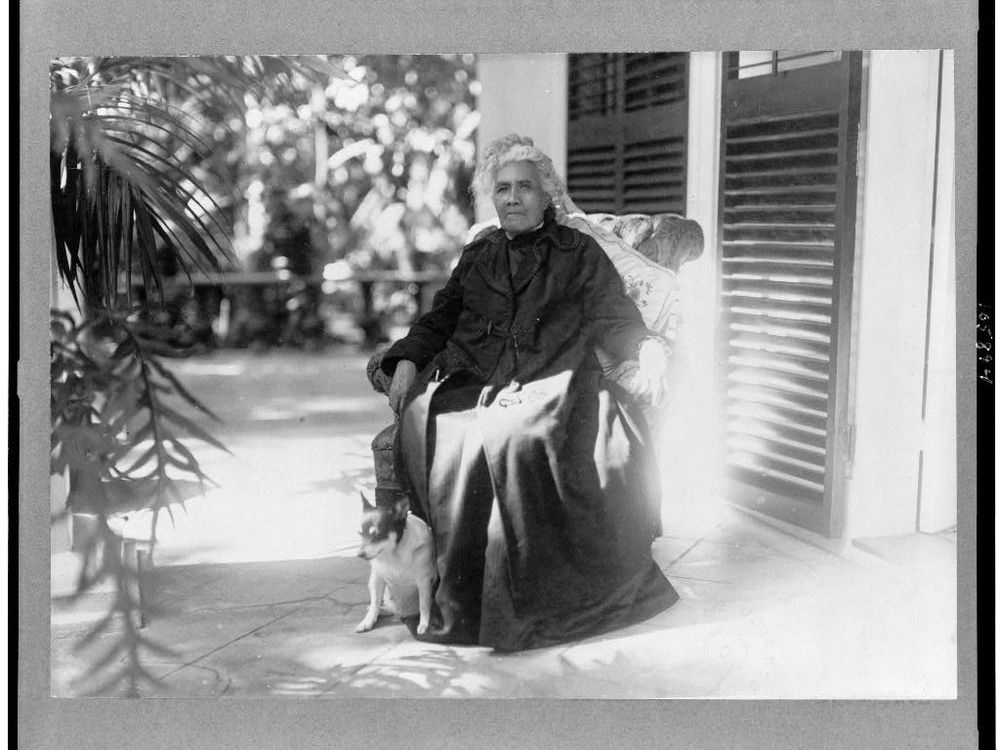 Last week, the Interior Department issued a final ruling allowing the Native inhabitants of Hawaii to conduct a referendum on re-establishing a government for the indigenous community for the first time in 120 years. If ratified, that body, representing 527,000 indigenous Hawaiians, would be able to establish a government-to-government relationship with the U.S. and give native islanders more power over their culture, traditions and other self-government issues, similar to sovereign Native American nations.
It's been a long road to this point. In the 1800s, the U.S. government recognized the Hawaiian Islands as an independent nation ruled over by a native monarchy. Over time, however, American businesses continued to make inroads via trade agreements. By 1891, U.S. sugar plantation owners and companies controlled about four-fifths of the islands and had pushed through a new constitution greatly reducing the power of the native government and restricting the rights of the native population to vote.
That year the Hawaiian ruler King Kalākaua's sister, Queen Liliuokalani, took the throne. In 1893, she prepared to issue a royal fiat restoring power to the monarchy and guaranteeing the right to vote for native Hawaiians. Instead, a coup orchestrated by the sugar plantation owners and backed by U.S. warships and troops deposed the queen and established a provisional government. In 1900, the U.S. officially annexed the islands as a territory and voted it in as a state in 1959.
In 1993, Congress passed a resolution apologizing to native Hawaiians for the government's role in overthrowing their leadership and began a two-decade process of reconciliation culminating in this announcement. "Native Hawaiians have been the only major indigenous group in the 50 states without a process for establishing a government-to-government relationship with the federal government." Robert Lindsey, chairman of the state Office of Hawaiian Affairs says in a press release. "This rule finally remedies this injustice."
Annelle Amaral, the president of the Association of Hawaiian Civic Clubs tells Merrit Kennedy at NPR that the ruling is big plus for the indigenous community. "What it allows us to do is to finally have control over our sacred sites, over health care for our people, over the education of our children," she says. "Instead of waiting for someone else to do something about our problems, with our own government we can begin to initiate change."
Not everyone is satisfied with native Hawaiians being treated simply as another indigenous body. Soon after the announcement protests by indigenous activist groups sprung up on the islands of Oahu, Hawaii, Maui, and Kauai, reports Frances Kai-Hwa Wang at NBC News.
"The United States took a stable government, destabilized it, and then has the nerve today to say, 'We will make a deal with you, and the deal is you agree to become our native people and we will negotiate some kind of settlement that will make life a little bit better for you,'" Professor Jonathan Kay Kamakawiwoʻole Osorio of the University of Hawaii Kamakakūokalani Center for Hawaiian Studies said during a press conference, Wang reports. "The very very worst part of all of this is that what the U.S. has done…have really actually acted to divide a people who were moving, who have been moving, towards a legal, rational, and reasonable solution to the hewa [wrong] that the United States committed more than a hundred years ago."
Juliet Eilperin at The Washington Post reports that the move is part of a special interest that President Obama has taken in his home state in the last year of his presidency. Last month, he created the world's largest marine reserve by expanding Hawaii's Papahanaumokuakea Marine National Monument, a move applauded by many native leaders.